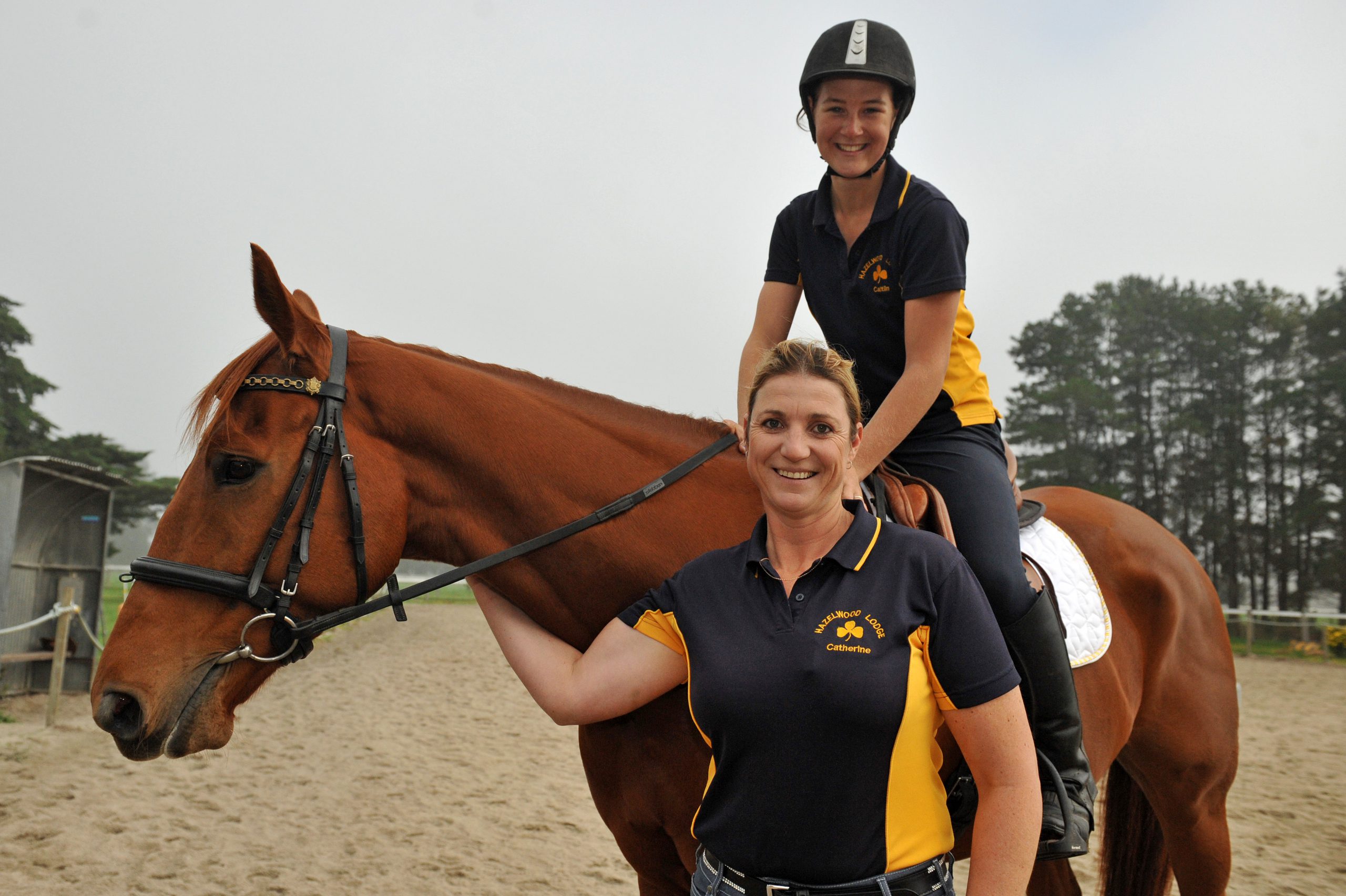 RACING
By samuel darroch
RELATED COVERAGE: Industry riding high
CATHERINE Martindale has been helping build Gippsland's racing industry for more than a decade.
The Churchill trainer and riding instructor has employed and upskilled countless workers at her Hazelwood Lodge operation, helping many attain full-time work in the field.
"I've had people who had never had a hand on a horse now end up with jobs (in racing), not necessarily with me but out in the industry, at all levels in the industry," Martindale said.
"They get to be hands on all the way through and can then go to other people's stables and know what they're doing and be really useful.
"Riding isn't the only pathway in racing. I've got six at the moment going for their strapper's tickets that can then come out and help us at the races and on the ground."
Not only that, her business has helped some follow their ambitions without leaving the comfort of home.
Martindale scouted her current apprentice Caitlin King, a relation to Melbourne Cup winning jockey Steven King, as a 10 year-old, and has opened doors for her locally.
"I probably wasn't a trainer that would be marked to have an apprentice, but for her to keep doing year 12 at Kurnai, she still lives at home, being 17 she doesn't have her licence (so) being with me and the other trainers at Moe we can share her so to speak and it's meant she hasn't had to move or quit school," Martindale said.
With six race horses currently in her stable, including star galloper Eat the House Down, Martindale sees the industry as more than a means to an end.
Upon arriving in Gippsland 13 years ago with a degree in agricultural science and a plan to pursue animal nutrition, Martindale's equestrian "bad habit" quickly evolved.
The Lodge was already set up for race horses, and after taking on a few runners for pre-training decided to develop a few of her own.
One horse soon became two, then three, until suddenly she was transporting half-a-dozen at a time to meetings in Moe, and no time for a nine-to-five job.
"That's when I started the coaching, teaching people to ride," she said.
While the hours are brutally long and the work demanding, Martindale would not have it any other way.
"I love it, it's my time with my horses – it's not just a job for us," she said.
"We go down to the track and yak with everyone, everyone's friends and everyone gets along – it's an enormous impact on our life."
The importance of racing to the local economy, summarised in the recently released Size and scope of the Victorian Racing Industry report, comes as little surprise to Martindale.
"I think it's huge (to rural communities). Who doesn't want to go to a day at the races?" she said.
"Right from young teenagers you get to frock up, you only have to go to Ladies' Day in Traralgon – a frocked up day out – right through to your older generation who are still punting and enjoying a punt on local horses."
While Gippsland thoroughbred racing expenditure contributes some $13.1 million to a statewide pool of $483 million, ranking as the third biggest region by dollar value, it isn't all about gambling and fashion.
"Definitely not at our end of the scale. I know it's a massive big business but I haven't gone there, I only have my $10 each way and for my owners and my family it's a real family thing," Martindale said.
"They wouldn't look at other horses but if I've got one in they're ringing up the week beforehand – it's a real interest in a live animal."
More than 1580 people volunteer in the industry across the state, a third of clubs have partnerships with education providers and racing facilities are shared by up to 250 community organisations in Victoria.
Also, the track can be a place for family and friends to bond over other elements of the industry.
"With the few horses I've got and a few outside owners, we have a blast, they come for a day at the races just to see their horse running around; it gives them an interest, gets their families involved and their friends involved," Martindale said.
Even those who have fleeting links to race horses, such as Eat the House Down, at times enjoy watching them run.
"They feel like they're a part of it because they know him and they can see him and pat him – and it's much better than sitting at a pokie machine," Martindale said.