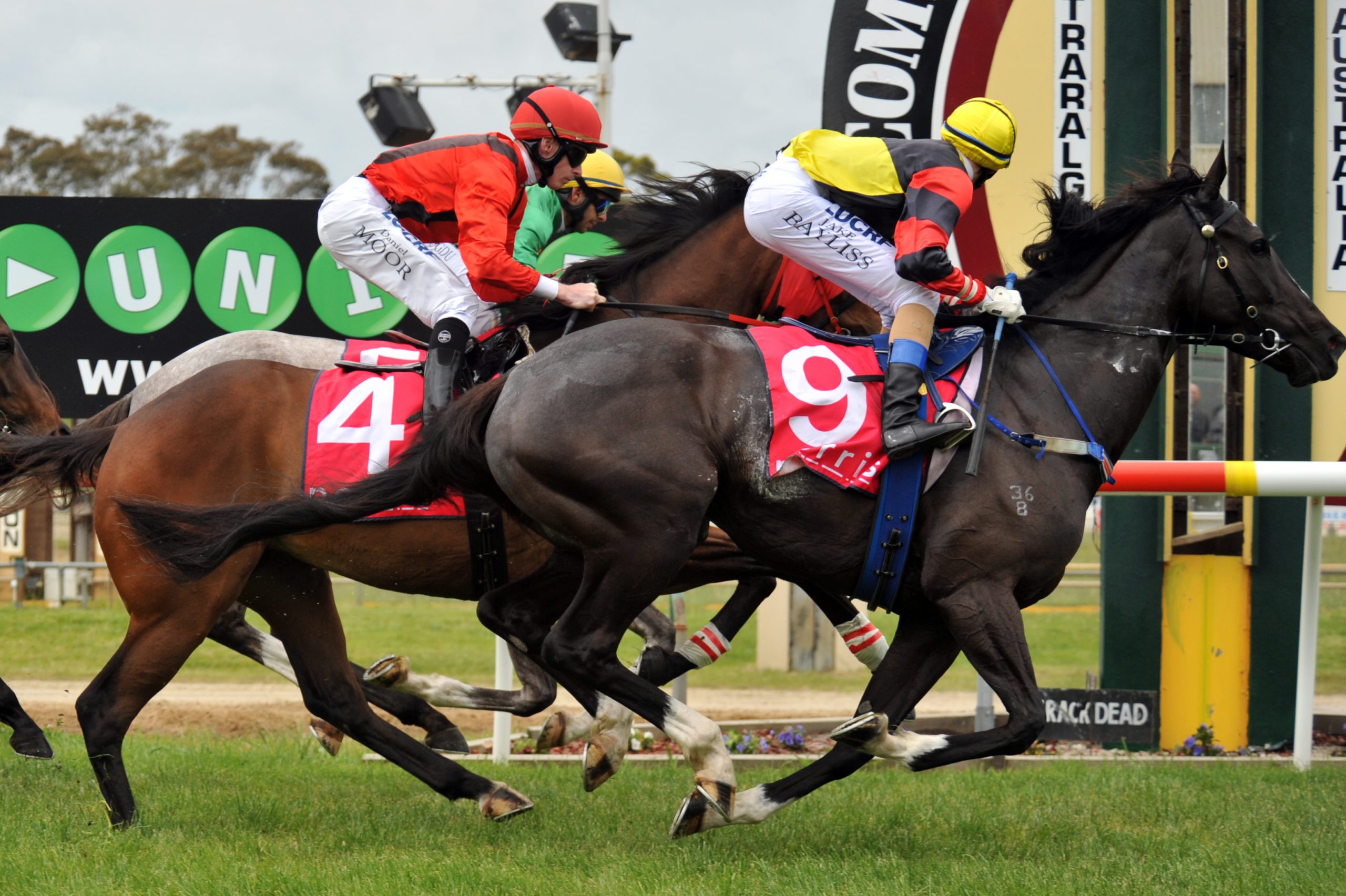 RACING
By samuel darroch
RELATED COVERAGE: For love, not money
THE importance of racing to the Gippsland region has been highlighted by revelations the local industry contributes $67.3 million of value added impact to the economy, engages more than 3210 people and provides about 600 full-time jobs.
A State Government report, The size and scope of the Victorian Racing Industry, has detailed the economic impact of the sport across Victoria, and indicates more than half of racing revenue is generated in country areas.
While the report included data for greyhounds and harness, thoroughbred racing accounted for the bulk of Gippsland industry, with $35.5 million of $59 million – 2.1 per cent of the state total – generated in the sector.
It also showed that one in 35 adults in Gippsland were employed in the industry, with 346 full-time thoroughbred racing jobs and 203 positions held in greyhound circles.
Gippsland's eight active racing clubs held a total of 19 meetings during the data collection period, a figure set to skyrocket with the resurgence of Moe Racing Club.
"The Moe Racing Club is an important racing and training asset for the entire Gippsland region and it plays a major role as a local community provider," MRC chief executive David McKinnon said.
"Following the recent $4.5 million redevelopment, which included a brand new StrathAyr track, we've seen quality racing bolstered in the region, providing an enormous boost to the local economy and the potential for increased job opportunities in the region."
Country Racing Victoria chief executive Scott Whiteman said the results of the report confirmed the importance of country racing to Victoria, and in particular to regional communities.
"Racing makes a considerable contribution to communities across country Victoria, with more than 8000 full-time equivalent jobs and more than $850 million of value added impact contributing to the Victorian economy," Whiteman said.
"Country Racing Victoria will continue to work with each individual country club to develop sustainability work practices to ensure future growth."
Report commissioner, Premier Denis Napthine, highlighted the diverse appeal of the industry to a range of community sectors.
"This ranges from the once-a-year punter to the owners and breeders who invest in the dream of breeding or owning a champion racehorse," Napthine said.
A full copy of the Size and Scope of the Victorian Racing Industry report is available via
www.racingvictoria.net.au/p_Economic_Benefit_Report.aspx