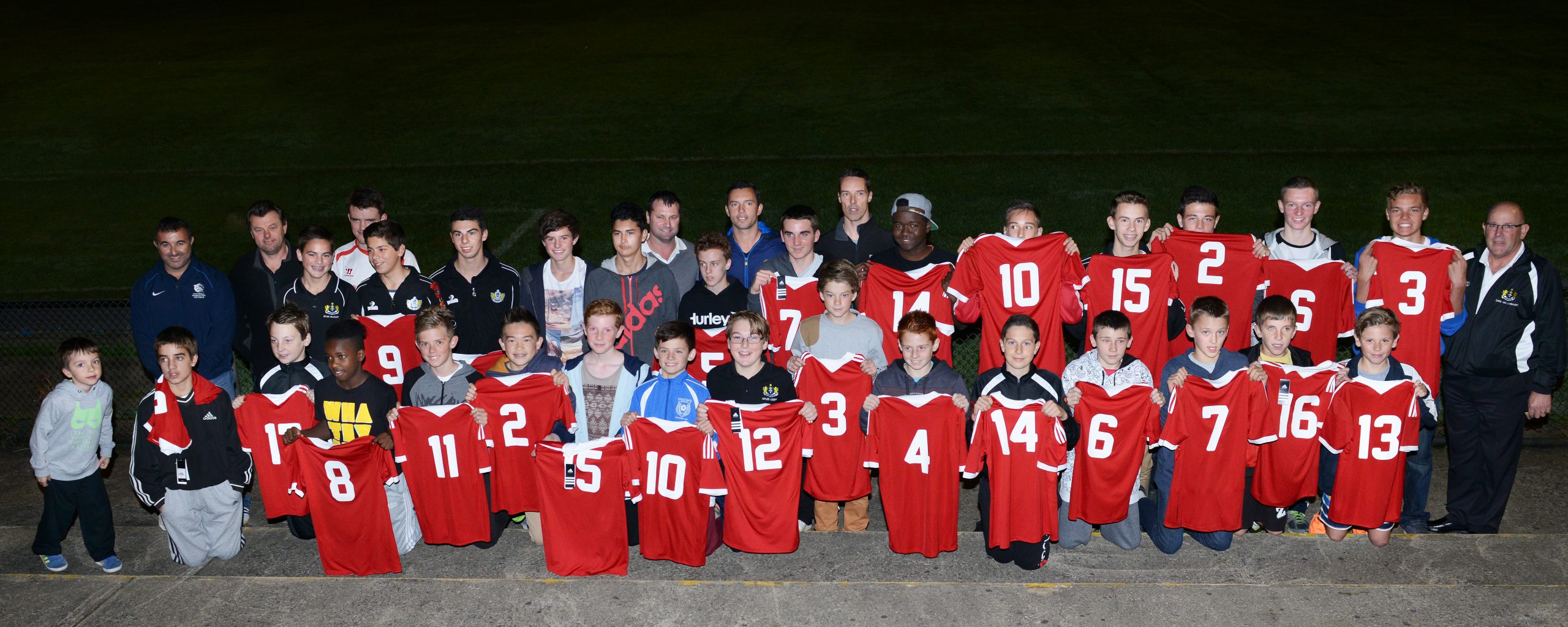 SOCCER
By samuel darroch
THE search for the next John Hutchinson received a boost when the Central Coast captain shared his story with the Gippsland Soccer League Emerging Talent squads at their strip presentation on Monday night in Morwell.
Invited by zone development officer Mark Cassar as guest speaker to the function, the Morwell export espoused the virtues of hard work and dreaming big to the squads, which recently began their respective metropolitan ventures.
"It was to open up the eyes of players to what it takes to get to that level of the game, share his experiences and knowledge," Cassar said.
"We want kids to aim that high, rather than just maybe being the best in local competitions or NPL (National Premier League).
"To get to the highest level of the game you have to have a pretty complete package, and having the right attitude and love for the game are all key factors."
The Emerging Talent program is a newly introduced GSL initiative to fill a local gap to the elite level since Falcons exited the national league.
It sees two junior squads play in regular metropolitan Melbourne competition, and draws the top players from the region together for ongoing training, development and sports education outside the normal representative system.
Originally offered places in lower grade under 14 and under 16 metro competitions, success through three rounds of grading saw the squads allocated spots in the preferred under 13 and under 15 A grades.
Favourable results through the opening rounds of competition vindicated the GSL's belief in its young talent, as it seeks to build the foundation for a potential future NPL bid and expand its elite junior pathways.
"It's been really good, from the point of view of pure development it's been great… the coaches are now in the environment where they can work with the players on a more regular basis," Cassar said.
"I haven't been results driven about it, it's about the development and the boys being in that environment… it's a good learning environment."
Cassar said it was also a chance to upskill local coaches, administrators, referees and other stakeholders as well as players.
He was also hopeful of working with Hutchinson to offer a development opportunity for the juniors at the Central Coast Mariners in the future.