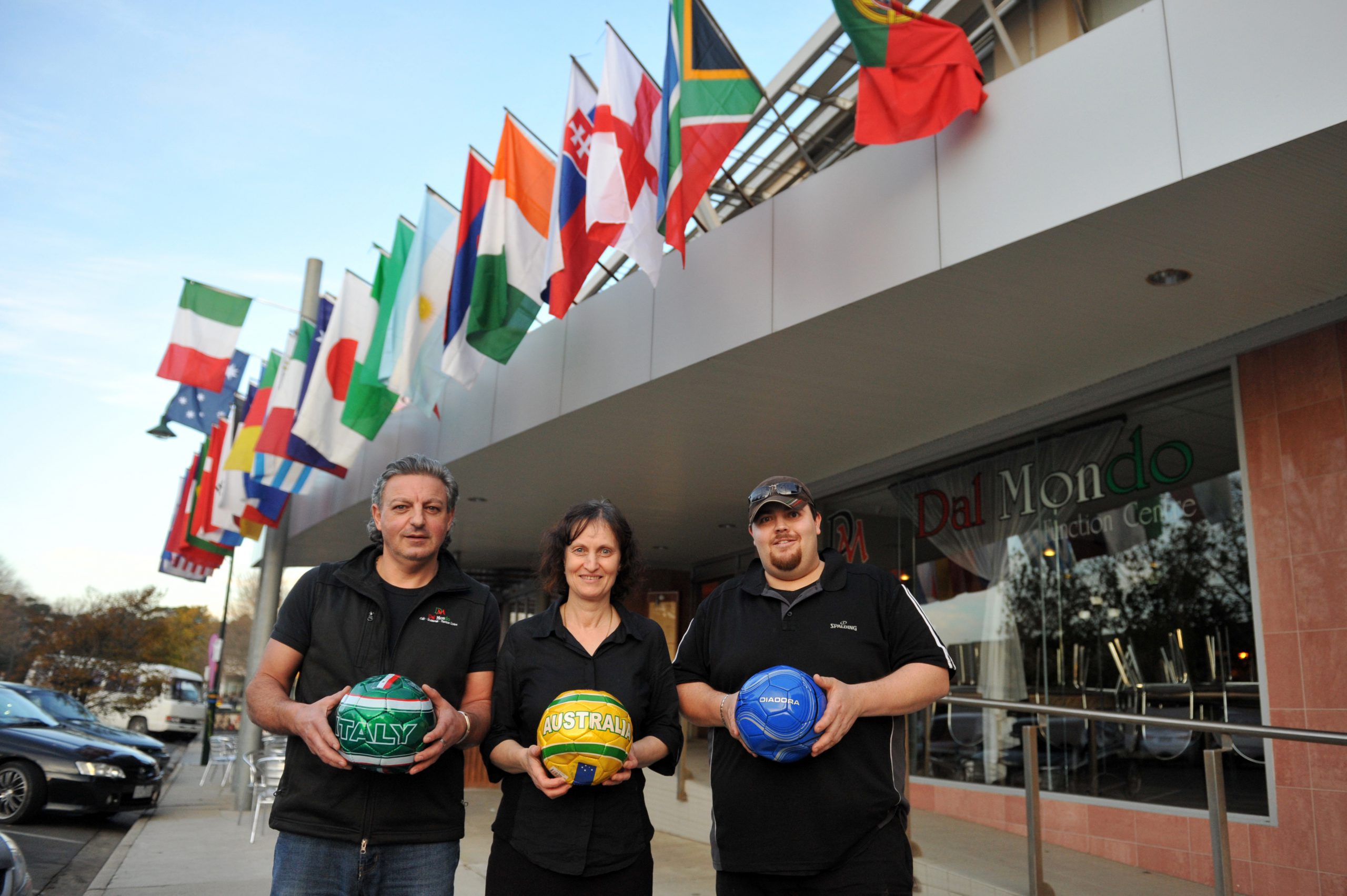 SOCCER
World Cup fever has well and truly struck in Traralgon, with the 32 national flags of the competing nations on display at Cafe Dal Mondo in celebration.
The flags have been rolled out for the past three cups, a tradition cafe co-owner Peter Rosato said began at his former clothes store on Seymour Street in 2006.
The soccer-mad business owner, who was heavily involved at Morwell Falcons during the National Soccer League days, said the event was a chance to raise the profile of the game not only internationally, but locally as well.
"We're just really soccer orientated… I've got a background of soccer and it's just getting all the countries together, celebrating the big event and hopefully Australia do well," Rosato said.
"Soccer is becoming bigger and bigger and I think if Australia does well in this World Cup its just going to take off."
With an Italian-Australian background, Rosato said the 2006 encounter between the two teams would live long in his memory.
"Italy and Australia are both important to me and I'll never forget the Italy-Australia game when Australia was very unlucky to lose," he said.
"It was a hard one (deciding who to support) but the main thing was it was a great game."
This time out, he believes Australia has a better chance than ever, despite drawing the hardest group and being written off by almost everyone.
"This time I think they possibly could (go further) they're underdogs, they're all fit, they've got no injuries – I just want to see good games," he said.
Caf Dal Mondo will be showing games throughout the World Cup, and Rosato invited the community to join the festivities.
"It's a great atmosphere… everyone's welcome to come and enjoy it," Rosato said.
"It only happens every four years so let's make the best of it – the more exciting it gets the more we'll do."
As for the winner, Rosato is tipping a surprise package to take home the spoils in Brazil.
Phone Dal Mondo on 5176 6977 the day prior to fixtures to book a place to watch.