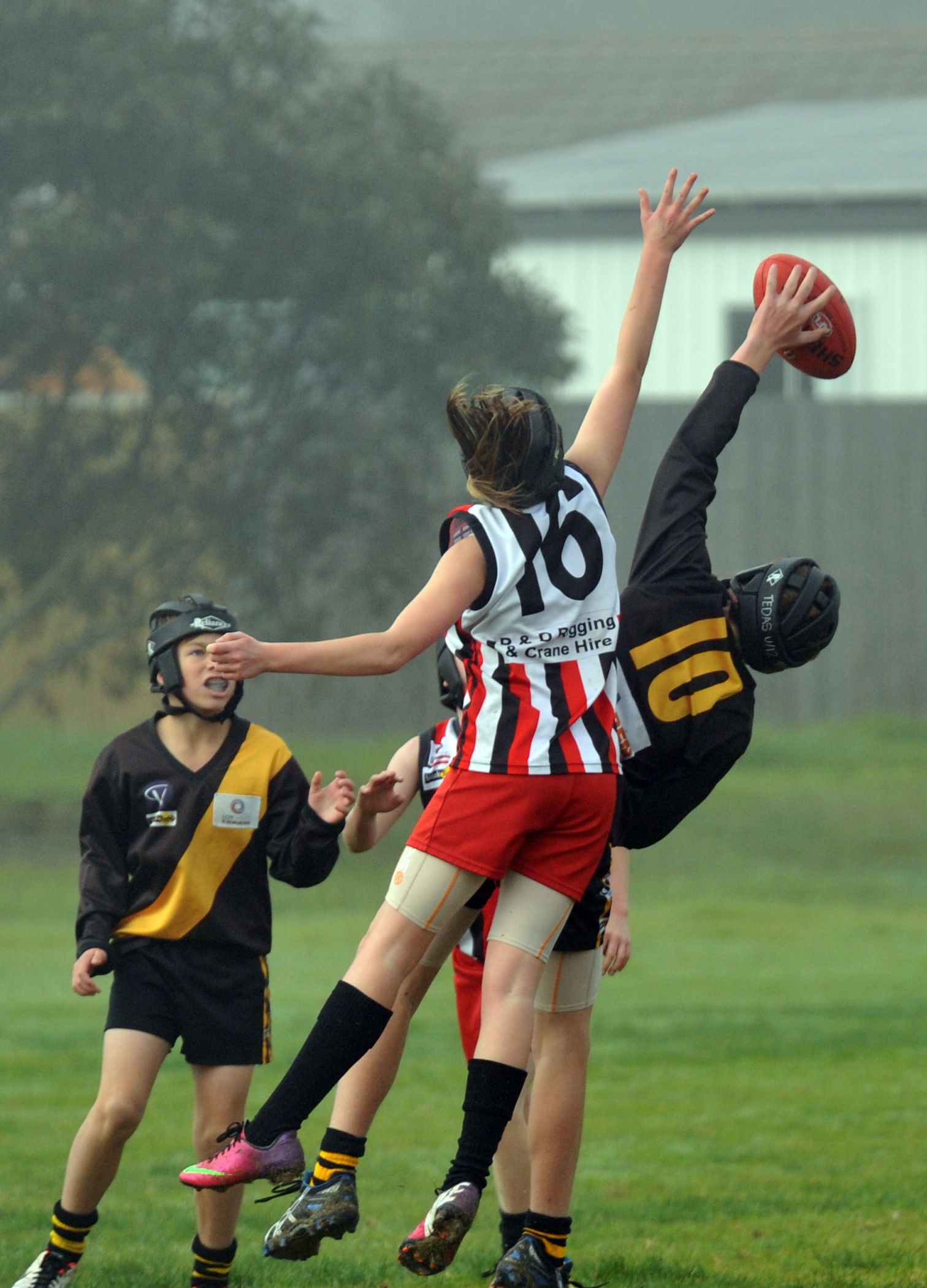 FOOTBALL
Pax Hill Junior Football Club will celebrate half a century in the Traralgon and District Junior Football League at Apex Oval on 28 June.
Conceived in 1964 by a group of close friends at Jeff and Margaret Blackwood's home in Traralgon, the club will celebrate its 50th anniversary with a host of activities, including a special dinner to be held at the Premier Function Centre.
The club will also host a match day on 28 June, to which past players and families will be invited to join with current members in the celebrations.
Pax Hill representatives believe the strength of the TDJFL was an integral factor in achieving the milestone.
The league hosts nine clubs and around 700 players, with almost all matches played at the West End complex in Traralgon.
The League will celebrate its 60th anniversary next year.
Although not a founding member, Pax Hill fields teams in all four age groups and has numerous premiership flags to show for the efforts over the years, including the under 10 premiership last year.
"The club's long-term success is based on building long-term relationships with players and families, maintaining a strong team and football skill development focus, and ensuring that having fun is more important than winning," club president Brad Miller said.
Many club players begin with Auskick before joining senior clubs across the region.
AFL/VFL Legend Bernie Quinlan played junior football at Pax Hill, before going onto become a 367 gamer and Brownlow Medallist.
The club still has opportunities for players available, particularly in the under 14 age group.
Over the years players have come from throughout the area including Rosedale, Tyers, Traralgon South, Churchill and Morwell.
For more information phone Brad Miller on 0400 876 325 or Melinda Dare on 0422 574 964.