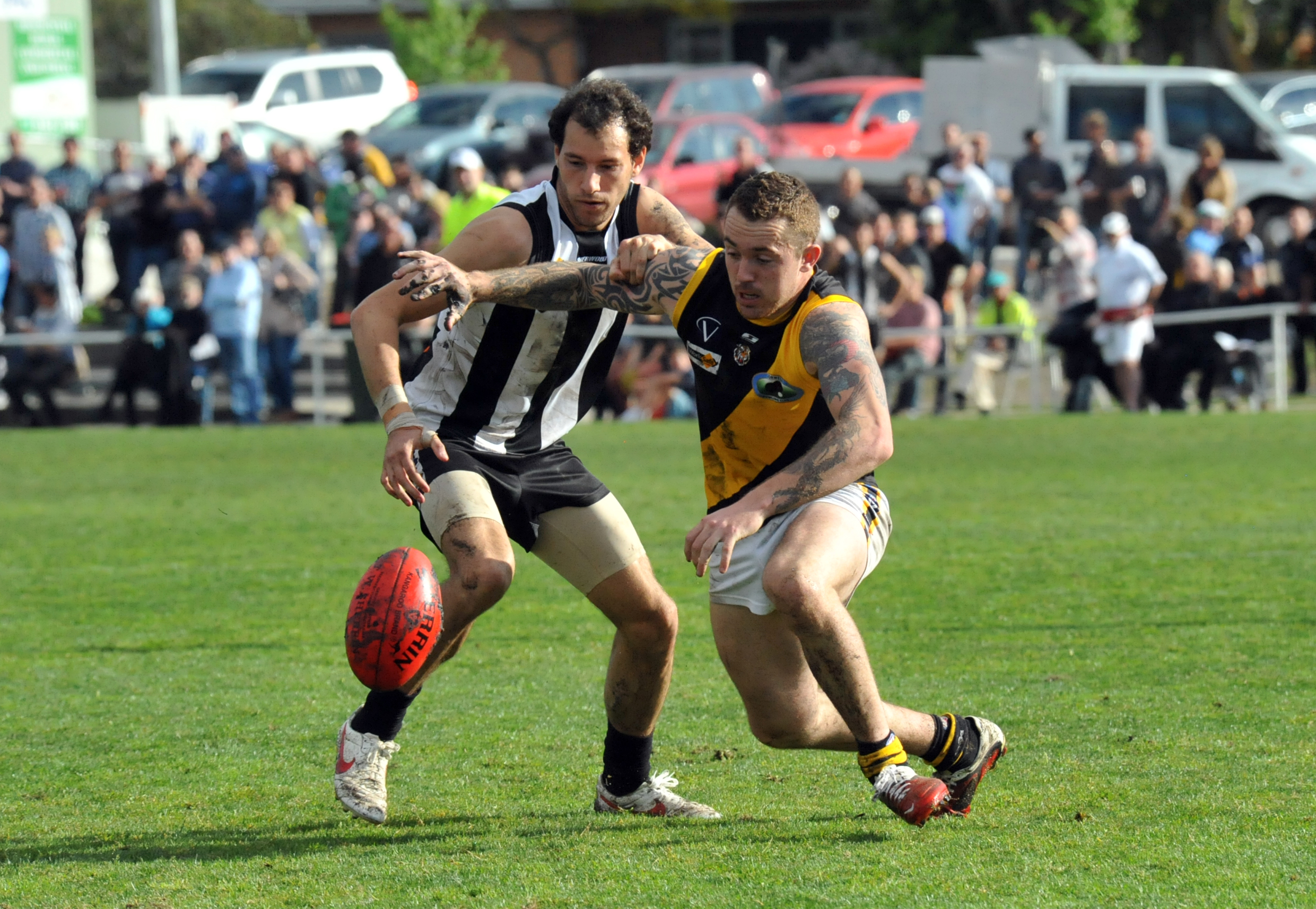 FOOTBALL
GIPPSLAND LEAGUE
FOR those who believe in omens, Morwell's season start bodes well for the Gippsland League reigning premier.
The Tigers have emulated last year's opening nine rounds almost perfectly, while improving at both offensive and defensive ends.
Through nine rounds in both 2013 and 2014, Morwell's record is 8-1, with wins against all comers bar Sale, which on both occasions the Tigers lost to in round nine.
Results against several clubs have also been closely correlated; wins over Maffra, Bairnsdale and Leongatha have all borne margins varying by a maximum of 11 points from one year to the next.
While the ledger stands the same, Morwell's percentage this season is almost 80 points better than the same time last year.
With 1078 points for and just 461 against, the Tigers' percentage is a solid 233.84, eclipsing last year's effort of 157.69, when they managed 914 for and 580 against.
On the individual front, key forward Dean MacDonald has kicked 25 goals this season compared to 23 at the same stage in the previous campaign.
Sale too has shared an 8-1 record through the same period in both seasons, but sits second this year on percentage while it led in 2013.
In another positive for the Tigers, their loss to the Magpies at the weekend was by less than a kick, where in 2013 it was a 34-point difference.
Sale too has been keeping record holders busy, with a club best 25 consecutive victories at home notched at the weekend.
The Magpies will now eye Maffra's league record of 31.
Given the similarities between the past two seasons, the Tigers will be hoping the same extends to the finals series come September.