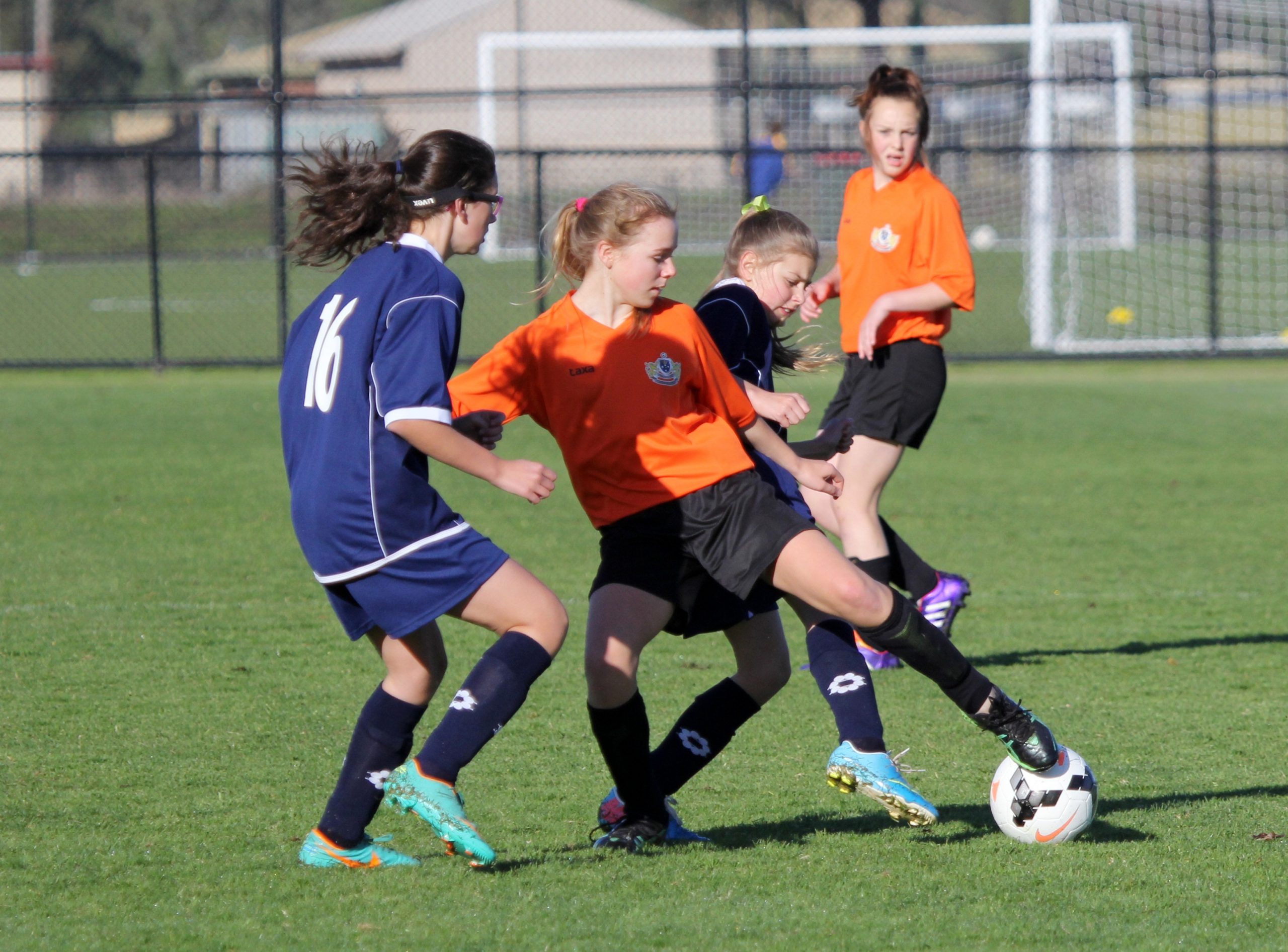 SOCCER
by samuel darroch
A CONTROVERSIAL ruling may have robbed Gippsland's under 14 girls soccer team of a maiden country championships grand final berth this month, but their response to the situation spoke volumes about their character.
After finishing equal second with Bendigo on points and goal difference, Gippsland was primed to qualify for the final against Albury on head-to-head, having defeated Bendigo in their day one match.
However, after debate and deliberation, organisers decided to stage an abbreviated playoff between the joint second-placed sides, comprised of 10 minutes each way and penalty shoot-out if required.
Bendigo scored a penalty late in the second term to advance to face Albury, leaving several Gippsland girls emotionally distraught.
Despite the setback, team coach of four years Greg Shankland said the girls dealt with the disaster admirably.
"It was a bit disheartening, the girls were very emotional and came off crying after that game because they wanted to get in the grand final for the first time ever," Shankland said.
"I told them at the end it's not how we complain about it, it's how we deal with it that gives us character."
Given positive feedback from opposition coaches, parents and officials about the team's behaviour and attitude, Shankland said he was proud of their efforts on and off the park.
"At the end of the day they're girls, but when they put their boots on they're mature ladies, they know what it's all about, we don't teach them everything about soccer, we teach them to be good people… it's about them growing up in a team environment and having support around them," he said.
"It's not all about what you can do with a soccer ball at your feet, it's about making these young ladies become better young women.
"They just grow and mature the moment they're picked… they're aware of the situation and how they've got to conduct themselves… they were absolutely outstanding."
The side also managed to score a goal against traditional powerhouse Shepparton during the three-day carnival en route to its best ever finish at the championship.
"That was a win for us even though we didn't win the three points… we won by scoring a goal against them when nobody else had, so little things like that were big rewards and achievements for us," Shankland said.
National Training Centre player Jaimee Williams of Morwell took a weekend off Women's Premier League duties in order to fill the assistant coach role at the carnival.
With players hailing from as far as Wonthaggi, Bairnsdale and Phillip Island, Shankland thanked the girls and their parents for their commitment throughout the selection, training and playing process.
Gippsland's under 12s and under 16s girls teams both finished fourth at the carnival in their respective age divisions.