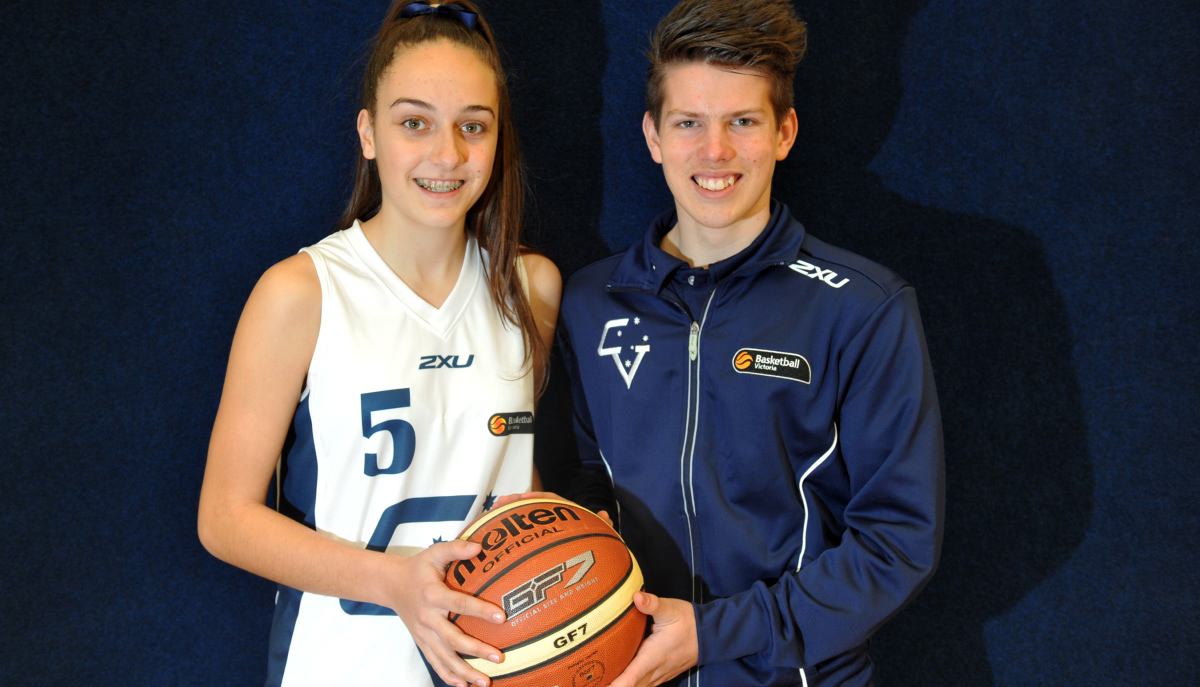 BASKETBALL
Two Traralgon T-Birds will take flight at the Australian Junior Championships this week in Geelong.
Nathan Catherwood and Chelsea D'Angelo were selected for their respective Victoria Country under 16 sides for the tournament, and are keen to impress on the national stage.
"(We're) playing against really good competition, kids from all over Australia. I think it will be a real tough challenge against all the people, and the audience as well… there'll be a lot of pressure, but I think I'll get through it and it will help me out with my confidence and probably my game as well," Nathan said.
Both have ambitions to join the Australian Institute of Sport, and someday play in the United States, with plans to showcase their talent at the championships.
"Hopefully there'll be someone watching and I'll get scouted or something," Chelsea said.
"But I'm just hoping to improve my game and really enjoy it."
The pair has been involved with the National Intensive Training Program this season, a development program which took Nathan to the US in 2012.
Chelsea had previously played with School Sport Victoria sides, while Nathan was a Victoria Country emergency last season.
Breaking through this season for their highest representative honours to date has been closely tied to the 'practice makes perfect' mantra.
"I think just what I've been practicing over and over again, just repetition, doing the same thing over and over again and I think that got me through; just playing the way I play," Nathan said.
Chelsea too cited hard work, while a few extra inches in height and "a lot of intensity in my game and really trying hard", did no harm to her credentials.
As "the shortest guy in the team", point guard Nathan relied on ball handling, passing and "a bit of shooting" to break through a three-phase trial process, which involved competing at the Australian Junior Country Cup in January.
Chelsea's patented one-on-one drives to the basket were on show through her selection camps, and the duo were both quietly confident of selection.
"There was a couple of really good kids that were there that certainly have a lot of skill, but I felt really comfortable with where I was at," Nathan said.
"You just don't know what the coaches are looking for though, you think 'I'm doing really well but are they going to pick me?" Chelsea said.
Inspired by the example of Australian representative Jack White, who is also a Traralgon local, the T-Bird twosome are optimistic about their representative futures.
"He grew up in the same area so I could follow him and do the same things he's done," Nathan said.
The Australian Championships are on until Saturday.