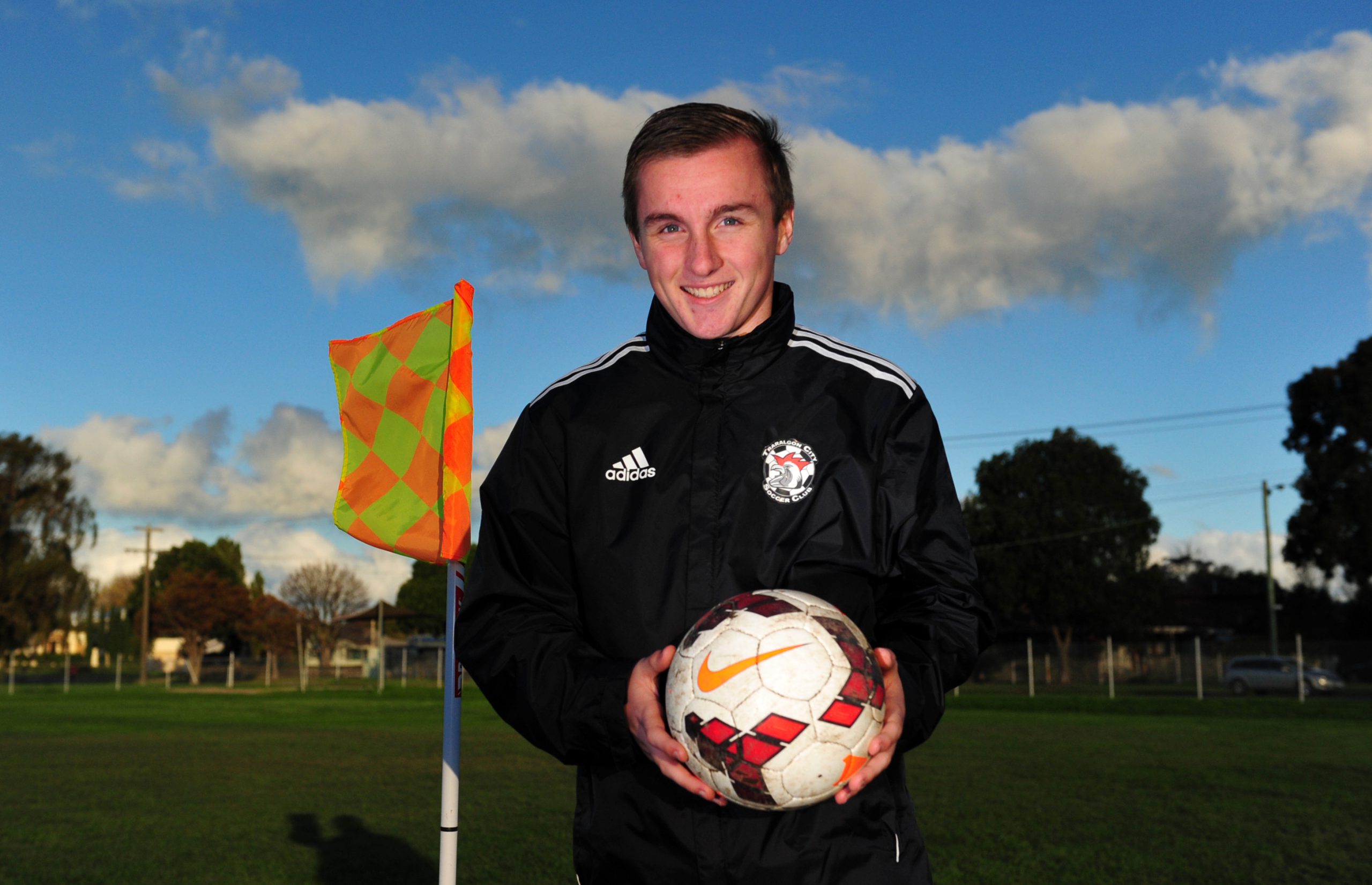 TRARALGON City youth captain Conor Van Der Staay is set to test himself on the world stage this month at the Great Wall Cup in China.
Hot on the heels of the World Cup, the 17 year-old will travel with the defending champion Victorian under 18 side for an international soccer experience of his own over nine days.
The development tour has been a nursery for a number of state and national representatives, but Conor has his sights set higher still with ambitions to forge a career in Europe someday.
"The chances are really slim but I'd still like to give it a fair shot," he said.
"I think I'll learn a lot… because we're playing against so many better oppositions and hopefully, there's people watching, you might get a look in. You never know who's watching your game."
The Footskills Australia side will face teams throughout the world, including China, Japan, Hong Kong, the Philippines, India, Russia and Brazil.
In his first trip abroad of any kind, the former Victoria Country representative cannot wait to measure himself against an array of international styles.
"I'm looking forward to playing against Japan and Russia (sides). Japan, you can see them, even their national team, they're just so technically good, they don't make mistakes," he said.
"The Russians, it'll be good to play against a European team because they're a different style to the Asians."
The Roosters skipper will fill a defensive midfield role for the touring team, a new challenge given his club role is central defence and his preferred position is on the flanks.
"I've never actually played there… so it's good for me learning a new role," he said.
"I'll be nervous but I think it'll be good nerves."
Conor inherited the Traralgon City under 21 captaincy this season, and has led the side ably through a mixed year to date.
Armed with great defensive traits, a large passing range, blistering pace and a cracking shot on either boot, Conor immediately impressed selectors after being recommended by the parent of another player in the squad.
One trial was all it took to book a spot on the plane, and Conor is keen to make the most of the opportunity.
"It's really exciting, it's a good opportunity as well; I've never even been overseas so it's massive for me, pretty stoked," he said.
And his usual relaxed demeanour is sure to be tested.
"I like to keep calm out on the field but I think there'll be a lot of nerves out there, especially since the team I'm going with won last year so everyone will be watching us."
Currently in the midst of a 10-week training and preparation phase, Conor is seeking support for the journey.
For more information or to lend support phone 0439 350 331.