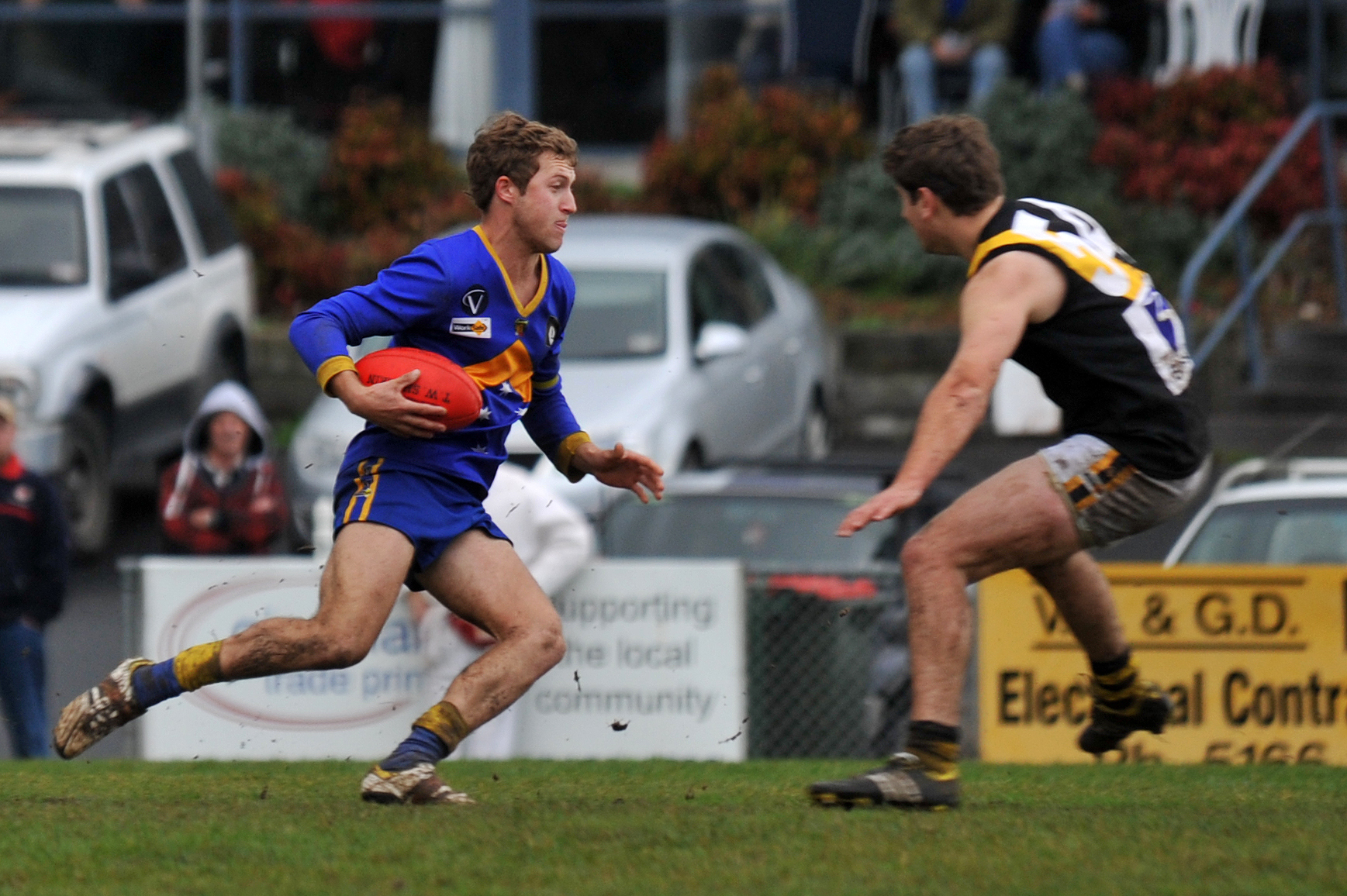 NORTH Gippsland's top five still remains a mystery following last round's results, which tipped the contest for fifth position on its head.

There is a fierce challenge raging between Woodside, Yarram and Cowwarr for fifth positions, which the Wildcats currently occupy on percentage.
Yarram (6th) v Sale City (4th)
Yarram returned to the winner's list after a lean three weeks, but now faces Sale City, who was outplayed by one of the competition's in-form sides.
The Dogs are guaranteed a finals berth and will be eager to claim the goods for a second time against the Demons.
Yarram can take some confidence into the contest knowing it was not too far off the mark in its earlier meeting in round six. With plenty to lose and lots to gain, the Demons will need to start the contest strongly and hold the Dogs' forwards from inflicting too much pain on the scoreboard.
Last time: Sale City 9.15 (69) d Yarram 9.11 (65).
TTU (9th) v Woodside (5th)
Traralgon Tyers United made an emphatic return to the winner's list and in doing so may have killed off Cowwarr's hopes of making a return to finals action.
With the Bombers taking flight and with nothing to lose, the red and black army may be best placed to shake up the contest that is raging for fifth position, with the side to meet another top five aspirant in the Wildcats.
Woodside kept its faint finals hope alive following a strong showing over the past fortnight, which has seen the Wildcats claim the scalps of Yarram and Glengarry. The two wins have now positioned Woodside back in the mix, but with Saturday's crucial cut-throat clash against TTU, it may be far from one-way traffic.
Woodside coach Chris Pettitt will be fully aware that his side can not afford to be complacent against an unpredictable Bombers outfit. While they may have one hand firm on fifth position, the Wildcats will need to be on song from the opening bounce if they are to continue winning.
And it may just be their fire power up forward that will put the Wildcats in good stead.
Justin Staley has kicked 18 goals in his past two matches and has returned to the form that served him well earlier in the season. The question many are asking is who will Bombers coach Matt Stolarczyk put on the danger forward?
He might not have to look much further than Guy Sinclair, who singlehandedly shut down last week's milestone man Shane Morgan in a stellar performance.
Last time: Woodside 13.5 (83) d TTU 9.12 (66).
Churchill (2nd) v Boisdale Briagolong (11th)
Boisdale Briagolong was outplayed by Churchill earlier this season.
Unfortunately for the Bombers, the going will not be any easier second time around when they make the hardest road trip on the fixture to take on the Cougar juggernaut.
Last time: Boisdale Briagolong 11.7 (73) lt Churchill 23.17 (155).
Rosedale (3rd) v Cowwarr (7th)
ROSEDALE will be out to avenge last Saturday's defeat to Heyfield and regain some pride when it faces Cowwarr.
The Saints are sitting on the fringe of the top five and have a tough fortnight ahead of them.
Cowwarr will be hoping results of other crucial games fall in its favour if it is to push on to finals football.
Renowned for their slow starts to seasons, the Saints found their groove at the midway mark of the fixture to burst into fifth position.
However, the wheels wobbled last Saturday with Cowwarr dropping the points to a lesser-ranked opponent.
Holding sway on third position, Rosedale coach Nick Leechino would be aiming for a clean sweep of the final rounds of the home and away season, but he knows his team needs to be at its best to account for Cowwarr, Woodside, Gormandale and Sale City.
Last time: Cowwarr 10.5 (75) lt Rosedale 20.18 (138).
Glengarry (8th) v Gormandale (10th)
Regardless of their ladder position the match between rivals Glengarry and Gormandale is always fiercely contested.
Welcoming back a number of legends from their 1983, 1984 and 1994 premiership teams, who will be watching from the sidelines, reigning premiers Glengarry will be out to avenge its earlier loss to the Tigers.
Expect a classic contest fitting of the rivalry between the clubs, with the Magpies to take flight in front of its club champions.
Last time: Gormandale 14.14 (98) d Glengarry 11.16 (82).
Heyfield has the bye.