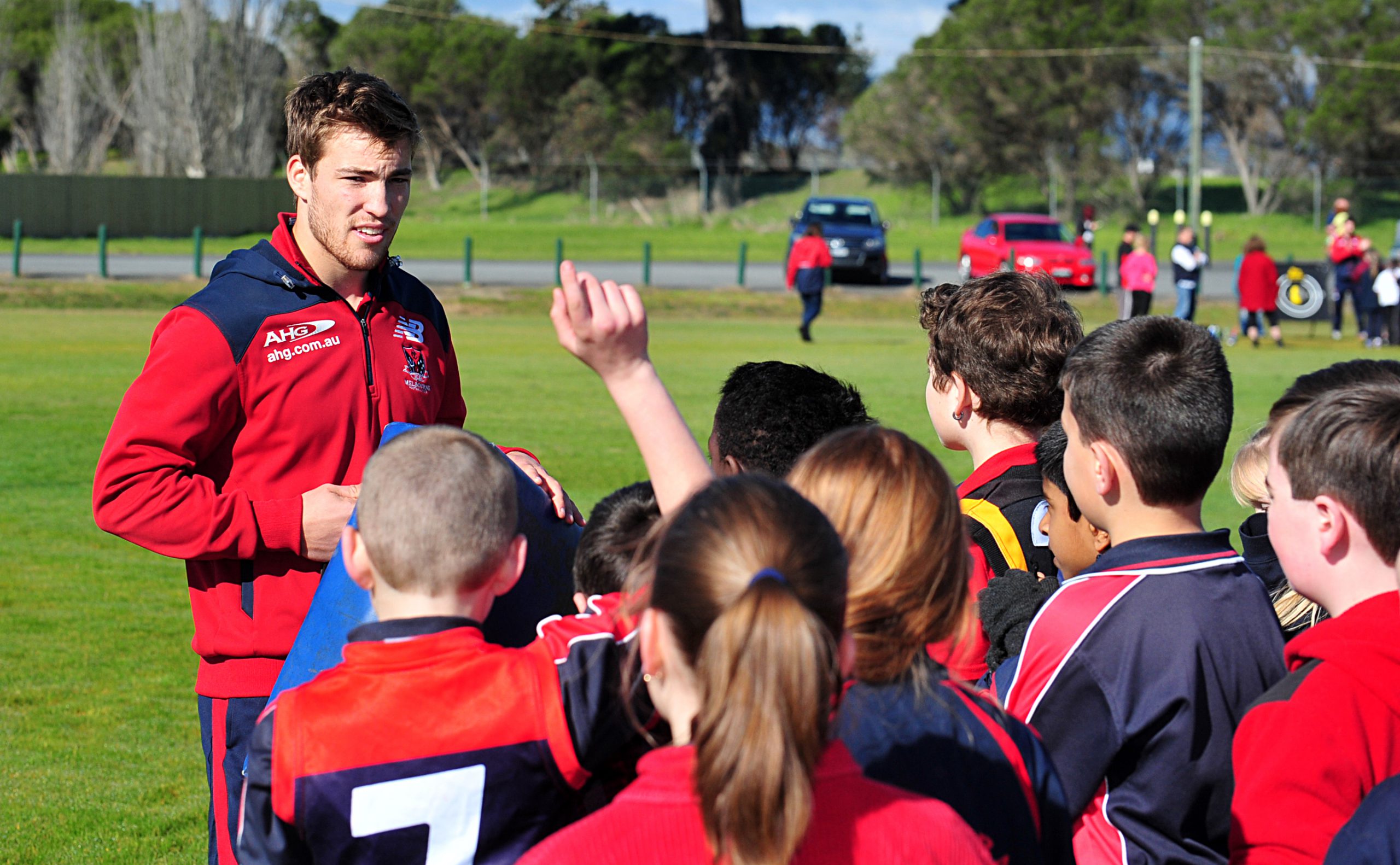 Footballs sailed through the air as more than 650 children from primary schools across the Latrobe Valley had a kick with Melbourne Football Club players on Tuesday.

AFL Gippsland organised for 13 players from the club to take the students through basic skills and answer their questions at clinics in Morwell and Newborough.
About 450 students from 10 primary schools in Morwell, Boolarra, Yinnar and Churchill attended the session at Morwell Recreation Reserve, while about 250 from seven schools surrounding Moe attended the session at Newborough Recreation Reserve.
Melbourne forward Jeremy Howe said he had fond memories of meeting AFL players when he was a youngster and enjoyed sharing his knowledge with young football fans.
"When I was a kid I wasn't exposed to it a lot, but (on) the chances that I did, it was always exciting," Howe said.
"Especially the kids that really enjoy their footy, I think they get a lot of enjoyment out of it.
"Just coming away and giving a little bit back to the kids is always good for us also."
Howe said the players focused on teaching the children the right way to kick, handball and mark, gave them an insight into what it was like to be an AFL footballer and promoted football and being active.
"Obviously being outside and being active is very important and it's a lot of reasons why we've got to where we are today," Howe said.
"We come out and do as many clinics as we can and we try to do a lot of country visits.
"We just try to branch out as a Melbourne Football Club… and get our knowledge out there to the young ones."