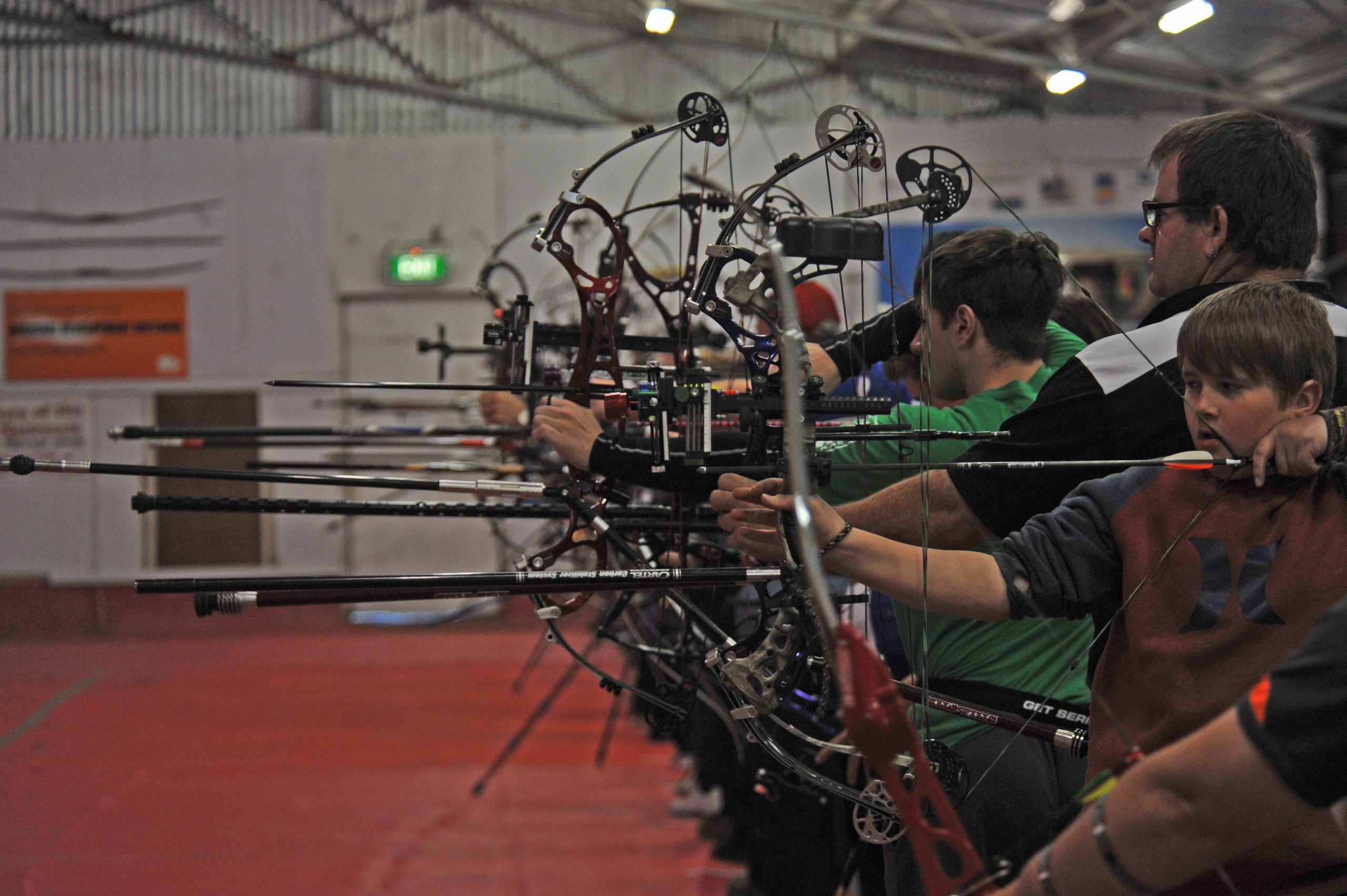 ARCHERS were on target at one of Twin City Morwell's biggest events, held at the weekend.

About 200 sharpshooters faced off for a string of titles at the two-day Indoor National and State Archery competition, with locals setting a number records.
Twin City Archers Morwell spokeswoman Tammy Richards said the event was the club's biggest yet.
"The event was really good with archers from most states of Australia competing at the event," Richards said.
"The club would also like to thank the volunteers who helped make the competition run smoothly."
Next up for the club at its Toner's Lane facility is a 3D field shoot on the 23 and 24 August.
TWIN CITY ARCHERS RESULTS
Open men's compound
Paul Eagle: 11th in state, 30th in nationals
Richard Morgan: 31st in state, 103rd in nationals
Open women's compound
Tammy Richards: 5th in state, 16th in nationals
Kristina Hamilton: 6th in state, 19th in nationals
Emily Robins: 9th in state, 24th in nationals
Danielle Soppe: 10th in state, 27th in nationals
Heather Langenakker: 11th in state, 30th in nationals
Open men's longbow
Bill van Oosten: 2nd in state, 6th in nationals
Open women's crossbow
Tammy Richards: 1st in state and 1st in nationals
Master men's compound
John Rae: 6th in state, 29th in nationals
Master men's longbow
George Sznek: 3rd in state, 6th in nationals
Master men's barebow recurve
George Sznek: 1st in state, 4th in nationals
Veteran men's compound
Brian Cunliffe: 2nd in state, 15th in nationals
Michael O'Connell: 3rd in state, 17th in nationals
Veteran men's barebow recurve
Michael O'Connell: 3rd in state, 5th in nationals
Veteran men's longbow
Robin Sidebotham: 1st in state, 8th in nationals
Junior boys compound
Richard Morgan: 7th in state, 13th in nationals
Cadet boys barebow recurve
Roland Bayles: 2nd in state, 3rd in nationals
Cub girls longbow
Sophie Tsebelis: 1st in state and 1st in nationals (also broke the current record)
Cub boys compound
Drew Orton: 3rd in state, 6th in nationals
Mick Rolfe: 5th in state, 16th in nationals
Jordan Soppee: 7th in state, 18th in nationals
Cub girls compound
Shaylen Lowe: 1st in state, 3rd in nationals
(also created a record)
Veteran plus men's crossbow
Merv Grinstead: 1st in state, 2nd in nationals
(also created a record)
Veteran plus men's compound
Merv Grinstead: 1st in state, 3rd in nationals
(also created a record)