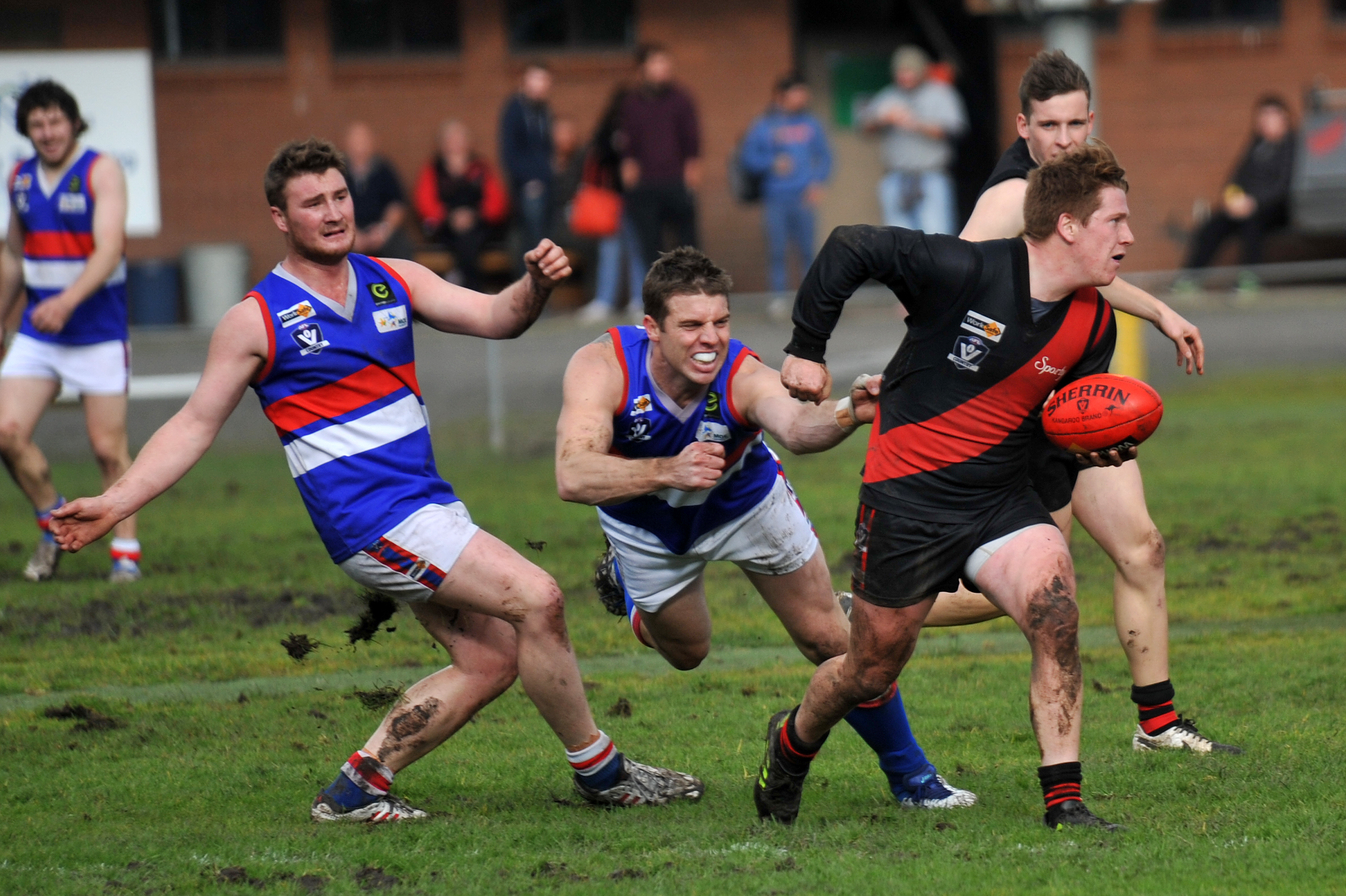 Road to the finals
Mid Gippsland Football League's top five have an interesting three rounds to play, with Boolarra possibly on the easier road home.
Top team Yinnar faces second-placed Newborough, fourth-placed Mirboo North and finally ninth-placed Hill End.
Newborough plays leaders Yinnar, third-placed Trafalgar and eighth-placed Thorpdale.
Mirboo North meets bottom-placed Yallourn Yallourn North, league leaders Yinnar and third-placed Trafalgar.
Boolarra faces and should defeat eighth-placed Yarragon, ninth-placed Morwell East and last-placed YYN.
With the Mid Gippsland regular season drawing close to the end, the top five teams will be preparing themselves for maximum points leading up to the finals.

The five teams are all guaranteed a finals berth, but which final is yet to be determined and more will be known by the end of the weekend.
Newborough (2nd) v Yinnar (1st)
Minor premier aspirants Newborough and Yinnar will meet in the match of the round.
Both sit on 52 points and unless it is a draw one will lead the ladder by four points.
In their last meeting, Yinnar squeezed in by three points and that was decided on the last kick of the day.
The two teams have jostled for top position all season and a victory would give the winning team a real kick start to the finals.
The big key will be how both teams' dangerous forwards will be held from kicking a winning score.
Newborough's Glenn Michie and Tim Aitken of Yinnar are the leaders at their respective clubs and each would be guaranteed of scoring well.
Last Time: Yinnar 9.13 (67) d Newborough 9.10 (64).
Trafalgar (4th) v Thorpdale (6th)
Trafalgar will play at home to Thorpdale and this could be a danger game for the Bloods.
It is not too often Trafalgar loses two-in-a-row, but the Blues will be putting it under notice.
The Bloods need to keep winning to secure fourth position on the ladder and they will be keen to follow Boolarra's easy road home.
Trafalgar will face tough battles for premiership points in its last two games and there is a possibility it could lose both.
If Boolarra keeps winning and if Thorpdale can overcome Trafalgar, then the Bloods could finish playing in the elimination final.
Last Time: Trafalgar 10.14 (74) d Thorpdale 9.7 (61).
Hill End (9th) v Morwell East (7th)
Hill End is home to Morwell East and with neither team in top form it is going to be a battle of survival.
It has been a horror season for both clubs.
On paper Morwell East has the potential to beat all comers, but poor form and injuries have decimated the club.
Hill End is below last year's level and would describe this season as a disaster.
Last Time: 18.13 (121) d Hill End 9.12 (66).
Boolarra (5th) v Yarragon (8th)
Although Yarragon is in good form Boolarra should be too good for them.
Both teams won last week which was a good reward for their hard efforts in the mud.
This time Boolarra is sitting snugly in fifth position, but will be gunning for fourth for a double-chance final.
Yarragon has improved on last year's results and would be confident of finishing with one or two more wins.
Boolarra has the potential to beat any of the other finalists, but still has to keep winning against the lower-placed clubs.
Last Time: Boolarra 20.14 (134) d Yarragon 12.11 (83)
Mirboo North (3rd) v Yallourn Yallourn North (10th)
Mirboo North is hoping for a big percentage boost against minnows Yallourn Yallourn North.
The Tigers are playing for big stakes and want to be in a position to win back-to-back premierships and by building up percentage and winning, it gives them a good chance to take the double.
YYN have gone through the horrors, but they have potential stars in the wings ready to play senior football.
Last Time: Mirboo North 24.7 (151) d YYN 7.6 (48)