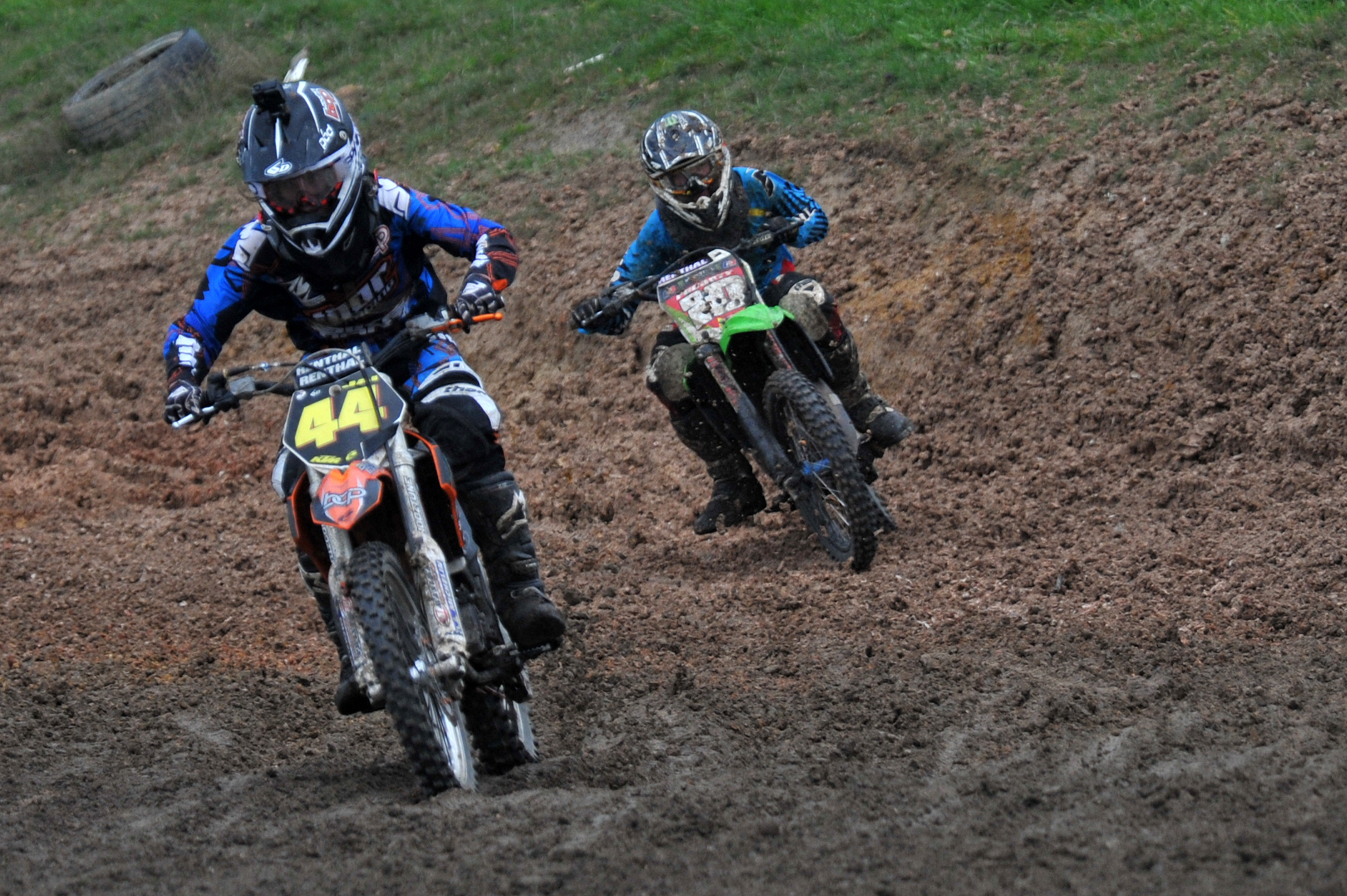 MOTOCROSS
By SAMUEL DARROCH
BLUE Rock Motorcycle Club dished up a fitting tribute to its parent volunteers and young riders over the weekend when it hosted the final round of the Junior Victorian Motocross Championships in Newborough.
Having secured a round of the junior series this season specifically to cater for the club's dedicated parent helpers and their active riding families, the club successfully ran A, B and C grade events from 250cc down to 50cc for some 256 riders from Victoria and interstate.
Local riders Jordan West, Ryan Thompson, Patrick Ceh and Cody Dyce, who finished first in the A grade 125cc and second in the 250cc class for the weekend, enjoyed the familiar home circuit in a triumphant meet for the host club.
"We requested a junior title this year if we could to give them a bit of appreciation at their home club," Blue Rock president Gavin Dunn said.
"There was a lot of good young talent from the club that actually had a good weekend."
The standout rider for the meeting was Geelong's Danielle Foot, who won 12 out of 12 races to cap off a flawless season in her class.
Danielle's 420 points saw her finish well clear of Samantha Beecroft, 54 points in arrears, and 74 points ahead of Danielle French.
"I came into the year wanting a top three finish or to even dominate the class and I did that, so I'm really proud of myself and my family is too," Danielle said.
She also competed against the boys in the 85cc to 125cc four stroke Big Wheel B grade class and finished fourth overall, including a podium finish, claiming third overall in the 100cc – 125cc 2 stroke G Grade class.
"I didn't expect myself to be up there like I was, but I ended up third overall and I'm really proud of myself," Danielle said.
She also plans to compete in the 2014 KTM Australian Junior Motocross Championships at Appin in New South Wales from 27 September to 4 October.
Dunn said overwhelmingly positive feedback would hold the club in good stead when applying for future events of this calibre.
"We had comments all day, everyone was astounded with how we prepare and present the track and all day we had people come up and say 'this is grouse we'll be back next year'," he said.
"So it's good for the club and good for morale to say our hard work has paid off.
"It went really well for this time of year, we gave it a great weekend."
About 80 of the club's 130 junior riders entered the event.