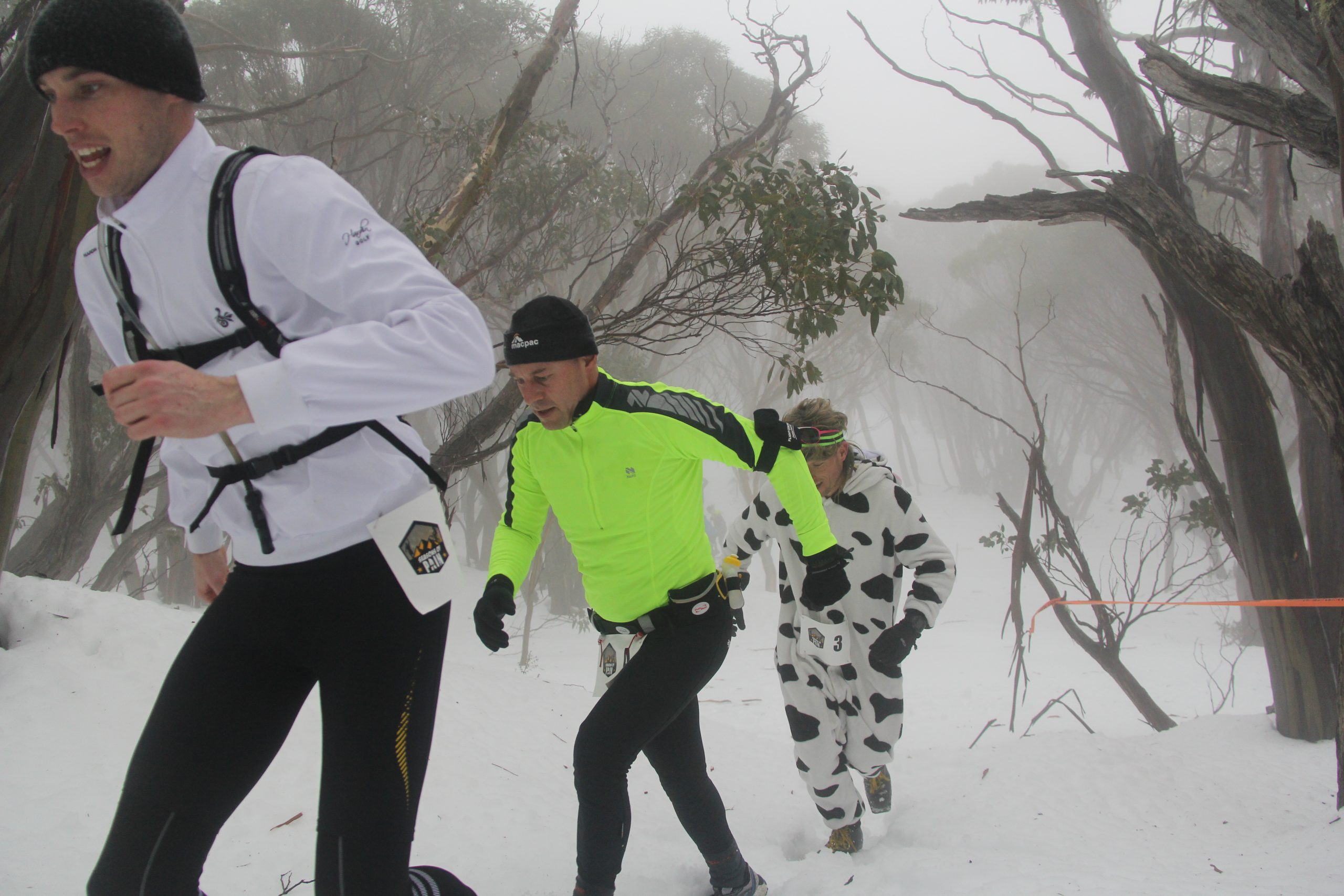 MULTISPORT
DECKED out in retro ski gear Serge Kurov conquered sleet and snow to take out the second annual Seasons of Pain winter event at Mount Baw Baw on Saturday.
A field of 48 lined up for the 16 kilometre adventure race through a snow covered course, with Kurov crossing the finish line first in a time of 52 minutes and 46 seconds.
The first female competitor across the line, and third overall, was traditionally strong seasons of pain contender Maria Plyashechko, coming in at 56.40.
The Russian pair, Kurov and Plyashechko, have competed in races around the world over the past six years, and made the move to Melbourne to compete in everything from short sprint races, through to expedition length courses that last a few days.
Also in their favour was more than 20 years experience each in cross country skiing.
Adventure racer Jarad Kohler finished second in a time of 56.31, proving his mastery of the trail run style race, even when faced with the challenge of skis and snow.
'It was certainly a different experience to competing in the Summer Seasons of Pain series; the challenge was the snow – I'm much more at home on a mountain bike than a set of skis," Kohler said.
"I'll look forward to the Spring Seasons of Pain event so I can get back on the bike."
The course weaved through the snow gums and provided plenty of the white stuff to slow competitors or slip them up.
Competitors ran down the back of the Mount Baw Baw wilderness, before looping around on ski trails to a central transition, where they clipped into skis for a 4km loop course.
There were a few falls – followed by laughs – as those mostly new to cross country skiing found their legs and managed to work out their centre of balance.
The final 200 metre toboggan ride to the finish provided moments of hilarity, as exhausted competitors collapsed across the line.
With a top temperature of four degrees, the day was cloudy with drizzle, but did not stop competitors from donning vintage finds from the back of cupboards and opportunity shops to kick the morning off in style.
Event organiser Grant Seamer was pleased with the event turn-out and results, noting that the Winter Seasons of Pain event lended itself to a more 'fun' adventure style race.
"It's always great to get the guys out on the course in the snow, for a bit of a laugh and something a bit different," he said.
"The Spring and Summer Seasons of Pain events are serious races, so winter is a great excuse to get in some training and have some fun."
The next Seasons of Pain event will take place at Mount Baw Baw on 29 November.
The spring edition involves a 9km run and 7km mountain biking leg, before a second 6km run leg and 10km mountain biking leg.
Competitors are then required to sprint a 1.4km, 400m vertical ascent to the finish.