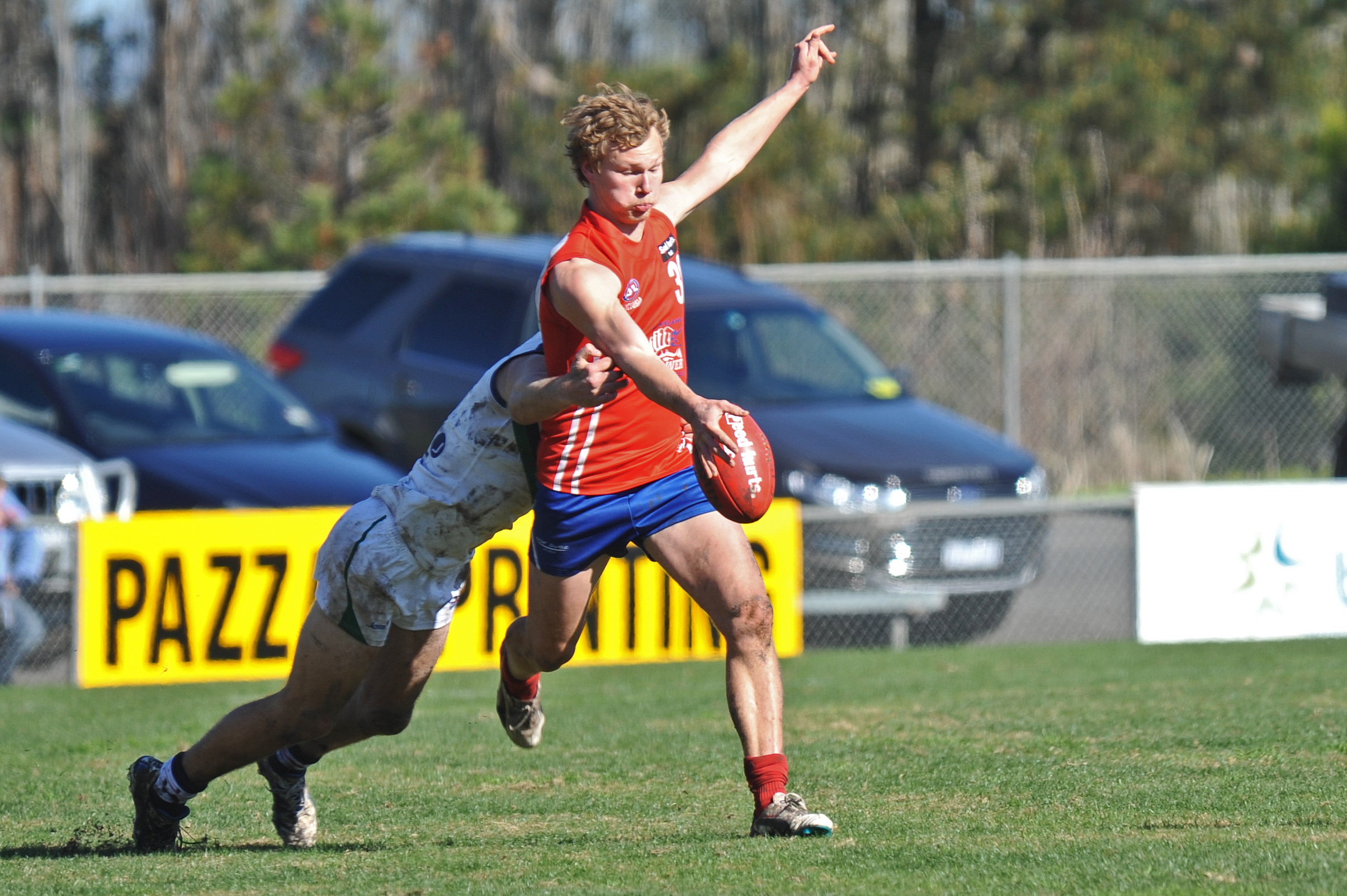 FOOTBALL
TAC CUP
THE penultimate match of the TAC Cup season for Loy Yang B Gippsland Power was a summation of the inconsistency which has bedevilled the 2014 campaign.
On paper it was a sound win for the Sandringham Dragons, but the Power was competitive throughout.
For the first time this year the Dragons had their A team available with their stars returning from school football commitments.
Despite the influx of quality at the other end, the Power competed and had chances to snatch slight leads by the end of each quarter.
However, "red-time" was the killer as the Dragons kicked six relatively easy goals against the general run of play with only minutes to go each time.
After a tightly contested opening stanza the Power used the quick, long and direct formula through Brad Olsson, and Sam Skinner marked strongly and goaled.
Hard work by Josh Patullo resulted in a vital goal to Declan Keilty and with a few minutes in the term the Power was well in control.
However a late Dragons major reduced the Power lead to seven points, despite Gippsland entering the forward 50 an extra five times.
After wasting a chance to kick the first goal of the term, the Power allowed the Dragons to kick two simple goals of their own.
The Power responded through Keilty and Gavin Low, who combined to create a goal that put them back in the game.
Once again, late in the quarter, the Dragons broke free and scored two timely goals to go into the long break two goals ahead.
The third term opened with a defensive "howler" to gift the Dragons another goal.
Creating opportunities to get back into the game, the Power missed too many to mount a challenge.
It took an Alex Carr 'special' from the boundary, just inside the forward 50 to break the trend and inspire the side, and Jordan Cunico added an important goal soon after.
With all the field position, the Power failed to capitalise and the Dragons skipped out to a 23-point lead at the final change.
In the opening minutes of the last quarter Cunico kicked a monster major from outside 50 after some excellent vision from Nash Holmes.
While the Power won many battles across the ground, the war was ultimately lost 6.12 (48) to 12.11 (83).
Alex Carr and Nash Holmes led the way with more than 50 possessions between them and some 25 crunching tackles.
The Power's final TAC Cup game of the season is against the Western Jets at Morwell on Sunday.
While the Power has fallen short of its recent success this year, some 11 players are eligible to take the field again in 2015.
The club also looks set to dominate TAC Cup key statistics, such as tackles and contested possessions with Nash Holmes, Josh Dunkley, Sam Skinner, Connor Ambler, Corey Stockdale, Todd Beck and Ben Dessent all in the hunt.