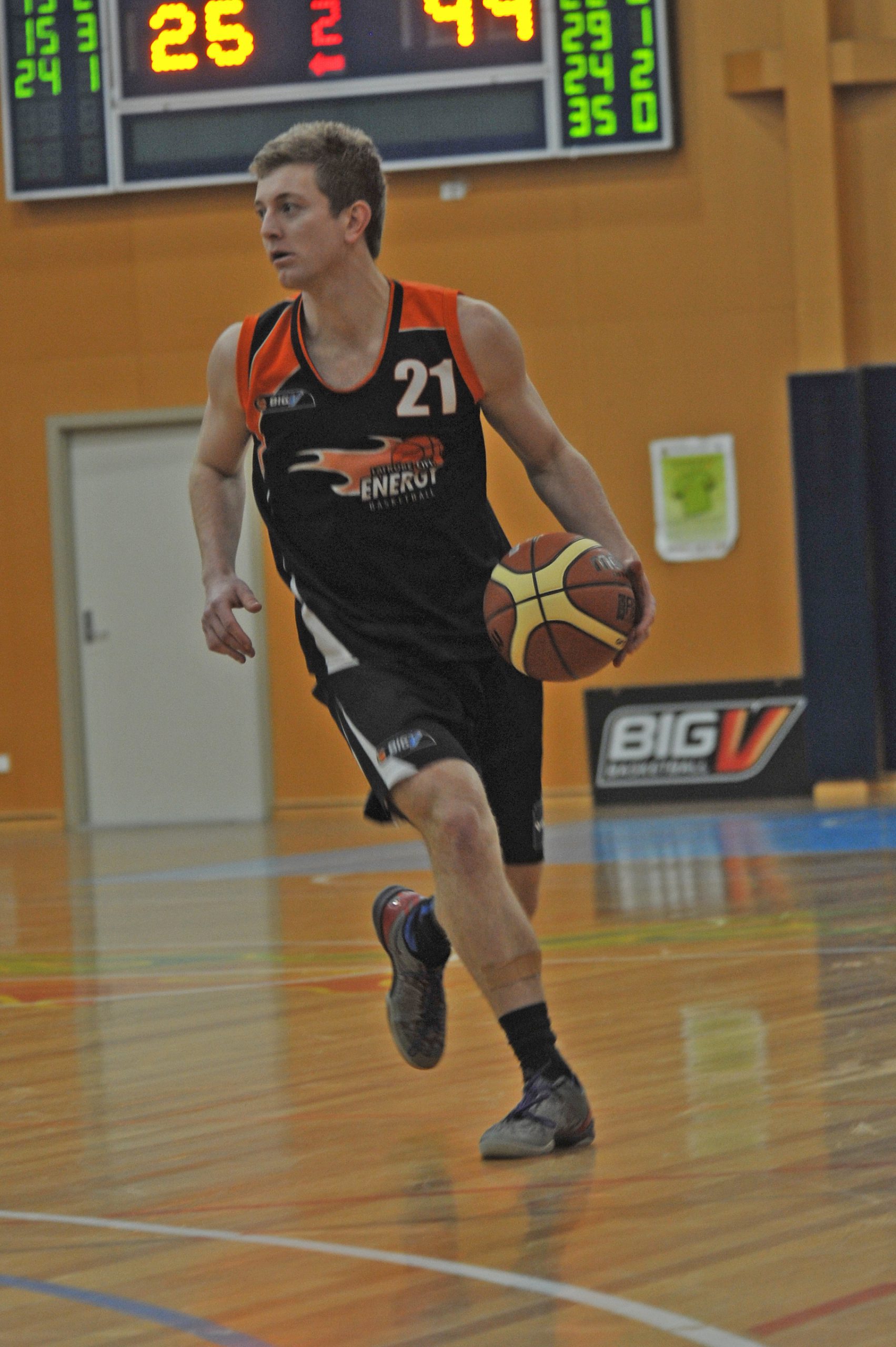 BASKETBALL
BIGV
By SAMUEL DARROCH
LATROBE City Energy is one win away from a breakout BigV division one title after a final quarter shutout secured game one of the grand final series away to Southern Peninsula Sharks, 71-61 on Saturday night.
Energy went to the main break one point up, after rallying back from an early deficit, but went off the boil in the third, shooting at 13.6 per cent to fall behind by eight at the last change.
However, the final quarter was one-way traffic as Energy strangled the life out of the home team, which was restricted to just four points for the term.
With Billy Hughes on fire, hitting 18 points at 87.5 per cent – including four of five three-pointers – for the night, Energy racked up 22 points in the last to win by 10.
Hughes' effort was all the more impressive given a rolled ankle in training had him in doubt to take the court at all, and limited his minutes.
Energy coach Les Stothard said the final term endeavour was the best he had seen this year.
"The guys responded so well defensively, we turned it up to a level that we probably hadn't played at all season," coach Les Stothard said.
"It was good that we could do that… especially seeing as though we'd been behind for a (total) of 20 seconds in the first two final games combined."
Stothard said limiting quality opposition to just two baskets was almost unprecedented for the side.
"I think there was a couple of times this year (where) we kept teams to eight or nine which is a remarkable effort, but it was such a good defensive effort, we just didn't allow them to get anything easy," he said.
"Even a couple of times we turned the ball over and it looked like they would get a fast break, we just worked harder back and contested."
United States import Ashton Pitts led the scoring for the visitor, notching a double-double 19 points and 15 rebounds for the night.
Jordan Canovan had some radar issues but still chimed in with a crucial 15-point haul and nine rebounds, while Vashon Weaver and Simon Vannapraseuth came to the fore in the fourth.
Energy now has a potential two home games to seal the series this weekend, needing to win just once in Traralgon to claim the premiership.
Stothard said confidence in the camp was high heading into the deciding weekend.
"We are confident, they threw a lot at us on the weekend and certainly gave it their best shot and we've still got some room to improve," he said.
"To get that win on the road after being down almost double figures at three-quarter-time, to then come home, is going to give us a lot of confidence to try and clinch the series on Saturday night.
"There's been no (Energy) men's team actually ever win a grand final series, so as much as we want to do it for us and each other, we want to do it for the region as well and give them something to cheer about."
Game two tips off at 7pm on Saturday night at Traralgon Basketball Stadium, with game three at 1pm on Sunday if required.
The only change to the lineup will be the inclusion of Jack White, returning from national duties at the under 17 world championships.
While the BigV Energy women fell short of the grand final, two of the team's number featured in the statistical award categories for the league.
Lindsay Horbatuck won the rebounding award at 21.1 per game, while Tanarly Hood received the 'golden hands' award at 3.5 per game, which is calculated by assists plus steals minus turnovers.