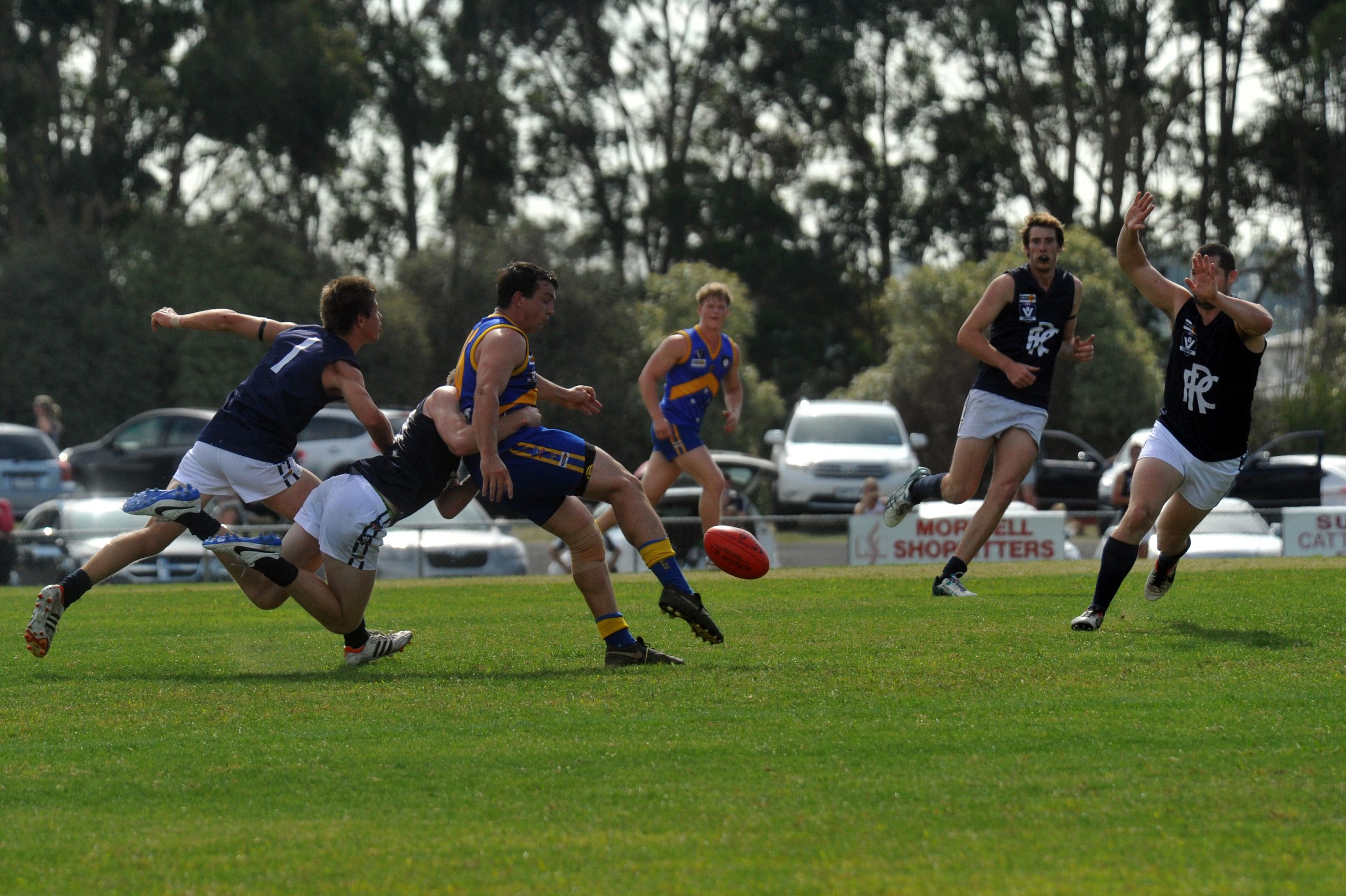 FOOTBALL
NORTH GIPPSLAND FNL
Churchill v Rosedale (Qualifying final)
SET to embark on its first finals campaign under coach Allan Chandler, Churchill faces Rosedale in the first week of North Gippsland playoffs for the second year running in Saturday's qualifying final.
The Cougars were bundled out of contention by Rosedale in the 2013 elimination clash, but with Chandler in charge Churchill has all but rediscovered the form that saw the club contest three straight grand finals in the mid-2000s.
Employing a fast and furious style, the Cougars have plenty of firepower in Brad Knowles (47) and Hamish Towns (42), who both sit in the top 10 league goal scorers, along with a dozen other scoring options.
Saturday marks Rosedale's fourth finals match in two seasons under coach Nick Leechino, who knows how tough Churchill will be.
"It is a big game, it has been a long time between round one and when we played one another second time around at the mid way mark of the season, a lot has changed for both sides," Leechino said.
"They got the jump on us second time around, and were a formidable opponent who played very well. We are under no illusions that we will need to be at our best to match them."
Confident his side is regaining form, Leechino will reintroduce some "good cattle" to the lineup after an injury-riddled season.
"We have never played the same side more than two weeks in a row, so it is hard to gauge how much we have improved compared to Churchill who have been scoring enormously high and been on song, however have had the benefit of minimal change," he said.
"Despite giving up a six-goal lead (last week), to have won by three goals and to have hit some form at the right time of year was key in the lead up to meeting Churchill, who we all know are an in-form side."
The ledger stands at one-all this year, and most pundits would heavily back Churchill to continue its solid form and topple Rosedale.
However finals football is a different caper and past results will account for little when the sides run out.
"It's a 50/50 ball game, the season starts again, we have 120 minutes of footy to focus on and we are confident that we can go with them," Leechino said.
The Blues' back six, led by Jed Hickey, will face one of their toughest assignments against the free-scoring Cougars.
"We have an experienced backline that if we get the match ups right early we can place pressure on their forwards, but it is the midfield that I will be looking to, to carry the load and stop their entry into the forward 50," Leechino said.
Sale City v Woodside (Elimination final)
SALE CITY and Woodside will meet in the knock out elimination final after the Wildcats strung together five wins in their last six matches to earn a place in the five.
Combining miserly defence with high scoring, the Wildcats have momentum at the right time of year.
"It is great to be back playing finals, the boys are really looking forward to it," coach Chris Pettitt said.
While the Wildcats' record over the past two months is hard to look past, Pettitt knows his unit is up against some of the league's top players.
"Sale City is as good as anyone on their day and we understand that we will go into the match with the status of underdogs," he said.
"Their top five or six players would be some of the best in the league, however in saying that we are really looking forward to the challenge and if we can bring our A game then we should be able to take it right up to them."
Like Woodside, the Dogs make a return to finals after sitting out last season on the sidelines.
New coach Hayden Burgiel made finals his aim at the start of the year, before reassessing his goal at the midway mark of the season with a top three finish in sight.
With unexpected losses to Gormandale and Yarram shattering this prospect, Burgiel will look to regroup with his first string lineup.
"We were at full strength last week, and hope that we can again field a strong squad on Sunday depending on injuries and results at the tribunal this week," he said.
"We played pretty well against Rosedale. If you look at our stats we had seven more inside 50s, we were even in the clearances but when we went forward we weren't as effective in hitting the targets.
"I will be looking to the senior guys to take charge early on, get their hands on it early and guide the younger guys; the younger guys are pumped, but we will need to make sure that they focus on the end game and settle early."
Despite the hype around the Dogs' season, Burgiel is taking things "one game at a time".