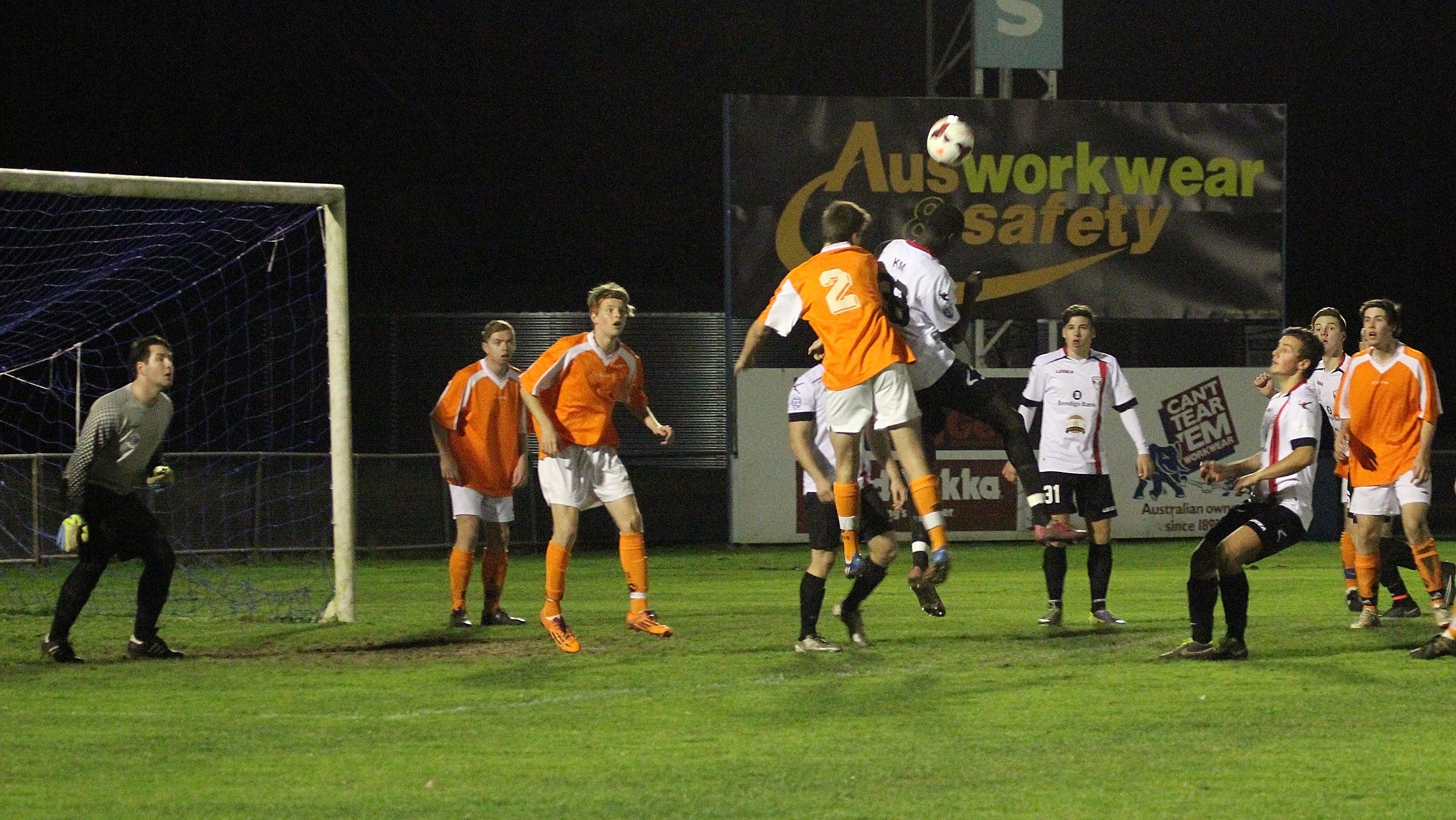 SOCCER
By SAMUEL DARROCH
TWO local players have advanced to the second stage of Melbourne City youth trials following a recent practice match between Gippsland and Dandenong Thunder at Latrobe City Stadium.
Sale United captain Ash Ross and Traralgon local Baley Row, who plays for National Premier League side Box Hill, were invited to the next phase of City trials, which was held on Tuesday in Melbourne.
City youth coach Joe Palatsides said the midfield pair was identified for their technical ability and versatility.
"Those two boys look quite good technically, then talking to the coaching staff confirmed as much… they play midfield so being in that position as well there's a range of positions we could use them in… it gives you a few more options," he said.
"The way Melbourne City wants to play (is) high possession, high tempo type of game and to do that you have to be good technically.
"That's where we start, then we look at other attributes, which could be their pace, decision making, stamina, physical strength and a range of different things depending on the position of the player."
Also in their favour was their age, with potentially several years in the selection pipeline system to hone their skills and strive for future selection.
"They're two kids that will be in the system for two or three years so we can really track their progress and see how they develop," Palatsides said.
The trial marked the second year City has scoured regional Victoria for talent, and Palatsides said it was a trend the club would continue in future. He said the jump in standard had been monumental over the past two to three years, citing the influence of zone development officer Mark Cassar and Gippsland coaches as key.
"I can see the structures have changed in Gippsland too and that's been a credit to Mark and all the coaches down there that have put the time and effort into establishing a better structure," he said.
"It will definitely be an ongoing commitment to the Gippsland area, because we see Gippsland as an untapped source of young talent, so we want to try and explore that as much as we can."
Trials will continue until a squad of about 24 is chosen.