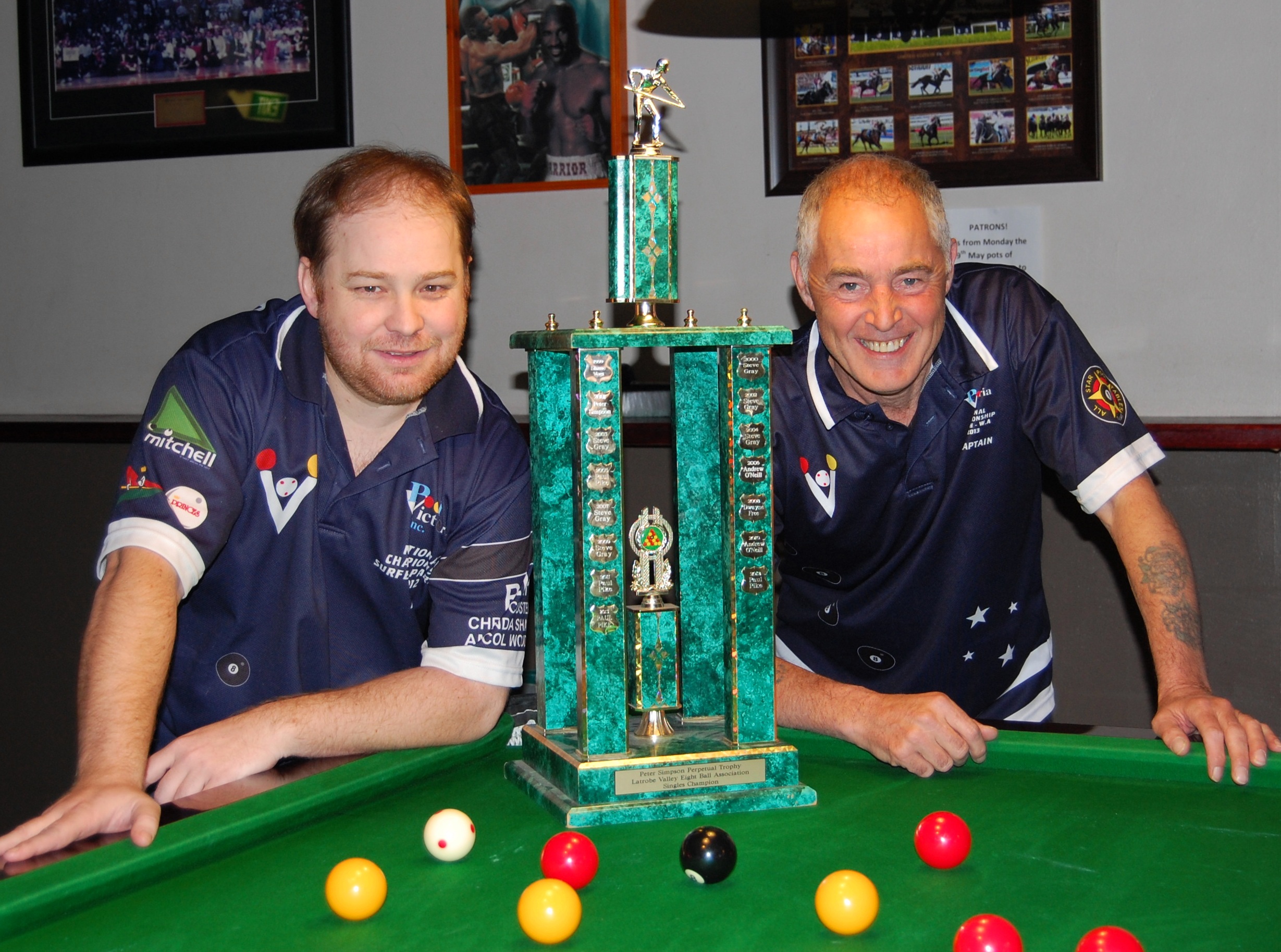 EIGHT BALL
PLUCKY newcomer Chris Webster almost stole the show at the Latrobe Valley Eight Ball Association open singles championship on Sunday, pushing eventual winner Steve Gray to the precipice at Turks Bar, Traralgon.
After three hours of play, 32 was whittled down to four, with Webster poised to upset World Masters runner-up Gray, up 2-0 in the best of seven series.
However, Gray turned the tide to level at three-frames each and, although being a shot away from a shock loss, showed true class to advance to the grand final 4-3.
Perennial powerhouse Paul Pike, aiming for four consecutive LVEBA open titles, accounted for Ash Vogt 4-3 in the other semi-final to set up a clash of the titans in the final round.
Gray was at his efficient best in the decider, running away with the series 5-2 to claim the trophy.
The field of 32 was decided in a qualifying round last Tuesday, which some 70 players attended.
For more information about Latrobe Valley Eight Ball phone Allan Greenwood on 0411 604 704.