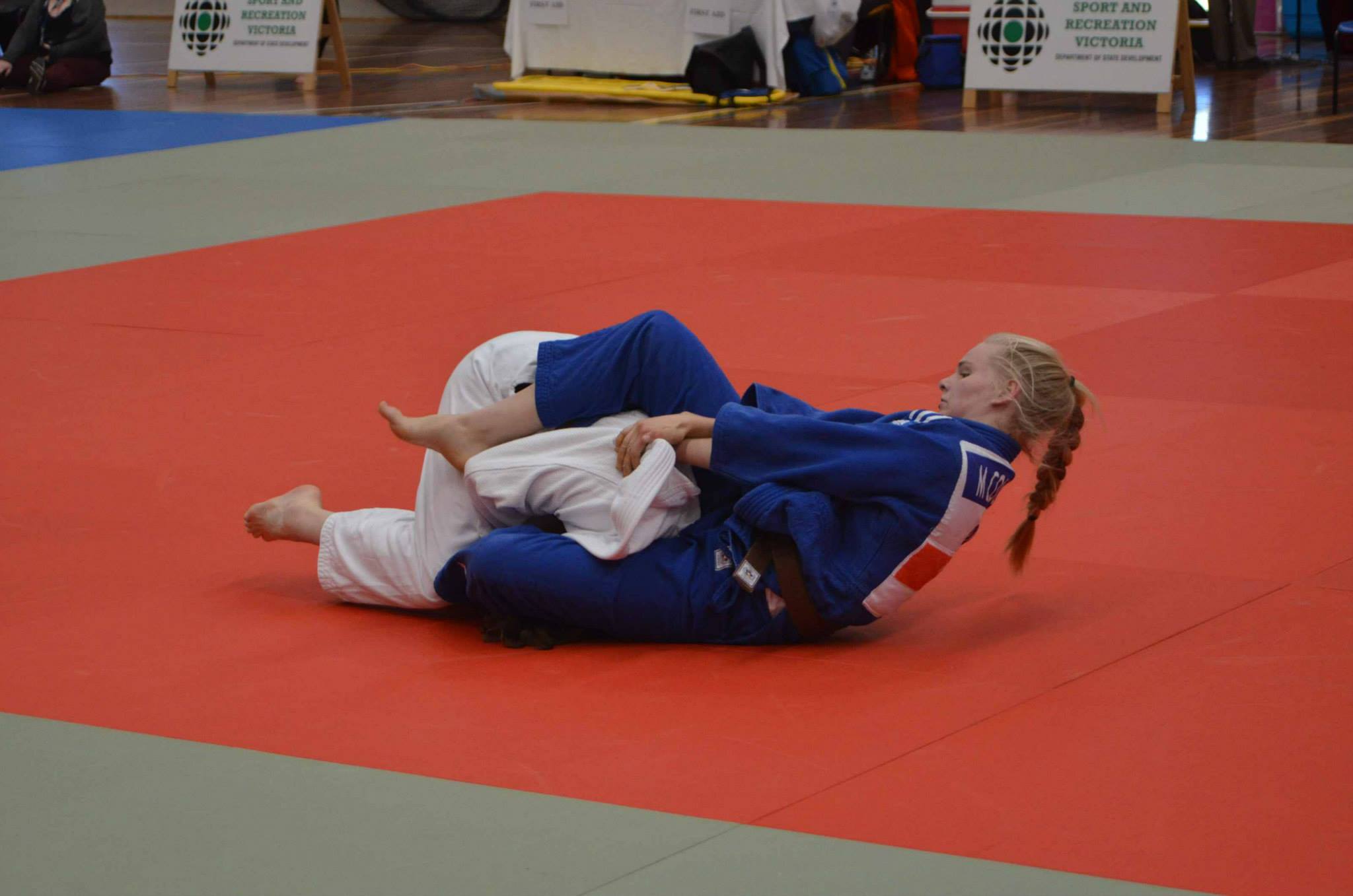 JUDO
AOIFE Coughlan overcame Commonwealth Games representative Catherine Arscott for the first time to claim a maiden senior national judo title recently in Wollongong.
The dual Gippstar winner edged through to the women's 70 kilogram senior final bout after a marathon semi-final, which ended in a golden score Ippon-throw victory for the Traralgon Judo Club member.
The final also went to golden score, replicating the corresponding bout at the 2013 open, but this time the result went Aoife's way.
Aoife backed up to claim the 70kg junior title in her return to competition after a break earlier this year.
Sister Maeve Coughlan also achieved a near flawless weekend competing in the cadet, junior and senior 63 kilogram divisions, bringing home a medal of each colour.
The current world number two junior has enjoyed a great run of recent success, including gold and silver medal efforts at the International Judo Federation World Ranking List competitions in Hong Kong and Macau.
TJC was well represented at the championships, with eight Judoka – from under 12 to masters – joining a 90-strong Victorian team.
Zach Nabulsi and Noah Nightingale both reached finals in their respective divisions to come away with silver medals, while Aaron Nabulsi managed bronze in the under 55kg division.
In his final year competing in the senior boys division, Jordan Nabulsi secured his third national title, despite giving away several kilos to his Northern Territory opponent Joshua Fong.
Axel Nightingale also fought well in his first national event.
With a shoulder injury ruling him out of the Commonwealth Games team, Eoin Coughlan acted as an assistant manager for the team.
Eoin, however, returned to competition at the Southern Cross Open this month after a shoulder reconstruction to claim the 81kg division and resurrect his bid for an Olympic berth in Rio.