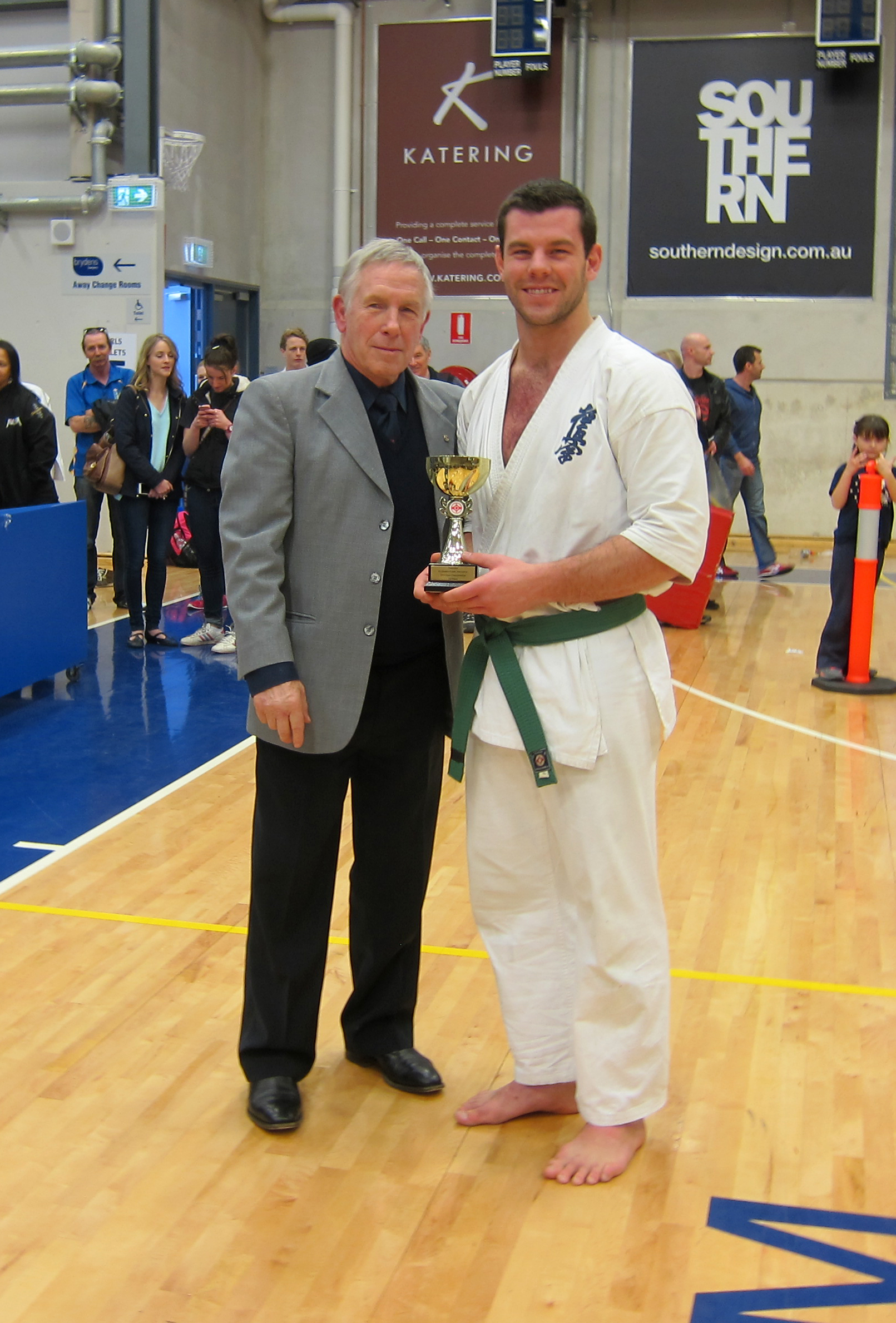 KARATE
A 12-month layoff proved merely a speedbump for Traralgon Budokan, Kyokushin fighter Terrance English, who took out the Australian Heavyweight full contact title this month in Sydney.
Returning from knee surgery to the scene of his 2012 national crown, English fought a "brilliant strategic fight" to win the final, which impressed even the most experienced fighters in attendance.
Kyokushin branch chief and seventh dan black belt Gary Viccars said it was one of the finest bouts he had ever witnessed.
"It was the best tactical fight I have ever seen," Viccars said.
"He fought an experienced Shin Kyokushin black belt and he took him to the cleaners.
"This guy had an attitude but it did not faze Terry and when he got angry he hit him with some of the best shots you would see anywhere."
English was one of nine Traralgon Bodokan fighters competing at the AKKA Kyokushin Karate Nationals.
Aaron Nabulsi also claimed gold, defending the 12 years boy's crown with five unanimous victories, besting a field of 40. Elaina Domagala proved a surprise package in the non-contact division, earning the tag of "giant killer" from Viccars.
The seven year-old blitzed through her preliminary bouts convincingly, before a narrow split decision loss in the final. Traralgon also entered Jordan Nabulsi, who reached the third round before bowing out, while Zach Nabulsi, Johnny Kavadias and Athena Kavadias gave strong accounts.
Traralgon Kyokushin Dojo newcomer Jai Rowson made everyone take notice by winning three bouts to take the national title.
"(It was) an amazing performance to win the champions trophy over much higher graded opponents. He is one to watch in the future," Viccars said.
Sherriden Trevena also fought at the event.