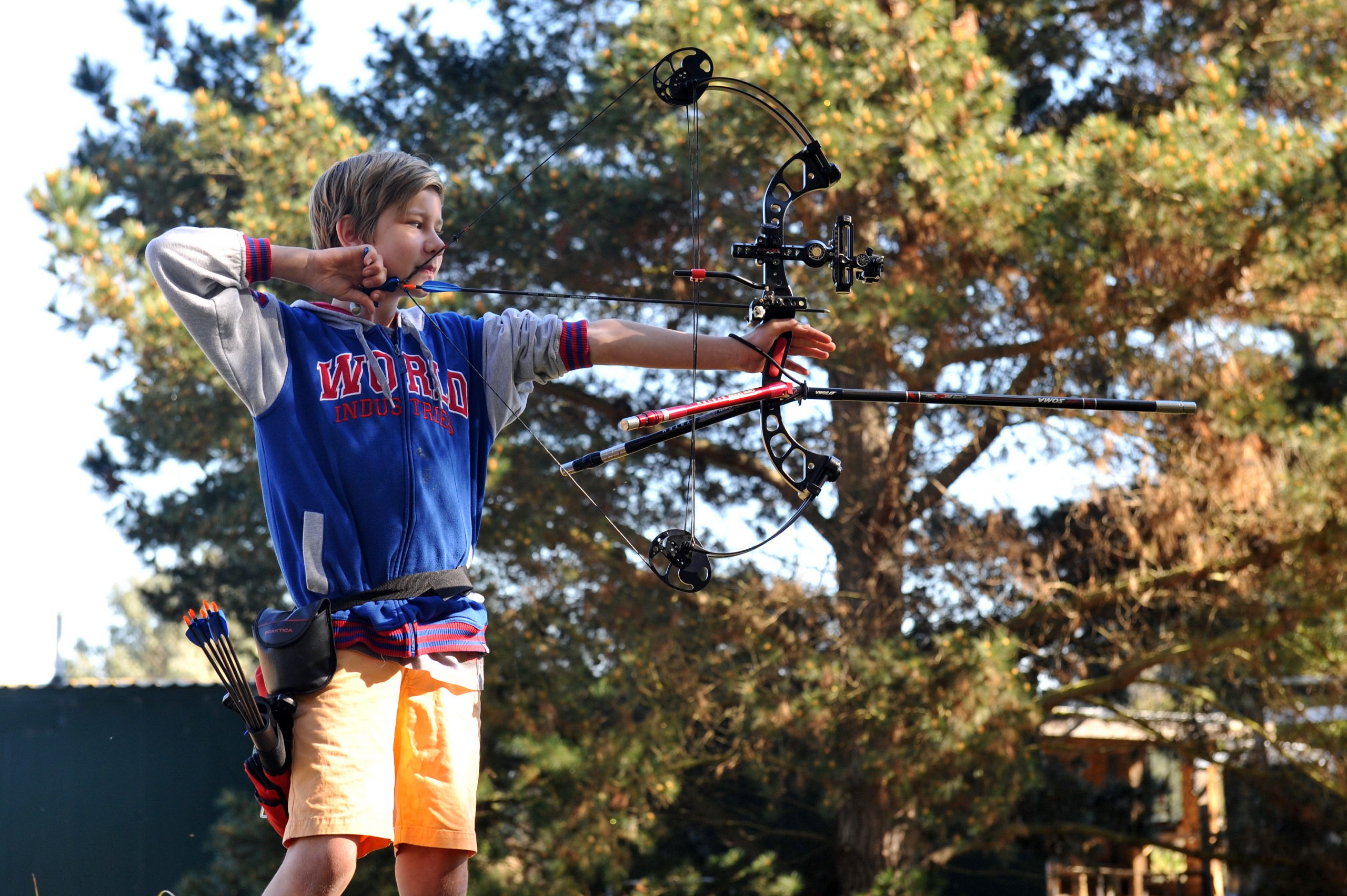 ARCHERY
By SAMUEL DARROCH
TWIN City Archery Club's budding female fraternity continued its rapid rise at the weekend in a two-day 3D Australian Archery Association field shoot in Morwell.
The event saw archers from across Victoria converge on TCAC to contest an outdoor shoot, aiming to strike three-dimensional animal targets with pinpoint precision from up to 45 metres.
New TCAC members Emily Robins, Danielle Soppe and Christina Hamilton have less than 12 months' experience each, yet all placed in their respective events.
Robins took out the female bowhunter release, while Soppe managed a runner-up finish in the bowhunter open to Hamilton.
"All of them are well under a year of doing archery and they all placed, and all had really good scores," club spokeswoman Tammy Richards said.
"The natural ability is frightening… they're definitely ones to watch."
Junior shooters Shaylen Lowe and Alex Richards were also on target, racking up better scores than some of their senior counterparts on a difficult course.
RESULTS
Male bowhunter open: 1st Dale Walton, 2nd Peter Bennett, 3rd Alec Potts.
Female bowhunter open: 1st Kristina Hamilton, 2nd Danielle Soppe.
Male bowhunter release: 1st Matthew Dick.
Female bowhunter release: 1st Emily Robins, 2nd Tammy Richards.
Recurve un-aided: 1st Stephen Reeve, 2nd Neil Morris.
Traditional longbow: 1st Bill Van Oosten, 2nd Glenn Keogh, 3rd Jaqui Howson.
Male seniors: 1st Cordell, 2nd Brett Carn, 3rd Merv Grinstead.
Australian hunter class: 1st Paul Eagle.
Youth male release: 1st Devon Borrett.
Youth female: 1st Rose Morris.
Youth Un-aided: 1st Bridget Morris.
Cub aided: 1st Drew Orton, 2nd Jackson Reeve, 3rd Jordan Soppe.
Cub junior: 1st Shaylen Lowe, 2nd Alex Richards