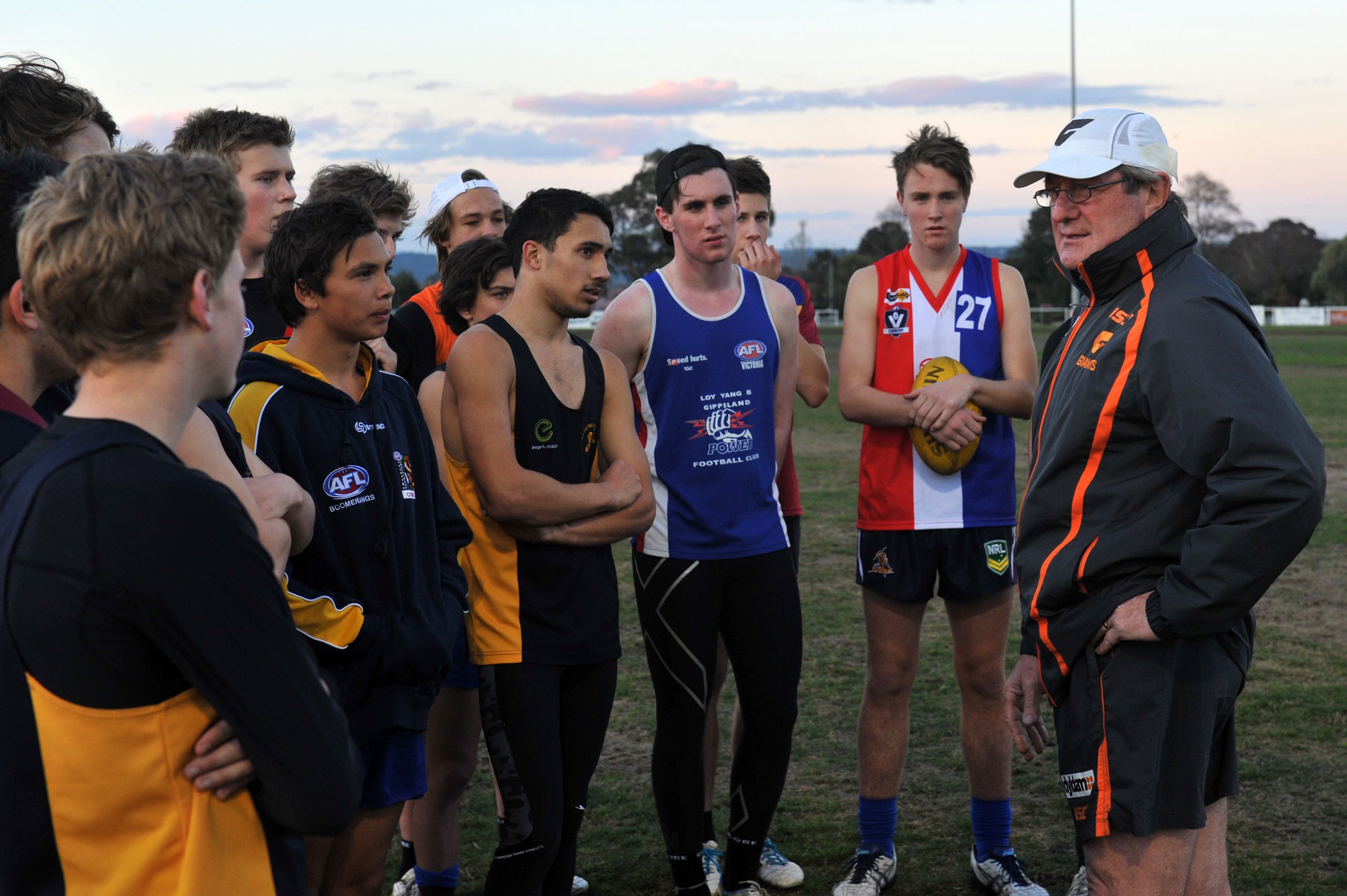 FOOTBALL
GIPPSLAND LEAGUE
MOE number one ticket holder and legendary AFL coach Kevin Sheedy held a masterclass for the club last week at Ted Summerton Reserve.
Sheedy took under 16 training, as the fourths minor premier prepares for its finals assault, chimed in with the seniors and held a question and answer at team selection after a speech.
Senior coach Adrian Burgiel said it was encouraging to hear the AFL premiership winner reinforce his own key concepts.
"He worked really well with the boys, we got a big crowd there and it was really good," Burgiel said.
"It worked out well for me, the stuff I'd sort of been preaching to the boys all year about their skills and how important they are to hit targets, and the cost of turnovers, he brought up the same sort of thing which I was really happy about.
"He had a chat to the boys about, you know it's hard enough to get the ball and win the ball, but actually when you get the opportunity to have the ball in your hands to use it well."
Moe came within two points of an upset against Bairnsdale following Sheedy's session, and finished eighth on the ladder with four wins this year.
Burgiel indicated he would likely return as coach again next season, and said he had seen encouraging signs throughout the year.
"I knew it was going to be a tough gig when I took the job on… but the guys have improved out of sight," he said.
"We've got some good young kids coming through… so the junior structure has come along which is really good."