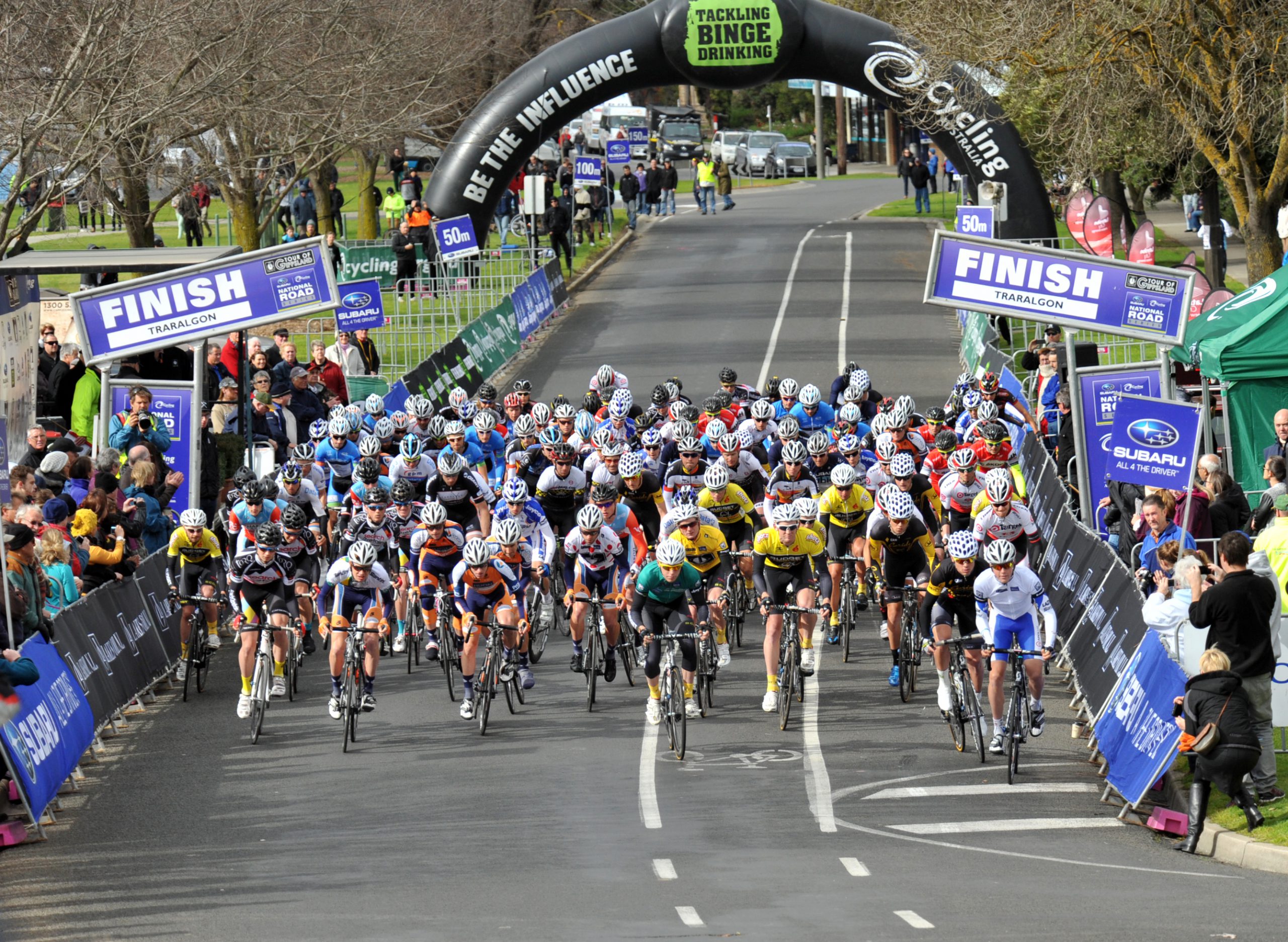 CYCLING
BY samuel darroch
THE Tour of Gippsland will return to Traralgon for its final stage criterium on Sunday, following the successful debut of the Kay Street circuit last year.
The Cycling Australia National Road Series event, which begins on Wednesday with the first Warragul stage since 2011, also takes in Leongatha, Yinnar, Sale, Port Albert, Paynesville and Metung en route to the Latrobe Valley finale.
Last year the Gippsland odyssey was determined by a single second, and organisers are expecting another close one with points leaders Avanti Racing Team and Team Budget Forklifts set to duke it out for NRS ranking points over seven stages.
Cycling Australia logistics manager Karin Jones said finishing in a central location was ideal for both riders and spectators.
"We believe it is a great way to finish a big week of the tour in a nice location. It's showcasing a big region to a wider audience," she said.
"To finish a day in a major town, which can attract a lot more people and spectators, because the criterium is a spectacular race to watch, is much more beneficial to the event."
The Traralgon stage is a 45 kilometre distance, with 30 laps of a 1.5km circuit, with a challenging climb right off the bat.
Jones said the feedback from last year indicated the circuit was a gruelling way to finish the five-day tour, which was part of its appeal.
"That's what the tour is about… making sure the best rider is awarded the winner at the end of the day, you don't want just an easy roll around the block to determine a winner," she said.
Brenton Jones currently leads the series from Avanti teammate Joseph Cooper, but Budget Forklifts' Jesse Kerrison and Timothy Roe are in hot pursuit.
With crucial points up for grabs in both the team and individual standings, the tour of Gippsland will be a pivotal cog in the NRS.
The Kay Street criterium will begin at 1pm and run for just over an hour.
For more information visit nationalroadseries.subaru.com.au