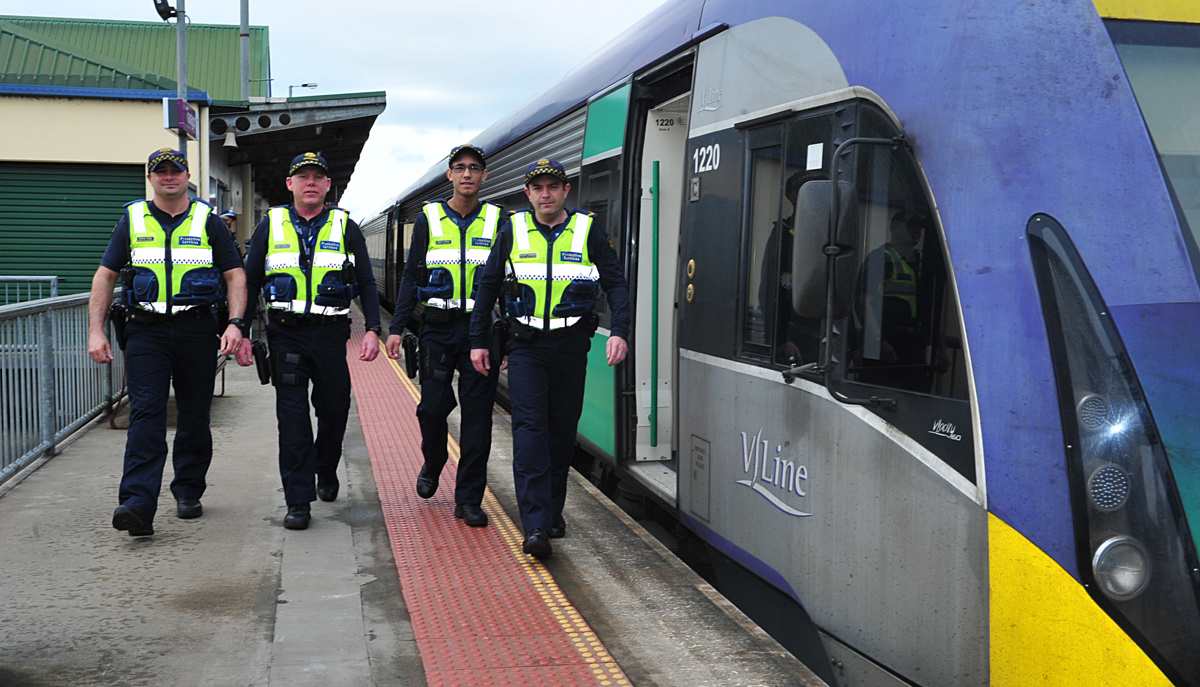 Protective service officers hit the Traralgon Railway Station platform on Monday, ahead of their first shift on Tuesday night.
They will patrol the platform, car parks and surrounding area from 6pm until the last train each night, and work in shifts of two.
Traralgon is the last of Victoria's designated regional centres to receive PSOs after officers were assigned to stations in Bendigo, Ballarat and Geelong in May.
Pictured are PSOs Shane Dole, David Fenwick, David Adele and Darren Snowden.
The Express' Facebook followers' reaction to news that protective service officers were deployed at Traralgon Train Station on Tuesday.

Matthew Muscat No coincidence that there's an election in November. Why wasn't there PSOs in the Valley a year ago or even 6 months? Too late Napthine.
David Rushton Sad it's come to that, that we need this… Anyone would think we were in the city. Very disappointing.
Alyssa Hill Traralgon is where all the clubs are so Traralgon needs it most, but I reckon Morwell and Moe should eventually get them too.
Deb Williams Well done – The PSOs in Melbourne make me feel much safer when waiting on stations (especially at night).
John Ernst But they are not allowed on the trains! Maybe you might like to ask why? So a crook can jump on the train and the PSO can do nothing about it.
Alison Shea Would be nice for the early morning trains too!