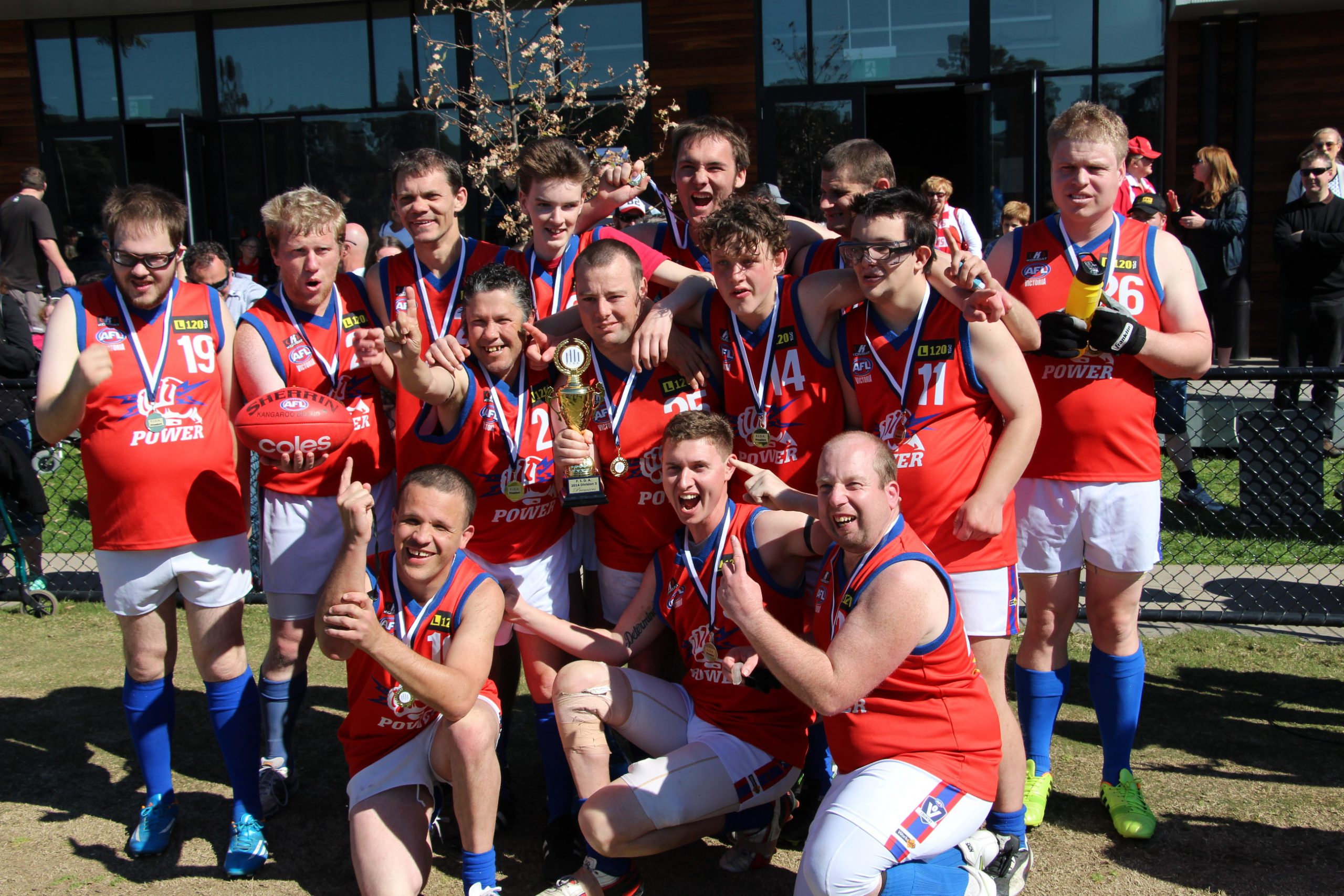 FOOTBALL
AFTER more than a decade playing in the Football Integration Development Association league, Gippsland Power's All Abilities Football side broke the drought to win a maiden premiership.
The Gippsland team has suffered some lean seasons in recent history, not winning a game and suffering numerous 10-20 goal defeats in the 2012 and 2013 campaigns.
In 2014 however, the team showed that by sticking together and training hard under coach Peter Keily, great things can happen.The minor premier Power faced off against second place finisher North Footscray in the decider on Sunday.
In a hotly contested match, the Power flew out of the blocks, kicking two goals in the opening five minutes.
The tempo settled and North Footscray missed a few opportunities, which allowed Gippsland to capitalise and take a four goal lead into the first break. The wind started to strengthen in the second quarter giving North the advantage.
The Scorpions closed the gap early to put the pressure on the Power. Gippsland regrouped with the midfield of Michael Scholz, Sam Horner, Jaime Brewington and Kalvin Waters sparking into action.
Some hard running through the lines allowed the Power's key forwards, Steven Scholz and Dave Bowen, to capitalise and maintain a four goal lead at the main break.
The Power piled on four-goals-to-nil in a dominant third quarter to set the match up.
The Power's defence of Paddy Maurice, Matt Keily and captain Andy Layton withstood huge pressure in the fourth quarter, as North Footscray came out hard with the wind and booted four quick majors to put the match on a knife's edge.
However, a steadying goal by Matt Cartwright, followed by the match winner by Horner, sealed it for Gippsland to take out the FIDA division three premiership 11.9 (75) to 5.7 (37). For more information about inclusive and accessible sport in Gippsland please contact Daniel Poynton, GippSport Access for All Abilities Program Manager on 5674 6004 or 5135 8335.