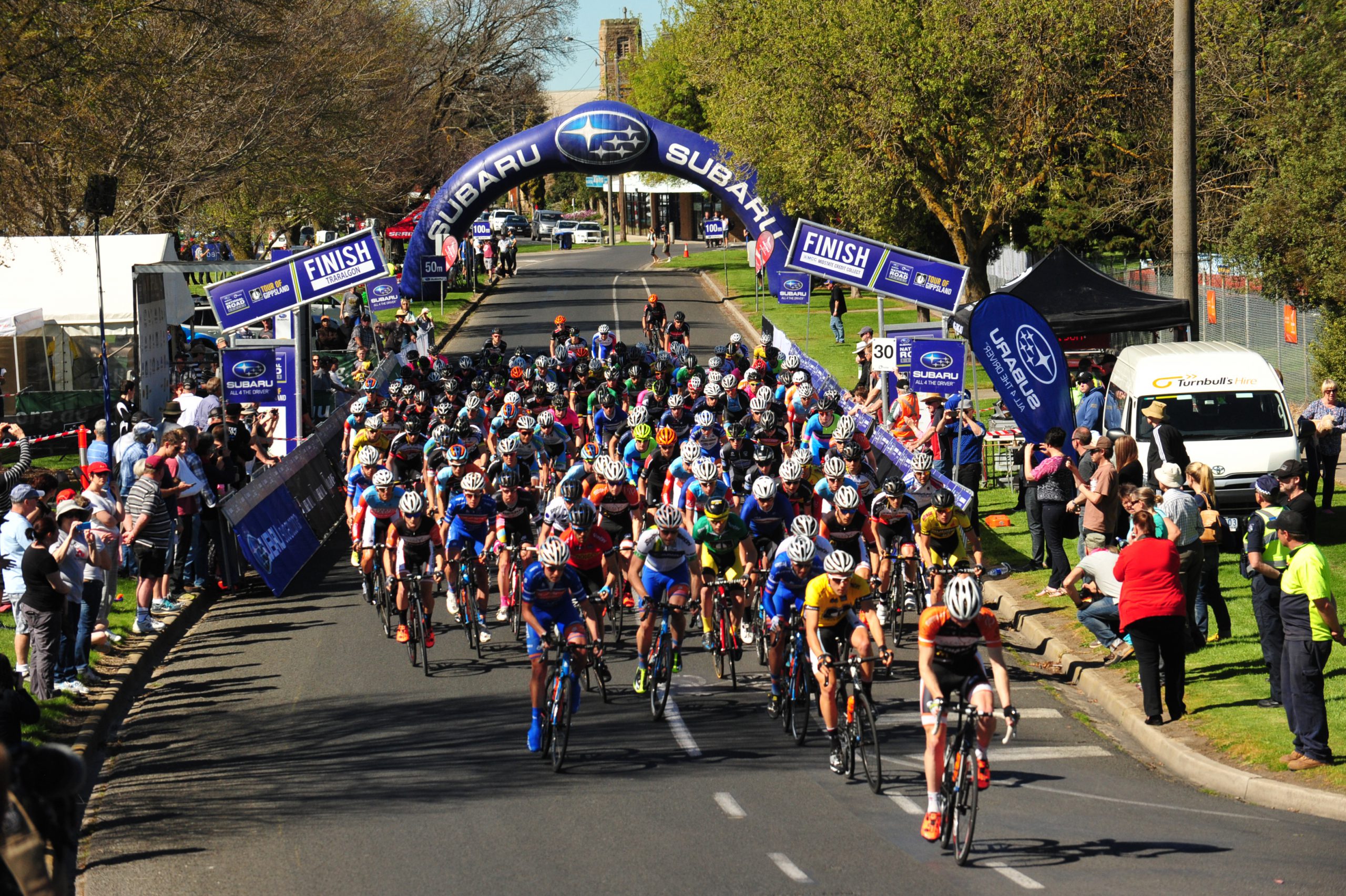 CYCLING
TOUR OF GIPPSLAND
By samuel darroch
COMMONWEALTH Games gold medallist Alex Edmondson solidified his standing as king of the Kay Street criterium, winning the Tour of Gippsland final stage for the second consecutive year yesterday in Traralgon.
Edmondson snuck home in a photo finish ahead of Patrick Bevin, in a breakaway group of seven which carried Tim Roe to the Tour of Gippsland title in the general classification.
After conquering the criterium in 2013, Edmondson said his one hour, three minute and 16 second ride was much more taxing this time around.
"To win here last year then to come out here (again) I was really motivated after crashing yesterday, I went to bed last night wishing and thinking about winning here and to be able to do that for the team and myself is just unbelievable," he said.
"It's a hard circuit and today was bloody hard, with the hill it suits me down to a tee, I need it for a hard race and I think I was struggling a fair bit up (it) every lap so it was one of those ones, just dig deep and get to the finish.
"Last year I had more form behind me… we had a big leadout for the team and it was a bunch finish. To come away here in the breakaway I didn't have as much form so I had to do all the small things and save as much energy as possible."
A frenetic pace had riders falling off the back from the start, and the first break came after 13 of 30 laps, when Dan Nelson, Kristian Juel and Myron Simpson skipped away.
Once they were reeled back it was left to Edmondson, who suffered early gear troubles, to break away in a group of three.
When series threat Tim Roe pulled away from the peloton solo to heroically breach the gap on lap 22, it was left to him to set the pace for the remainder of the race, needing to make up several seconds to take the yellow jersey.
The lead bunch did just that, with Roe running in fifth to take the series out and settle an old score with the Tour of Gippsland.
"I've got a bit of a history with Gippsland because in 2008 I actually lost the lead in this tour; I started with a 20 second advantage and lost in the final day, so to actually get the lead back today was awesome and a big relief," he said.
Warragul's Brenton Jones maintained the overall National Road Series lead following the Tour.