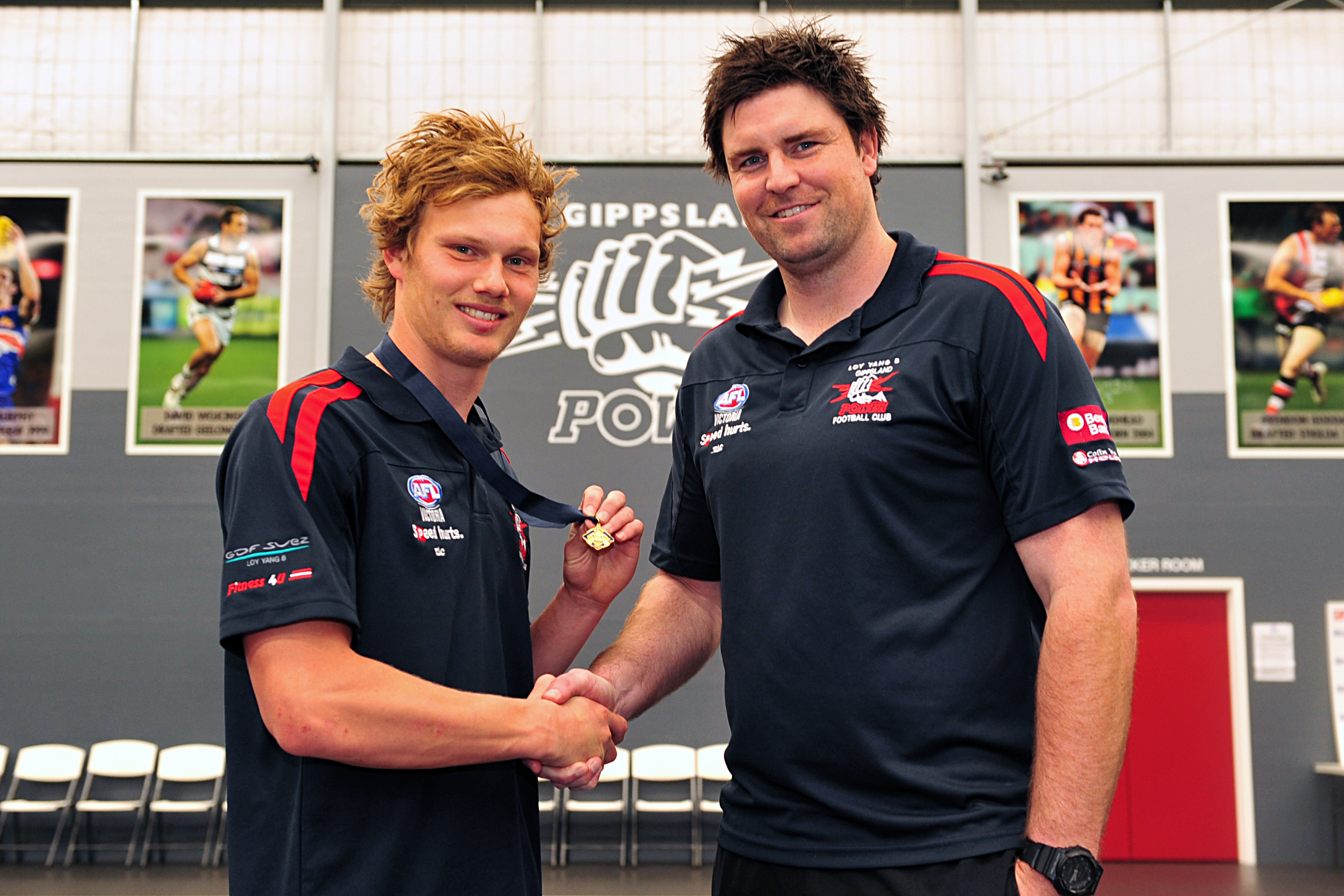 RELATED COVERAGE: Reliable Carr gets home
It came as no surprise to Gippsland Power coach Leigh Brown when Alex Carr was named 2014 Morrish medalist.
Brown (pictured) labeled the rugged midfielder as "a competitive beast" and praised the 19 year-old's endeavour for Power this year.
"I think he's grown as a player and leader at our footy club," Brown said.
"I challenged him to bring a bit more handball to his game and I think that added to his game this year.
"He's a really powerful kick and can break the lines open, it can be a real weapon for him, but it's all set up with his contested footy, if he's not the best clearance player in the comp I don't know who is."
The first year coach believes Carr evolved as a leader in the absence of Power's Victoria Country contingent, and went from strength to strength in the latter half of the year.
"He's important, he's vocal out on the field, gives a lot of direction. He's made a massive move in his development and leadership over 12 months, he was pretty quiet when I met him at Maffra," he said.
"When the game's in the balance he wants to put himself in a spot to be the one who makes an impact."