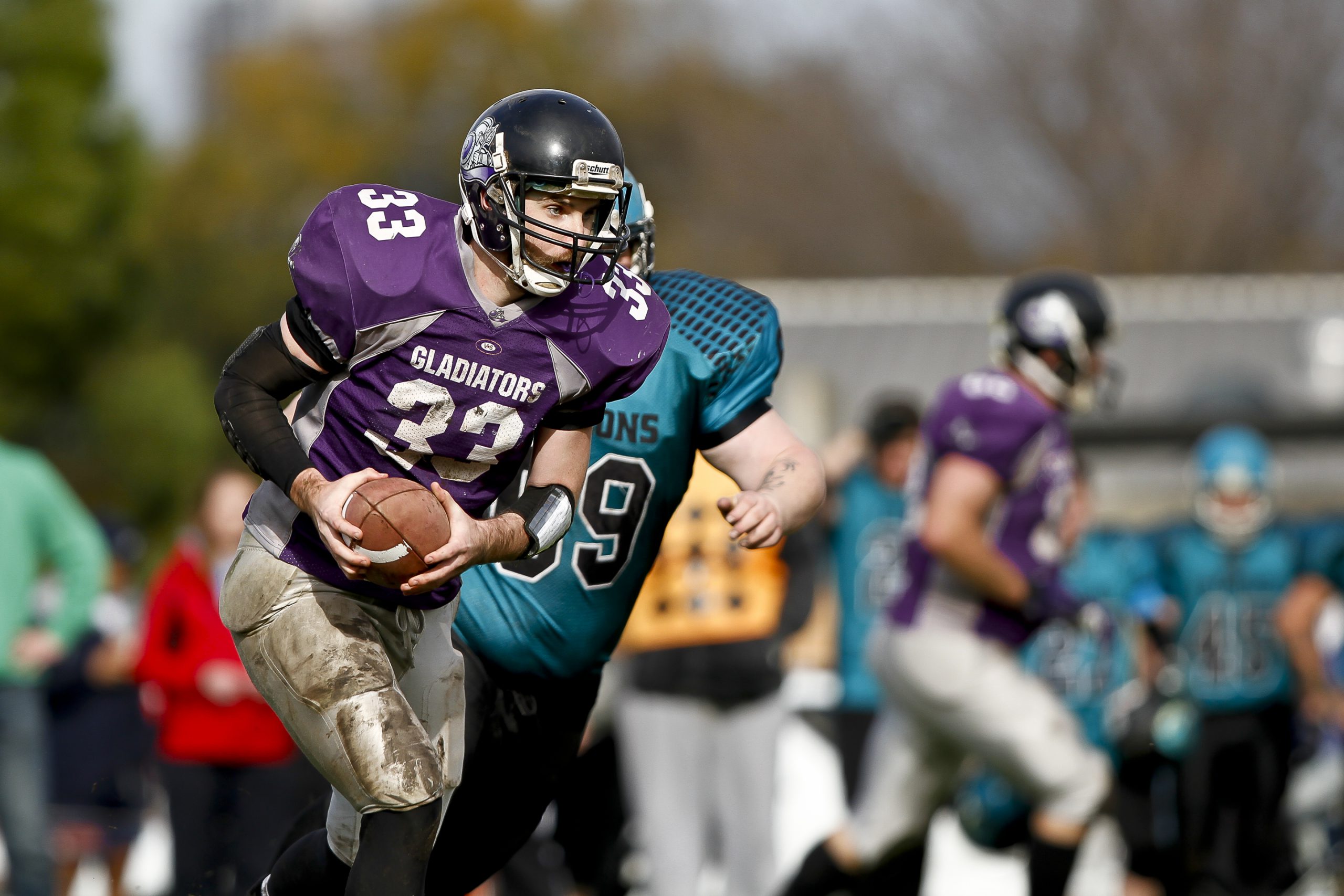 GRID IRON
THE Gippsland Gladiators won a breakthrough Gridiron Victoria division two flag on the final weekend in August, taking out the grand final over Ballarat Falcons in Bendigo to lift the premiership trophy.
It was the Gladiators' second attempt at a grand final in four years, having lost the previous decider, and with the minor premiership in their back pocket began bristling with confidence.
With three weeks off to prepare and time to get over some injuries, the Gladiators were rejuvenated and ready to rumble after winning the toss and electing to receive the ball.
Quarter-back Chane Davidson showed his skills early on with some pinpoint passing and hard running, capping off the first drive with a one yard run to give the Gladiators a 6-0 lead.
Field position and ball control favoured the Gladiators, and their offence kept the Falcons' attacking unit off the field for most of the first quarter, giving only one chance with the ball for the term.
The Gladiators moved the ball with ease all afternoon and, if not for a fumble from running back Ben Lindsay one yard out from the Falcons' end zone, the Gladiators would have led 12-0 at half-time.
A few trick plays from the Falcons and some poor penalties by the Gladiators saw Ballarat move within two yards of scoring, but the Gippsland defence held tough and shut down the chance thanks to a big quarter-back sack from Josh Barr on the stroke of half-time.
That would be the only real chance the Falcons would get all afternoon, as the second half became the Davidson and Lindsay show. The pair ran with vigour, chewed up the play clock and moved the ball down field at every chance.
Davidson capped off a fantastic season with a 39-yard dash around the Falcons' defence to register his second touchdown of the match and secure the most valuable player award on the day with 106 yards rushing and 104 yards passing.
The Gladiators' offensive line and unyielding defence proved too much for the Falcons and the game was closed out at 12-0.
With the men's senior season now complete attention turns to the Gladiators' junior team which is still looking for numbers.
The junior team, with ages from 15 to 19 years, trains in Morwell on Thursdays from 6pm, at Maryvale Recreation Reserve.
For more information phone Don Veale on 0419 365 160.