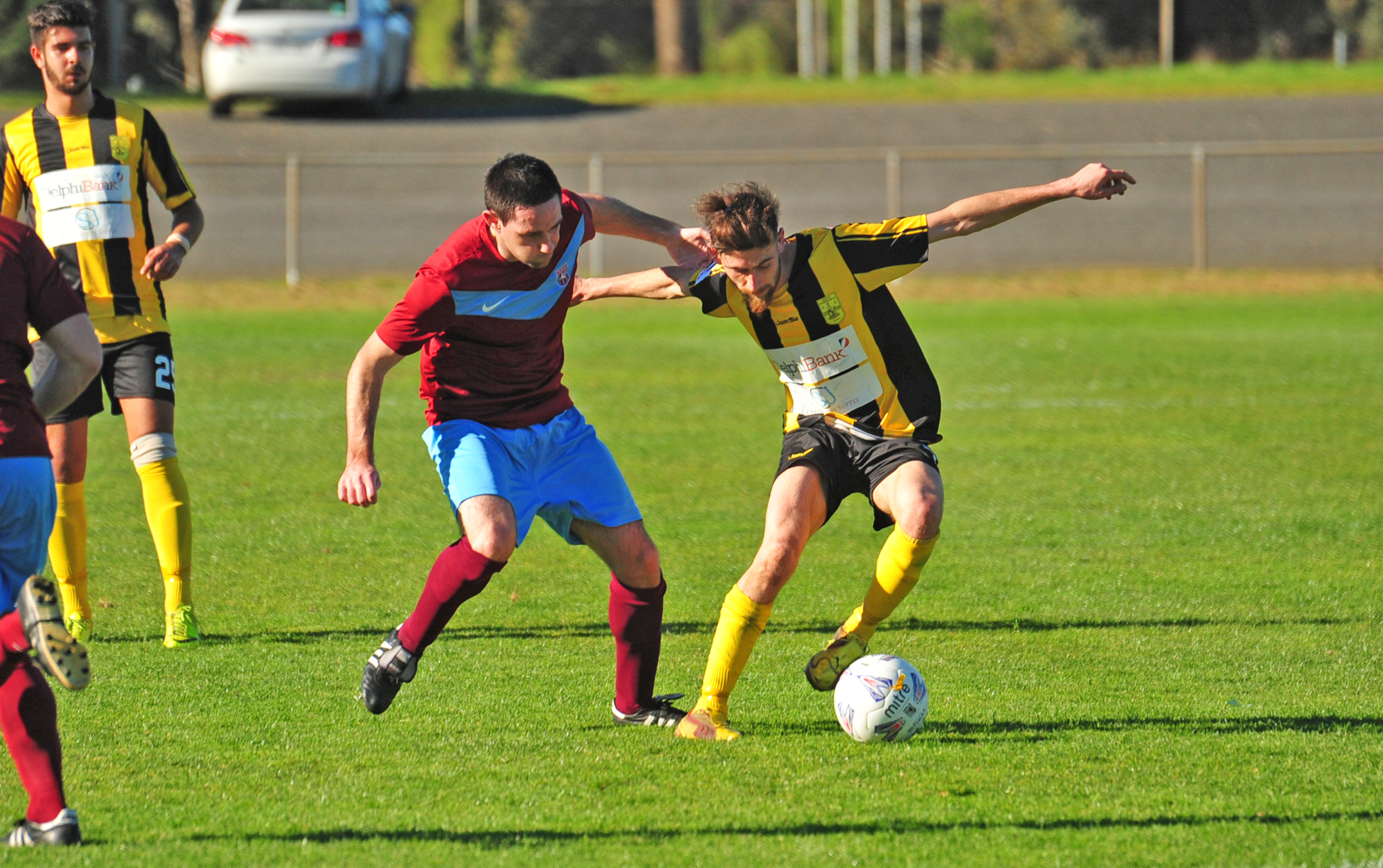 SOCCER
STATE LEAGUE
By SAMUEL DARROCH
MORWELL Pegasus snapped a five-game State League South East division one losing streak with a 2-2 draw at home to South Springvale on Saturday, but the three points went begging.
Pegasus hit the Dockerty Cup runner-up hard on the counter in the first 45 minutes, drawing first blood through Jamie Prictor after an enterprising canter down the flank.
Doug Milesevic doubled the tally on the stroke of half-time, netting a diving header from a well-weighted Chris Wynne-cross to give the Horsemen all the momentum at the break.
However, as has been the case for the past month, Pegs capitulated and gave away two goals to finish the match in a draw.
"It's another one we've thrown away by silly mistakes and switching off, it hurts," coach Luke Cheney said.
Pegasus is safe from the relegation zone in seventh, which was Cheney's primary goal at season start.
However, given the Horsemen's flying form through the first half of the fixture, the position has left the first year coach feeling hollow.
"The last six weeks have been frustrating and difficult," he said.
"We just haven't had the luck on our side, but at the same time the luck comes down to complacency and making wrong mistakes.
"We're not getting relegated… but (are a)bit disappointed that we could have done a whole lot more with the season."
Injury and imports returning home has left holes in the squad, but it has opened the door for the club's Gippsland Soccer League talent in the reserves, with keeper Leon Cook getting game time and Brandon Scott joining the squad.
A number of locals have also been elevated to the senior team in the shuffle up.
"We've been able to get a good handful of local players play senior football," Cheney said.
Pegasus has two games remaining against sides beneath it on the ladder with a chance to finish fifth, but Cheney believes the side should have pushed for top spot.
"It's been a big eye opener for me which has been really good, but the team that we've got should have finished top three, we've only got ourselves to blame," he said.
"I'm confident in what I'm doing and the style I want to play, it's just getting the boys to produce it on the field.
"All the boys are hurting and we're dying for that win."
Pegasus plays Clifton Hill away this week.