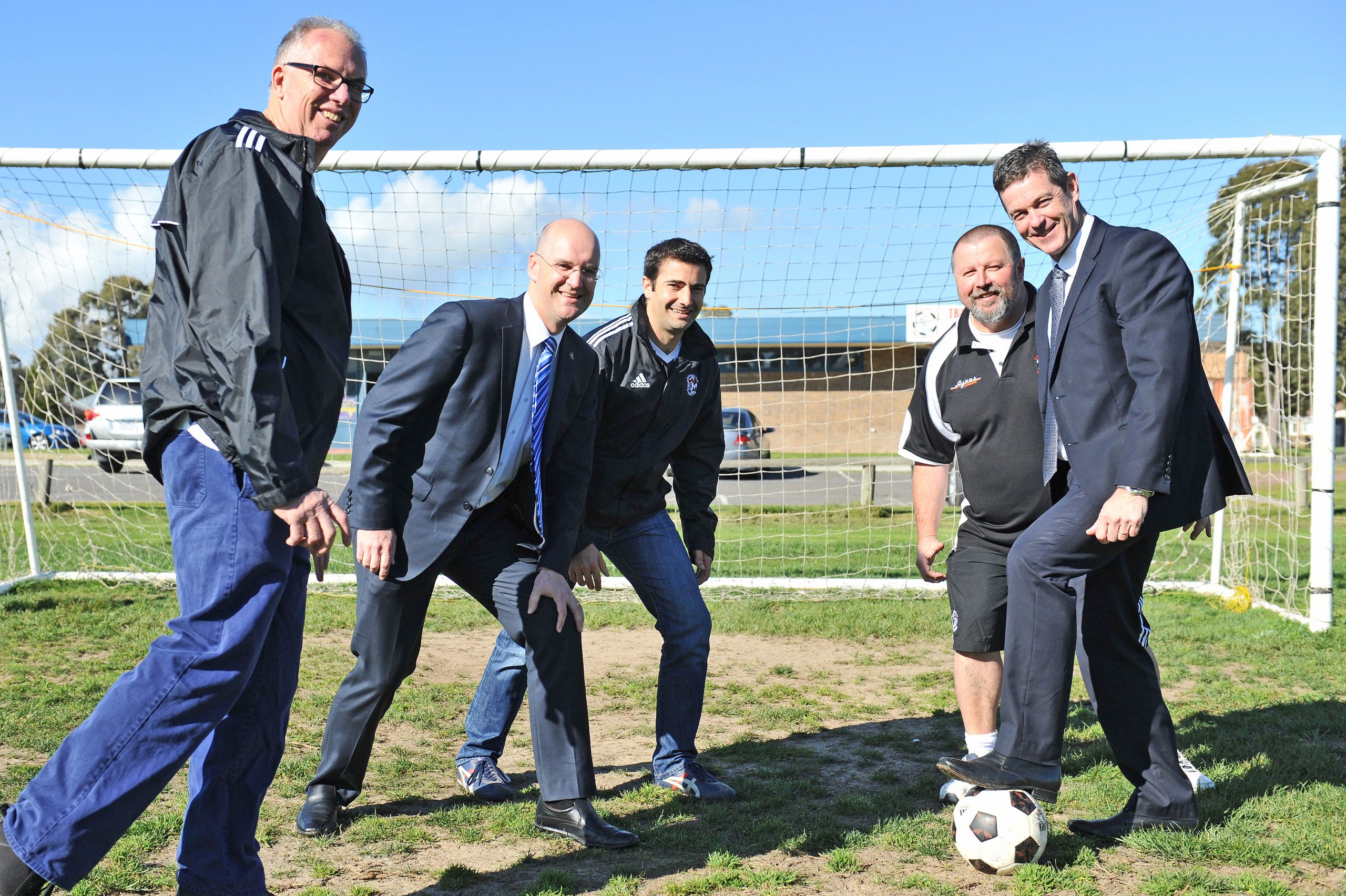 Five Latrobe Valley sporting organisations will receive security upgrades to combat vandalism thanks to government funding.
Traralgon City and Traralgon Olympians soccer clubs, Traralgon West Cricket Club, Glengarry Junior Football Club, Traralgon Football Netball Club and Boolarra Memorial Park Committee of Management will share in more than $40,000 of State Government funding from the Community Safety Fund.
Glengarry Junior Football Club president Graeme Morley said the grant would be used to install bollards around the oval, protecting it from cars driving on the playing surface.
"It's been a problem without a doubt, we've had cars on weekends going across there and getting bogged in the middle and we've had to resurface and put grasses back in and clean it up so we could get it to a playing state," Morley said.
"It will actually help from a safety perspective on home days, we have a lot of traffic out there."
Traralgon City Soccer Club president Bill Van der Staay said extra lighting instalments would help keep young players safe.
"We've been concerned about this for years, we're happy it's coming through so we can put our action plan together and get it done," Van der Staay said.
"We're improving the lighting around the rear of the clubrooms, around the front and the equipment halls as there is no lighting whatsoever.
"It will mean more security for the children after training, some parents have work commitments and stuff like that so we've got to make sure they're safe here and that's our main cause."
Member for Morwell Russell Northe said the grants were benefitting organisations who otherwise could not afford adequate safety measures.
"We know in the past that unfortunately local community organisations and sporting and recreation clubs have had to deal with vandalism, graffiti and break-ins," Northe said.
"Sometimes they simply don't have the ways and means and finances to put in measures to ensure we can better protect our facilities.
"What these grants are all about is making sure that we provide a vehicle in which these same organisations are able to apply for funding to put in measures to prevent any vandalism and break ins."