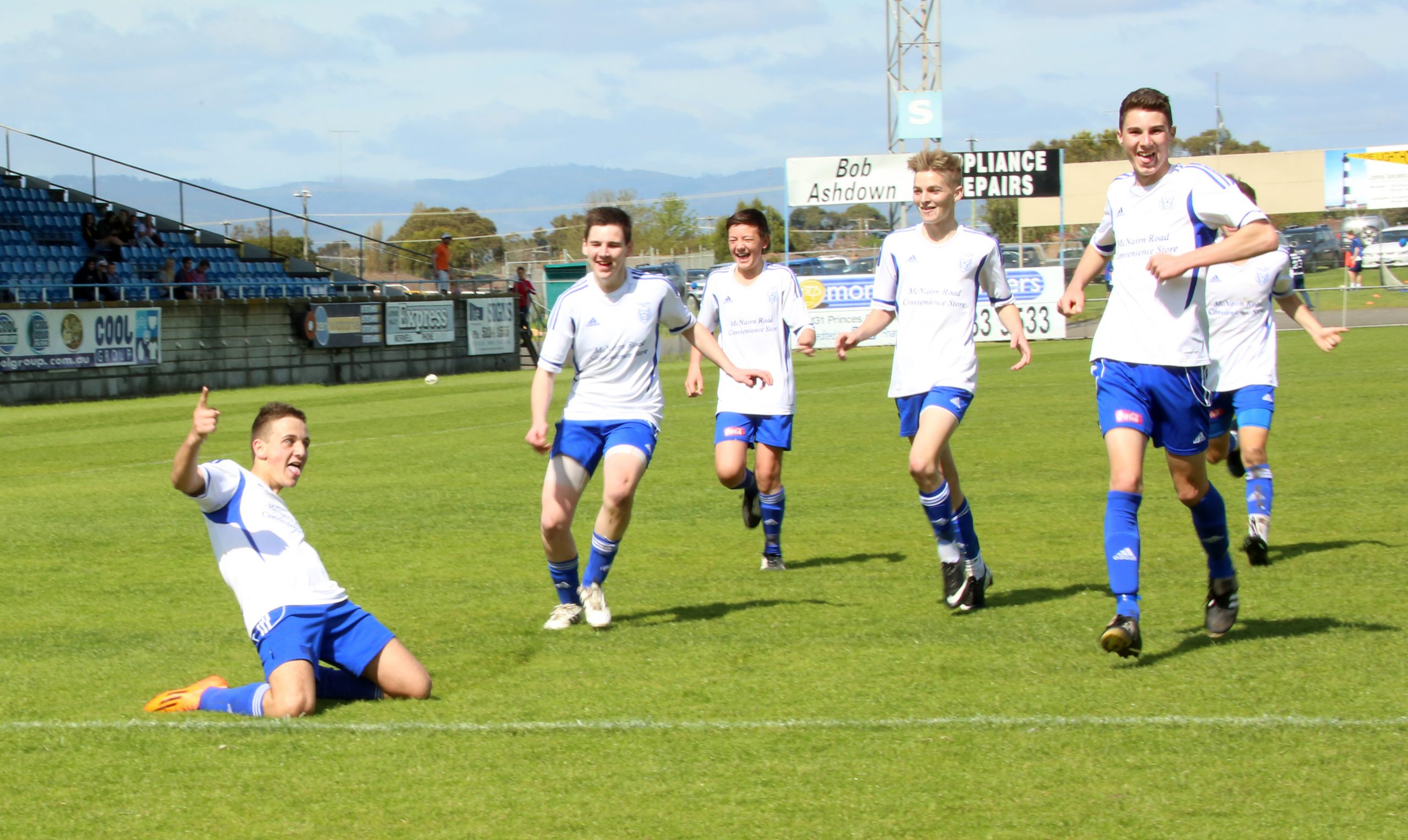 GSL juniors
By samuel darroch
TRARALGON Olympians dominated the Gippsland Soccer League central division junior finals series on Saturday, with three of four grades taking out premiership cups.
Olympians were represented in every junior final, winning the under 12 grand final 3-2 over Moe United, the under 16s 1-0 against Monash, the under 14 girls 2-1 also over Monash and finished runner-up to Traralgon City Black in the under 14 boys.
It capped off a flawless season for the under 12 and under 16 boys, who went through the year undefeated.
Club president and under 16 boys coach Con Kattos said the outcome was the result of a strong focus on junior development.
"Our main development is our juniors, because if you don't develop your juniors you don't have seniors," he said.
"It's the prospect of moving forward with the club, it's fantastic to see that we've got great coaches to be able to teach these kids and move them forward."
About half a dozen of the under 16 contingent have been blooded into under 21 and senior ranks at the club this year.
Kattos said it was part of a rebuilding phase for Olympians' future in the senior ranks, which in turn added strength to the junior line-up.
"I know a lot of the better players that came out of this region were 15 years-olds playing seniors," Kattos said.
"It was a rebuilding year this year, there was only three people over 21 in our seniors let alone our under 21s.
"It's fantastic for the club, it just shows we're on the right road to a future."
The GSL senior finals will be held this weekend.