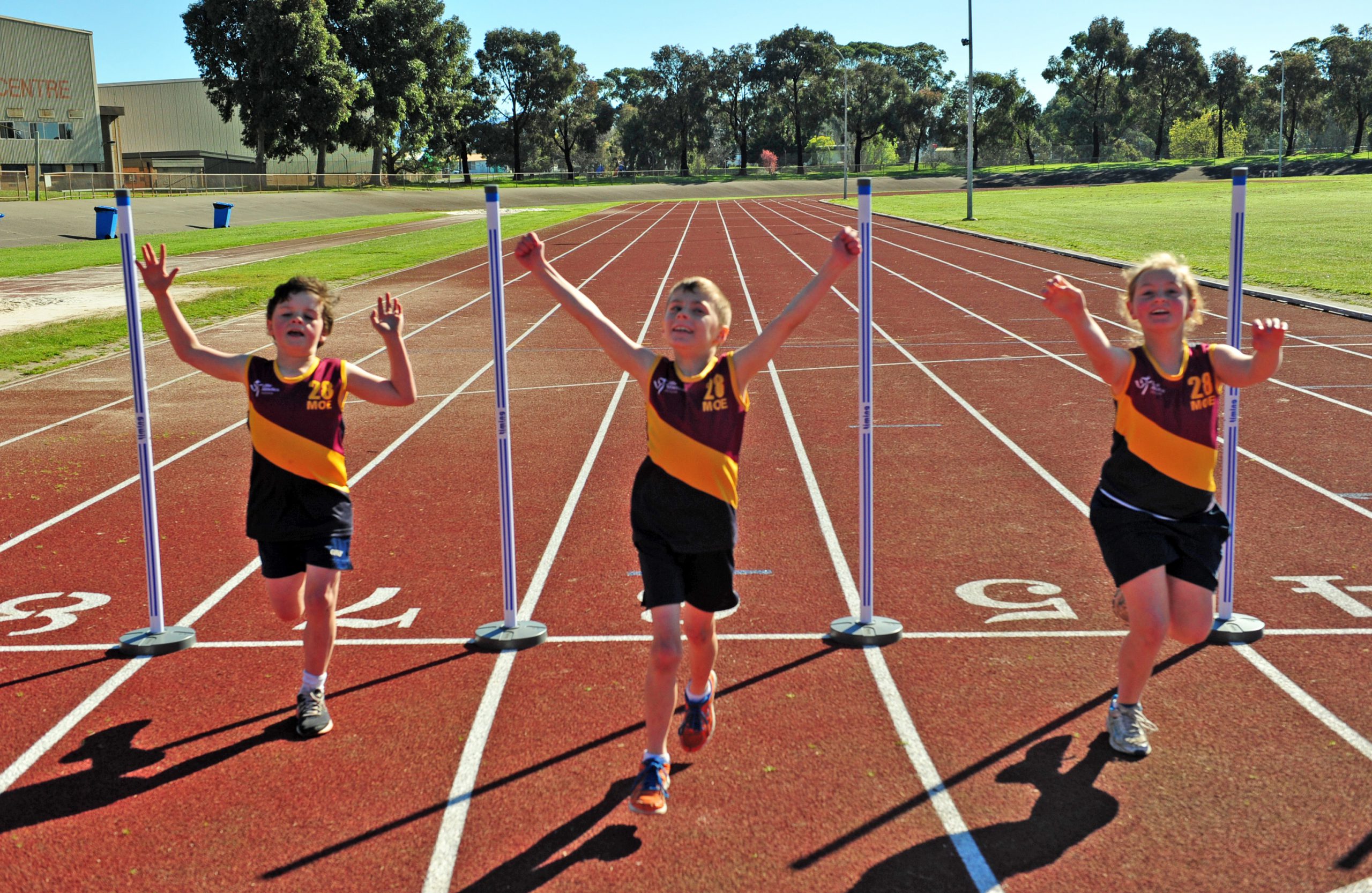 ATHLETICS
by SAMUEL DARROCH
MOE Little Athletics Club has taken a hop, skip and jump into the future with the introduction of computerised timing gates at the Joe Carmody track, Newborough.
The gates, which are the result of about a decade of persistence from previous committees, were funded by Latrobe City Council and State Government grants, and were unveiled at the club's season launch earlier this month.
Their first trial will come on 4 October, when the club hosts a 'come and try' day for all aspiring little athletes to discover the Olympic sport. Incoming MLAC president Ron Verschuur said the electronic gates, which relieve the need for handheld stopwatches, would be a huge boon heading into a new season, beginning on 11 October.
"We're really excited we've got our new timing gates, which is going to make the running races particularly interesting and a lot more efficient," he said.
"We're hoping this will bring out some new athletes… we're hoping for a bigger and better season than last year.
"We used to have three or four parents having to [use stopwatches] which means you can't sort of watch your kids as they go around and do the other sports, so hopefully this will free up most of those."
Last season about 70 athletes were registered for Saturday morning competition, and Verschuur was hopeful of expanding to 90-plus for the upcoming 20-week program.
Little athletics caters for children aged five to 15 years, with a variety of track and field events on offer, including sprints, middle and long distance running, hurdles, relays, shot-put, discus, javelin, high jump, long jump and triple jump.
"(Athletics teaches) teamwork, fitness, competition, trying to improve your own abilities… it ties in well with other sports and probably gives you a leg up in fitness for other sports," Verschuur said.
LCC also recently re-surfaced the athletics track, providing a safe running surface with all lanes clearly marked.
The athletics season will run from 11 October to 21 March, with a four-week break over the Christmas and New Year period.
Saturday competition starts at 8.45am, and is generally finished by 11.30am.
For more information or to register a child visit www.littleathletics.com.au, lavic.com.au, www.facebook.com/MoeLittleAthletics, email moe@lavic.com.au, or phone
0412 958 221 or 0401 591 310.