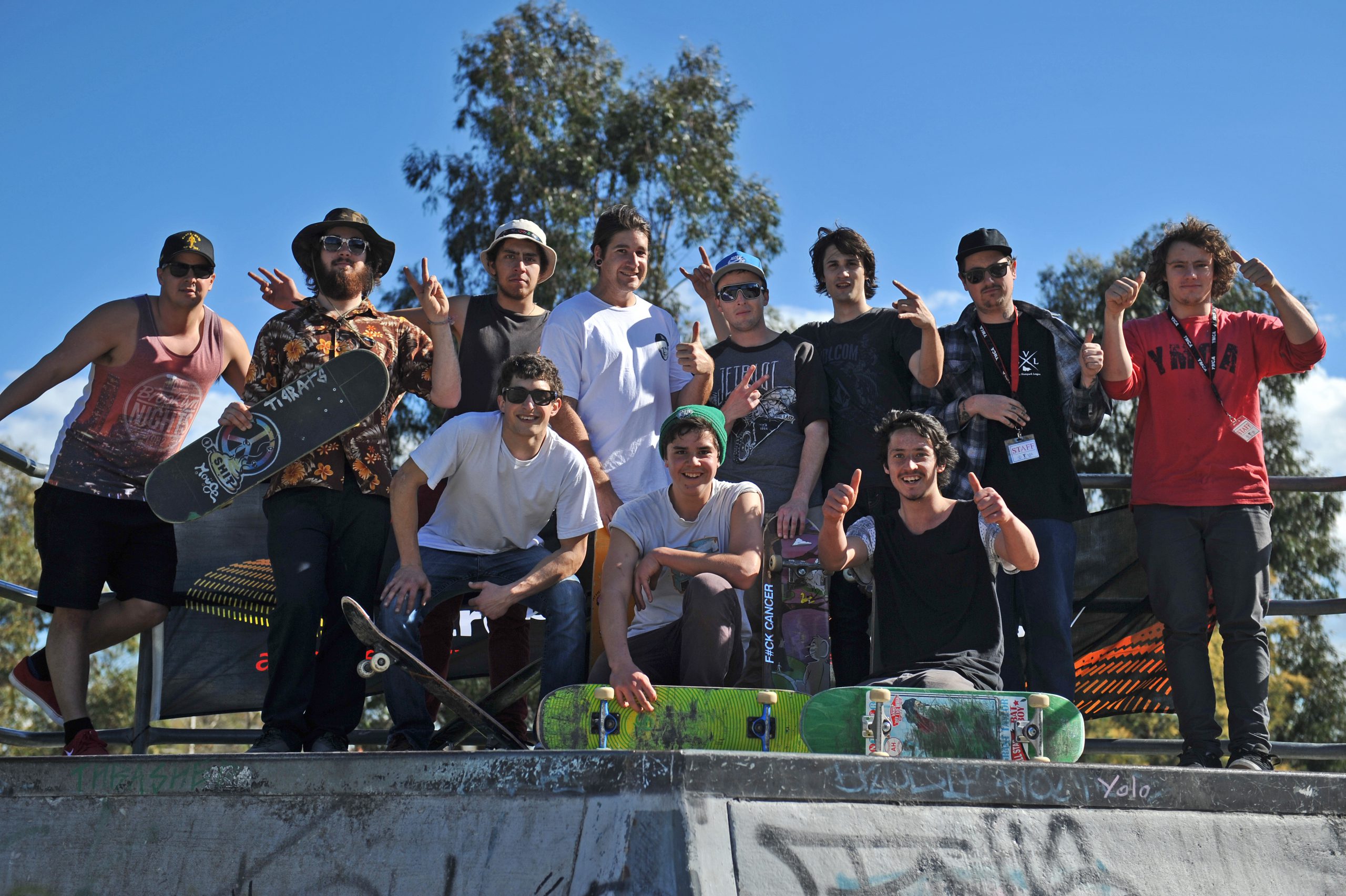 SKATING
THE thrills and spills of Friday night sport will take a different form tomorrow night, when Morwell hosts the region's second skate competition for 2014 under lights.

Organised by the newly-formed Latrobe City skate park committee, with the aid of YMCA and Latrobe City Council, the scooter and skateboard event at Morwell Skate Park follows hot on the heels of a successful season debut in Traralgon last month.
"A night time session is always a different feel, it's amazing, like Friday night footy under lights – let's give the skaters the same feel," council's youth and community development officer Andrew Legge said.
The night will follow a similar format to the Traralgon daytime session, which drew some 35 budding Bob Burnquists in under 14 and over 14 age groups.
Along with a general competition for both skate styles, a best trick contest was staged with some death-defying feats performed in front of a crowd of about 120 at Traralgon skate park.
"There's some tricks these guys do you can only dream of; I've never seen a double backflip on a scooter on a concrete ramp before, it's a pretty unforgiving surface," Legge said.
Run by local skaters for the local skate community, as well as visiting competitors, the series aims to engage youth and build toward a more professional circuit in future. Legge said if all went well with this year's four events, the project could expand into a league next year with, hopefully, new sponsors and better prizes.
"It was a good start and we're trying to build it up from here," he said.
"These four events are just to get people talking about Latrobe City doing events in this space, having formal competition for skateboard, scooter and BMX.
"If we can showcase our area and our skate parks to people outside our municipality, fantastic, we're all about that."
A group of five volunteers from the committee, along with two from YMCA, oversaw the event and Legge said their efforts had been pivotal in the establishment of a competitive local scene.
"The committee is made up of older guys than we probably anticipated and they've volunteered their time to host events for younger guys because they didn't have that opportunity when they were younger," Legge said.
"These guys are young professionals, apprentices and things like this, to donate their time back to the community to give the guys coming through the opportunities they didn't have (is fantastic)."
The event kicks off at 6pm tomorrow night at Morwell Skate Park and will feature live music, competitions and a safe environment for all ages to enjoy.
Two more events will be staged in this year's circuit, in Morwell on 4 October and on 26 October in Churchill.
For more information about the circuit phone Andrew Legge at Latrobe City Council on 1300 367 700.