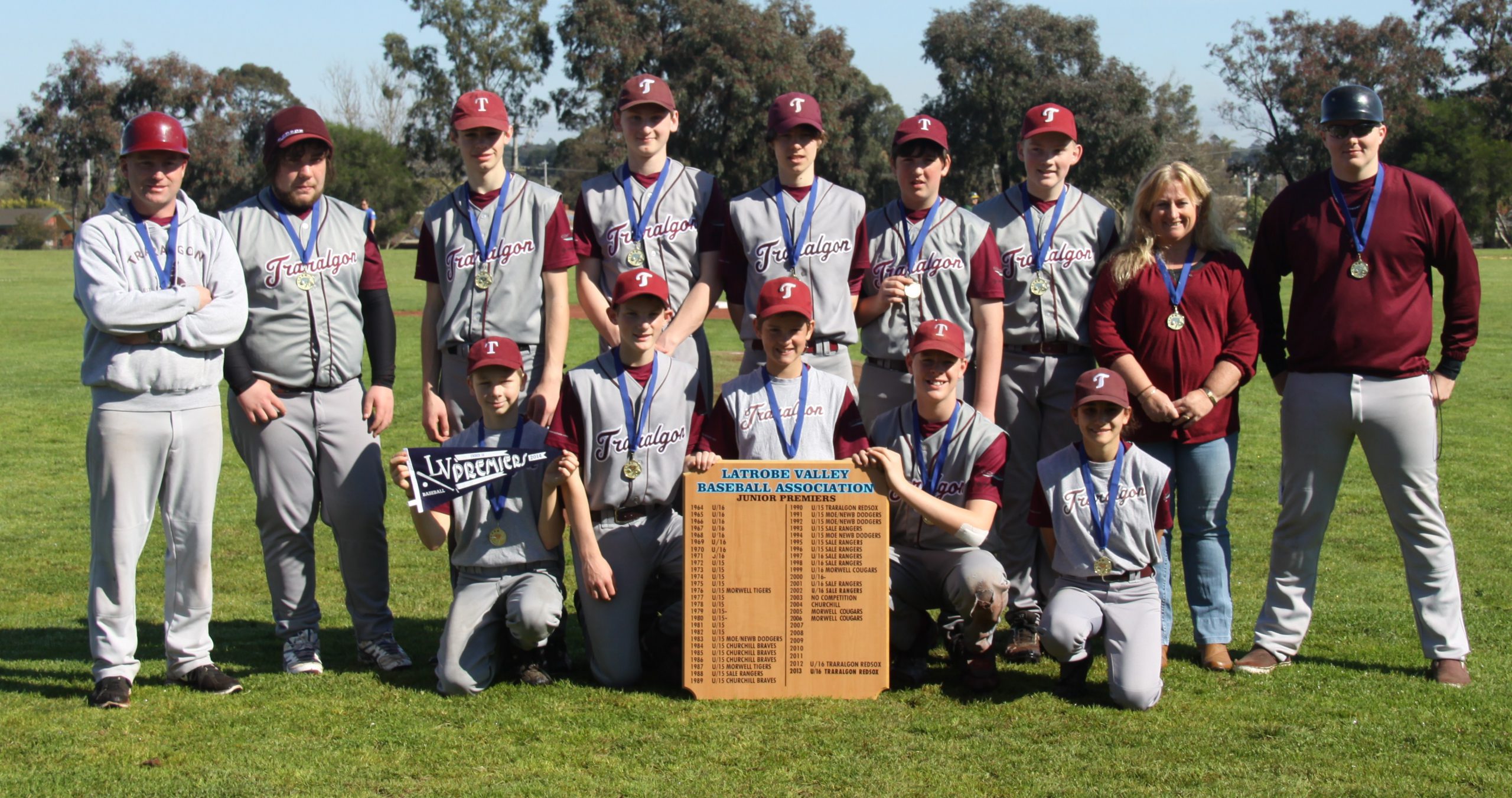 RELATED COVERAGE: Baseball best and fairest
THE Traralgon Redsox rounded out a dominant Latrobe Valley Baseball season by claiming three premierships on grand final day this month.
The club won the A and B grade senior titles, as well as the under 16 flag, and had all five sides contest their respective league championship matches.
Moe Newborough looked poised to defend its A grade title with a 3-0 lead in hand after six innings, but the Redsox fought back to level scores by the end of the ninth, forcing extra innings.
The Dodgers scored at the top of the 10th to take a 4-3 lead, but two Redsox runs secured a 5-4 victory in a climatic finish to the season.
Redsox club coach John Kus scored the winning run, and was hoisted onto the shoulders of his jubilant teammates as he crossed home plate.
"When I hit home plate half the team was there waiting for me to throw me up in the air and celebrate, it was good," Kus said.
It was the first A grade premiership for Traralgon in three years, while the B grade side went back-to-back.
It was a fitting farewell for Redsox stalwart Owen Godenzi, playing in his ninth premiership winning side with Kus, who will not return next season.
"There was a bit of a dry spell so the success this year was quite good, a couple of the older players were looking for that last premiership to finish on so it was quite good," Kus said.
"Overall the whole season was very successful and to have all teams play in a grand final and coming away with three out of five was a pretty good highlight.
"It comes down to the playing group and their commitment to the season… there was some recruitment and some past premiership players who added to the mix."
Kus also managed to get one over his cousin and Moe Newborough coach David Robinson, who he has coached against since 1998.
"We've had some really good battles over the years, it was good just to shake hands after the game and congratulate each other on how close it was," Kus said.
Morwell Cougars took out the C grade premiership, while Sale Rangers won the under 13 championship game.