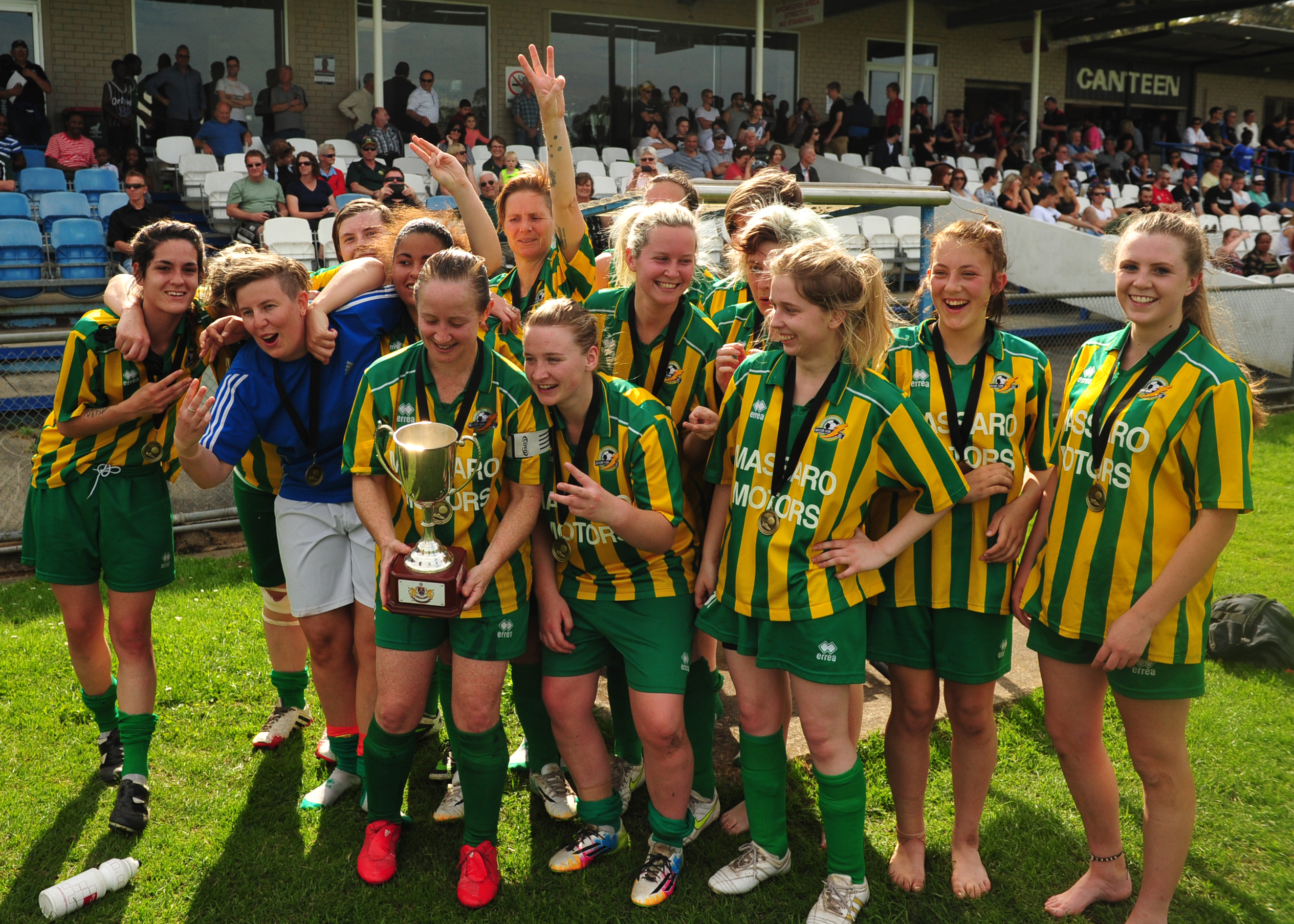 IT may not have been Tyers' biggest win of the season, but the Lightning's 1-0 victory over Monash SC in the Browne Huizer Cup final yesterday at Latrobe City Stadium was one of the most significant.

The Tyers women's team went through the season undefeated in all competitions, and yesterday afternoon secured the Gippsland Soccer League triple by claiming all trophies on offer for the year.
The Browne Huizer Cup will sit proudly alongside the league championship trophy and league grand final cup at the Tyers clubrooms, a fitting farewell tribute for about five senior players set to call it a day.
"This is the first time we've ever won this one (the Browne Huizer) and we won the other league one in 2010 but we said from the start of the year we wanted to win all three," coach Elisha Massaro said.
"It's the first time I've ever won anything as a coach so it's awesome, it's been an awesome year."
Planning to retire from playing next season, Massaro said the secret to the club's success had been continuity over several years.
"I think the team's been the same for the last three or four years, so we've got about six or seven of the same girls and we've got a bit of experience and that's about it really," Massaro said.
Tyers romped through the league season unbeaten with an astonishing 99 goals for and just six against to claim the coveted championship.
Joint league golden boot winners Abbey Ellen Taylor and Stephanie Pridgeon combined for 54 goals, while Massaro chipped in with 21 to lead the attack.
"The forward line has been a lot the same the last four years, working together, and it's just gotten better and better," Massaro said.
The Lightning overcame Fortuna 3-1 to win the league grand final last weekend, and finished the trifecta against the Wolves yesterday.
Tyers ably filled the void left at the top by the now disbanded Churchill side, which enjoyed similar dominance in recent years, but Massaro reckons her side was a cut above.
"I reckon we'd beat them if we got to play them," Massaro said.
What a match it would have been.