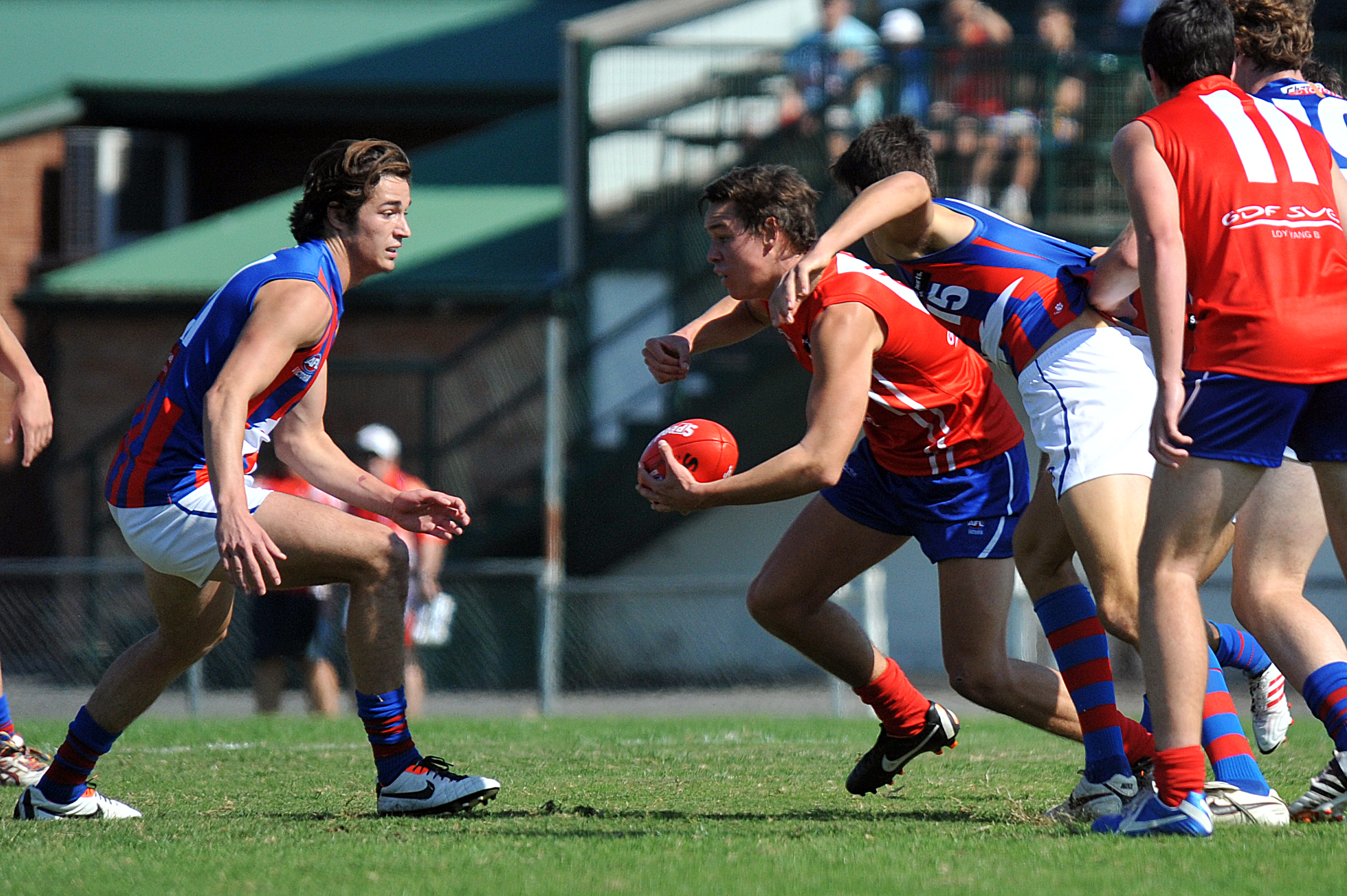 AFL
GIPPSLAND Power's Jordan Cunico, Christian Buykx-Smith and Lukas Webb will continue testing at the AFL National Draft Combine today and tomorrow at Etihad Stadium.
The trio began testing on Tuesday along with 101 prospective AFL players under the eyes of club recruiters.
Cunico, Buykx-Smith and Webb have continued training three nights per week since the end of the TAC Cup season with Power coach Leigh Brown and fitness and conditioning guru Josh Milner in preparation.
While the Power boys are not considered likely top 20 picks, all have attractive attributes and could figure in mid range on draft night next month.
The potential draftees will be assessed on speed, agility, endurance and football skills, including a beep test, standing vertical jump, running vertical jump, 20 metre sprint, agility run, three kilometre time trial and 30m repeat sprints, along with medical and psychological testing.
Brown joined the group today to oversee the Power hopefuls' session.
Incumbent Power senior players Sam Skinner and Josh Dunkley also showcased their talents to recruiters recently, in the NAB All Stars match at the MCG.
The AFL grand final precursor featured the NAB AFL Academy level two squad, which comprises the country's most talented teenagers eligible for the 2015 draft, and an amalgamation of credentialed players from the northern states.
Dunkley was named among the best on the day in a losing Academy side.
"He went really well, I think he had the most possessions and performed really well and I think Sam was okay too without really standing out on the day," Power talent manager Peter Francis said.
The National Draft will be conducted on 27 November.
Jack Leslie was the Power's only draftee last year, going as a first round pick to the Gold Coast Suns.