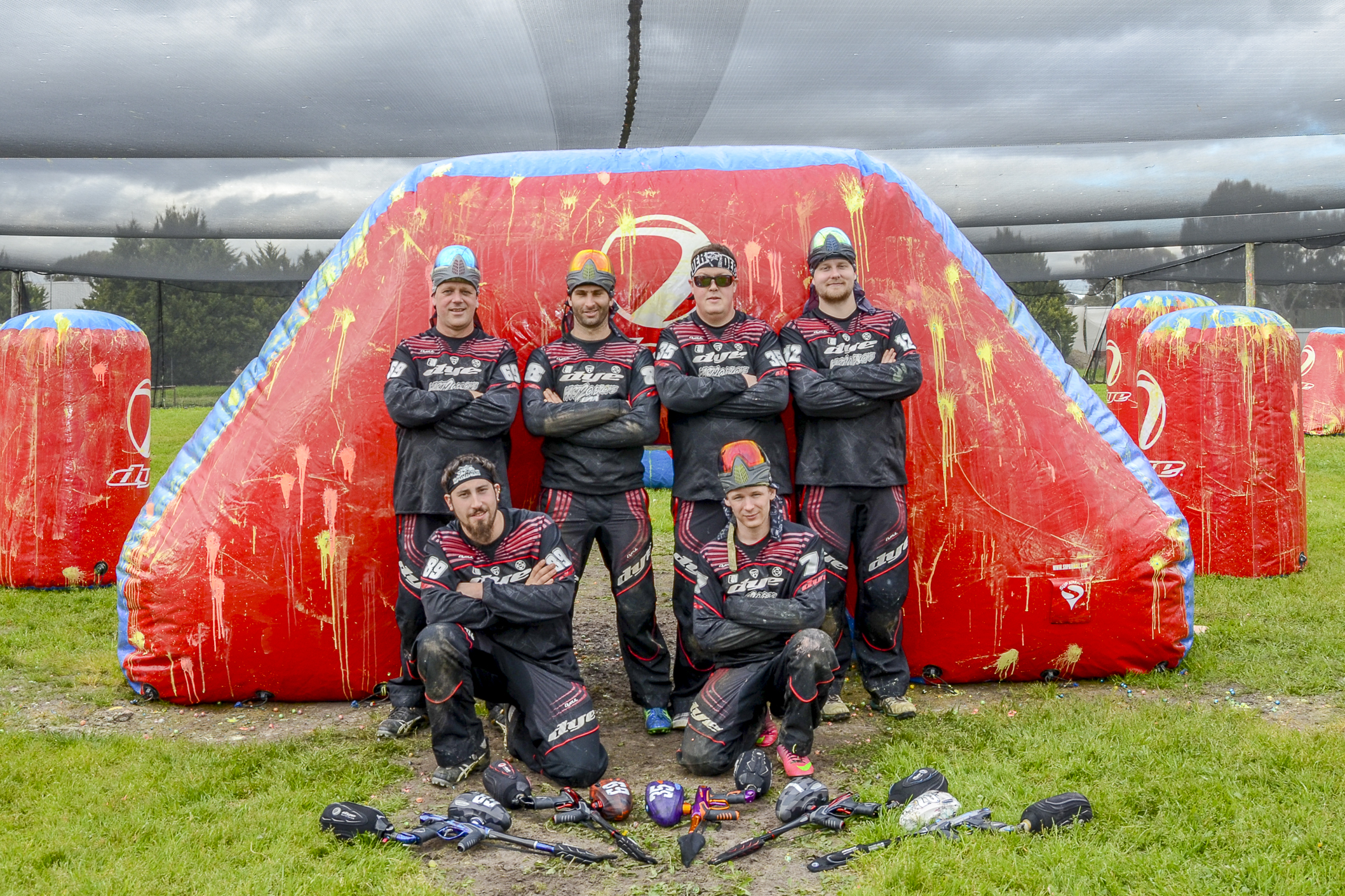 PAINTBALL
By samuel darroch
NEWBOROUGH-based paintball side Hard2Overcome canvassed the final stroke in its masterpiece last month, brushing aside the competition to claim back-to-back Victorian Division 1 championships.
The Adrenalin Paintball Club team entered the fifth and final round of the Paintball Association of Victoria's VIC5s at Snipers Den in Moorabbin with an unassailable series lead, yet an enduring hunger for a clean sweep after winning the opening four events.
However, H2O had to settle for runner-up on the day after absorbing numerous withering attacks from rival teams determined to halt the streak in the early going.
By the lunch break H2O's win-loss ledger sat at four and two, and team captain Craig McIver said his paintball platoon had strayed from its winning formula.
"We were getting shot out of our bunkers way too easily and playing too loose, to sum it up, we weren't playing our style of paintball," McIver said.
"In the end knowing that we had already sewn up the series we decided to go back to basics and for the rest of the day just have fun playing the game on our terms."
Armed with a carefree demeanour and plenty of pellets, H2O mustered a resurgence in the afternoon ties to finish with a 6-4 record and second place.
The result was merely academic as H2O celebrated a series victory it had long since sewn up.
"Although we didn't finish the year winning all five rounds we came into this season looking to defend our Division 1 title and credit goes to everyone on the team for giving their all and as a result were able to win the championship for the second year in a row," McIver said.
"To win the title is hard enough and like any competitive sport you become the team everyone wants to beat the following year, so to go back-to-back was no easy task and to achieve it is a great feeling and I am so proud of my team."
The club will now plot its 2015 playing agenda, with out of state competition a frontier H2O hopes to explore.
For more information about the club visit its Facebook page www.facebook.com/Hard2Overcome