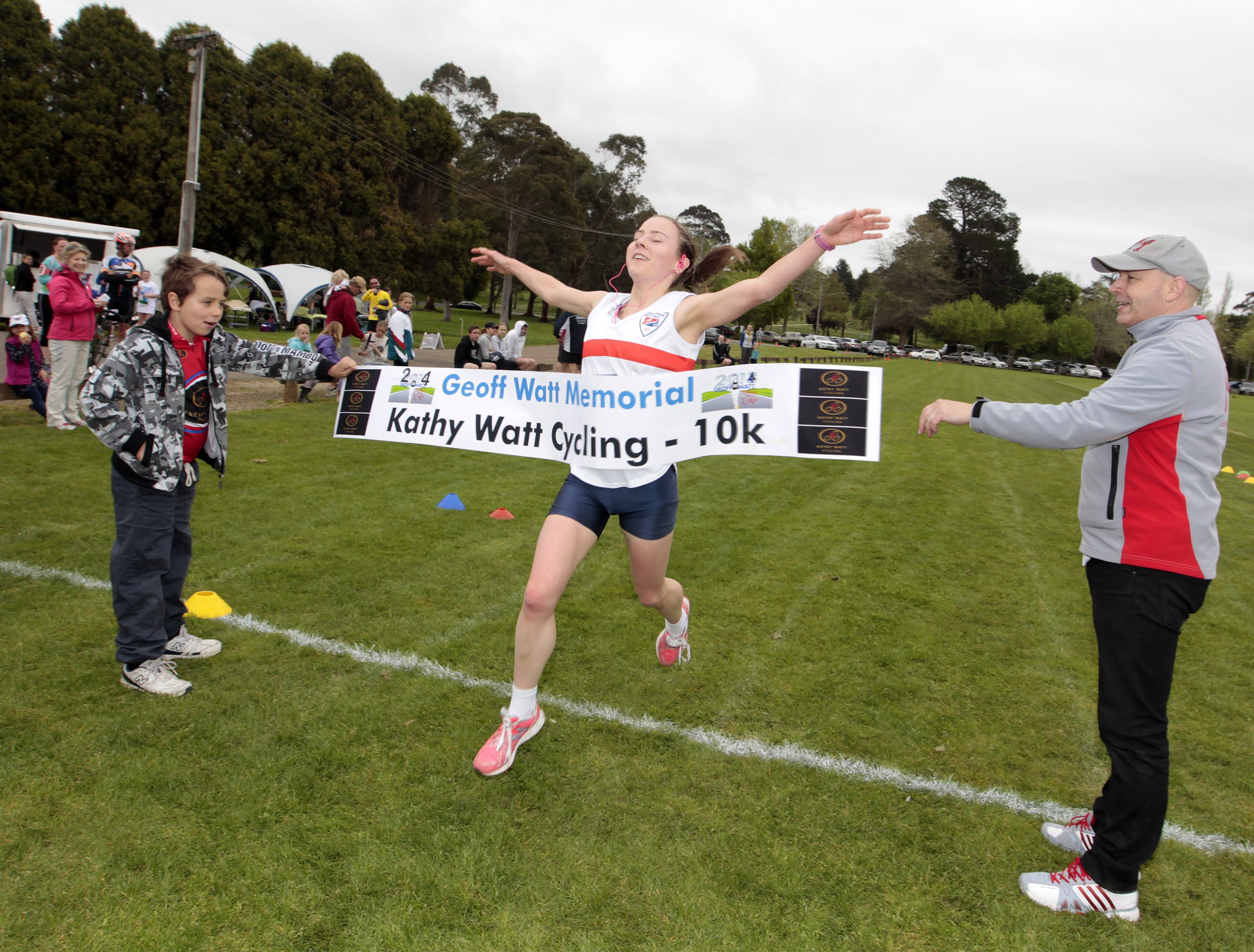 RUNNING
By samuel darroch
RELATED COVERAGE: Geoff Watt keeps on running
IN just her second crack at a 10 kilometre race, Yallourn Heights middle distance runner Georgia Pearson led the pack home at the Geoff Watt Memorial Fun Run last weekend.
Coming off the back of a successful cross country season, with a recent victory in the South Eastern Independent Schools Association championship, the 16 year-old's foray into longer distance running has shown early promise.
Her first 10km run, the Traralgon fun run, netted a second place finish, and while the focus remains on her pet 800 metre event, Georgia's base fitness training has opened up new possibilities.
"I decided to take part just for fun… I've been doing a lot of endurance training leading up to the athletics season, so I thought it might be a nice way to end my cross country season and introduce me to the aths season," Georgia said.
"Being a middle distance runner it requires both speed and endurance. In terms of speed versus endurance I tend to favour the endurance side of things, I've got more endurance than I do speed, so I thought I might as well just give it a good crack and see how I go.
"With the longer distances I really like running them so in terms of me doing them it's something I'll have to discuss with my coach (Dennis Huffer)."
Last season saw Georgia finish a creditable fourth in the under 18 age group in the 800m at the Victoria Country championships, with a personal best of two minutes and 30 seconds, and her current goal is to set a national qualifying time in 2014/15.
Georgia's upcoming challenges include The Maffra Mile, Victorian All Schools Track and Field Championships, The Eureka Climb and Victorian Relay Championships.
While the serious stuff is all ahead, Georgia said the Geoff Watt run was a great finish to the off season.
"I really loved it, I thought it was a nice atmosphere they had going there… it's definitely one I'd recommend people to do and hopefully I'll be back doing it again next year," Georgia said.