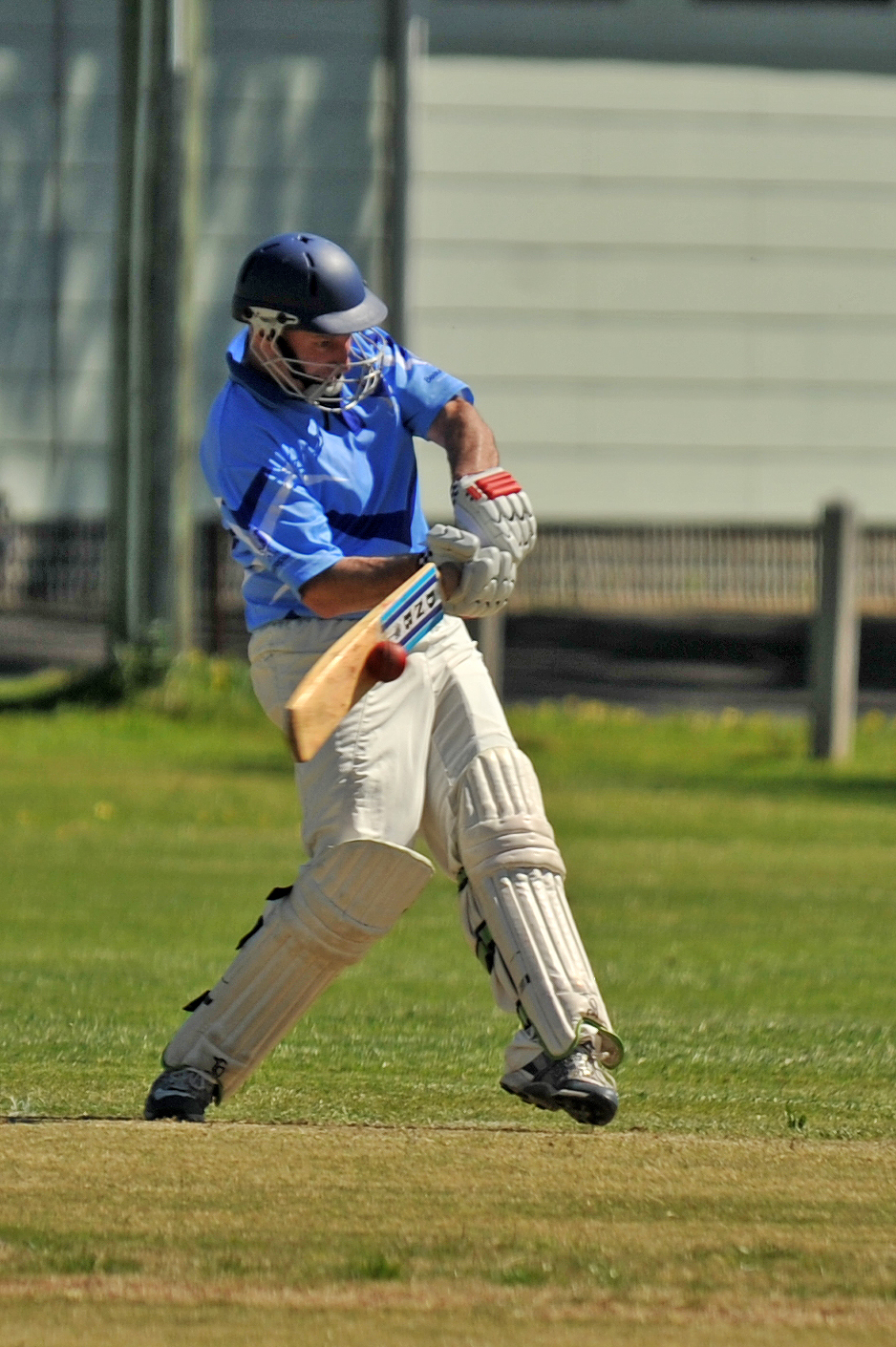 CRICKET
CGCA
Mirboo North v Latrobe
LATROBE is winless after two games of the Energy Autralia Cup, and with star batsman Kaushik Aphale yet to arrive in the country, Mirboo North can breathe a little easier.
Aphale has scored four centuries against the Tigers and loves feasting on their bowling attack, but Liam Smit, Steve Rogers and captain Rob Phoenix will be confident of dismissing the Sharks batting lineup for a gettable score without the Indian import.
Anthony Bloomfield is Latrobe's main man and while runs are also expected of Brad Aitken, Daniel Siddle and Matt Brewer, the Sharks' former skipper will need to provide a sizeable contribution with the bat if his side is to take the points.
The captaincy has not been an easy burden for Brendan Evans thus far and a few wickets would settle the incumbent.
Meanwhile for Mirboo North, captain Phoenix will be relishing the prospect of returning to haunt Latrobe in the grand final rematch, with his match-winning 125* still fresh in the minds of his opponents.
Young gun Hudson Kerr will be keen to prove he can cut the mustard against top quality opposition after a sparkling century against Thorpdale in round one, while Callum Buckley and Cameron Le Page are set to kick off big seasons after opening their accounts last week.
Trafalgar v Morwell
TRAFALGAR came crashing back to earth last week after a glittering performance in round one, and its two-run loss last Saturday brought the focus back to the club's record against top four opponents. Trafalgar did beat Morwell once last season and have added top calibre players since then, but the Tigers have a number of high quality recruits of their own.
Davin Charleston has not looked out of place back in Morwell colours, while David Embleton has also slotted back in seamlessly.
Craig Giddens, relieved of the pressures of captaincy is scoring runs freely, with Mark Cukier and Brendan Brincat dangerous as ever.
Trafalgar's Rhys Holdsworth is the key man for the Ships, but there are many bats in the lineup more than capable of providing adequate support for their skipper.
Chris Robinson hit his maiden ton in the first round and can set himself up for a breakout campaign, while Aiden George, James Blaser and Nathan Simpson are all quality with the willow.
Will Cheatley is still working back towards his top form, while spectators are yet to see the best from Trevor Cox, Damian Mann and Klay Butler.
Yallourn North v Moe
YALLOURN North's dramatic win last round will have boosted confidence and under new captain Patrick Spiteri, the club is looking to continue onwards and upwards.
Josh Keyhoe and Aidan Vesty appear to have finally hit form at the same time, while Rowan Kelly, Lucas Fry and Brandon Bailey have been bowling the side to victory thus far.
Andrew Petrou and Sam Cougle are yet to kick on, but the Bombers will be reasonably confident of taking the points off Andrew Philip's young Moe side.
Philip is of course the key wicket, but to focus on him is to undervalue his team.
Aaron Walshe has shown in the first two games the value of experience, while the younger core of Nick Clarke, Damon Bednarski, Sean Spiteri, Jayden Mathison and brothers Dylan and Nathan Lee have shown signs they are settling in.
The Lions look like a team and are slowly building confidence for the future, and any wins against top four rivals will give them a huge boost.
Newborough v Thorpdale
THE match billed as the battle of the cellar-dwellers in pre-season, Thorpdale have done their best to shrug that tag with a close encounter against Moe last round and a positive performance in round one.
Newborough on the other hand has struggled badly and will be hoping to get their confidence back after crushing defeats in the first two rounds.
Royce Colgrave has endured a tough start to the season, as has Robert Blunt, but both will fancy their chances against the Blues top order.
Leigh Colgrave has registered consecutive ducks at the top of the order and needs runs, while Anthony Faltum is doing his absolute best to see off the new ball and his team-mates could do worse than follow his resolute example.
The Bulldogs will welcome back skipper Matt Coutts and he will hope to have an impact.
For Thorpdale, Ayden Kelly and Boyd Bailey should return to the XI while youngster Nathan Hammond should hold on to his place.
Jason Richardson, Kayne O'Connell and Travis Pickering will all be fighting to get the ball into their hands, and Fraser Smith will be equally keen to post a significant score with the bat after failing in his first two hits for the Blues.
Evergreen opener Harvey Poole is still the calming influence at the top of the order for Thorpdale and is showing the kids how to succeed at the top level despite having passed the half-century mark.