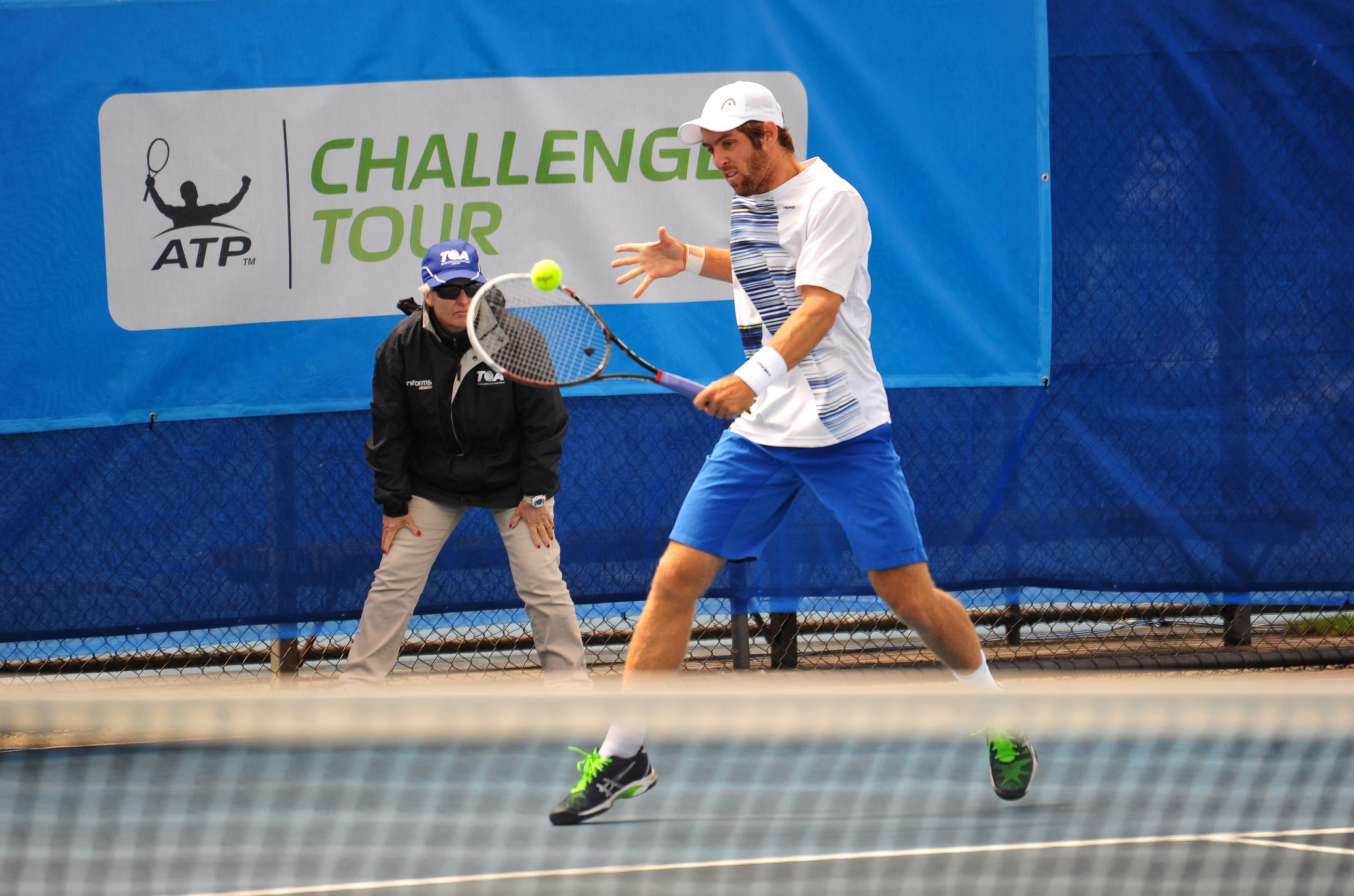 TENNIS
By samuel darroch
DEJA VU struck for world number 124 Brad Klahn at the Traralgon ATP Challenger on Sunday, and not just because he reached a second consecutive final at his newfound happy hunting ground.
In an encore of Klahn's two-day decider against Yuki Bhambri last year, repeated rain delays for the American's semi-final against Australian qualifier John-Patrick Smith saw an already epic 2-6, 6-4, 7-5 encounter stretch on for more than four hours.
This time around the rain played into Klahn's hands, as he overturned a resounding first set loss to win in three and book back-to-back Traralgon Challenger grand final berths.
"I knew what to expect with the rain, judging from last year with the final being pushed over to Monday and a lot of rain delays, the wind as well that's just something you expect and deal with and I thought I handled it well today," Klahn said.
"I like playing in Australia in general, I've had a lot of success down here – Traralgon two straight years in the final, these places have been good to me, another final is huge for me."
Tournament surprise package and last Australian standing in the draw, Smith proved a stern challenge, with his deft touch at the net and a stifling serve volley game proving effective against the big hitting American.
No stranger to Traralgon as a multiple time ITF junior international competitor, Smith gave nothing away in a gruelling match-up – one which went in his favour recently in Sacremento.
His tenacity was typified in Klahn's opening service game of the second set, which spanned a comically long deuce with neither willing to give an inch.
"I knew it was going to be a tricky match, I started out a little flat and conditions were tricky out there with the wind (being) a little bit swirly and he was able to jump on me pretty quickly," Klahn said.
"With the couple of rain delays I was able to kind of regroup and gather my thoughts a little about what I wanted to do and get back to my game plan, and playing more my style.
"Really I thought the key to the second and third set I took care of my serve well."
The match was evenly poised until a tough baseline call went against Smith late in the third, which shattered the Australian's composure after almost breaking for a 6-5 lead the previous game.
Despite looking cramped at times on Smith's serve, fellow lefty Klahn admitted after the match he had plenty of experience in the kacky-hander mirror match, which proved useful in the wash-up.
"I've played lefties a fair amount, I was lucky for four years in college my best friend was a lefty as well so I got a lot of practice," Klahn said.
Klahn is set to face explosive US compatriot, and Traralgon roommate for the fortnight, Jarmere Jenkins in today's final on centre court.
Jenkins, who toppled top seed Go Soeda (Japan) in round one, dismissed fourth seed Hiroki Moriya, also of Japan, 6-2, 6-1 in a boilover.
The pair, who are good friends off the court, have plenty of history and came through the junior ranks together.
Entry for today's grand final at 10am and the start of Traralgon's second Challenger event in as many weeks is free.
* Brad Klahn won Traralgon Challenger 1 this morning.