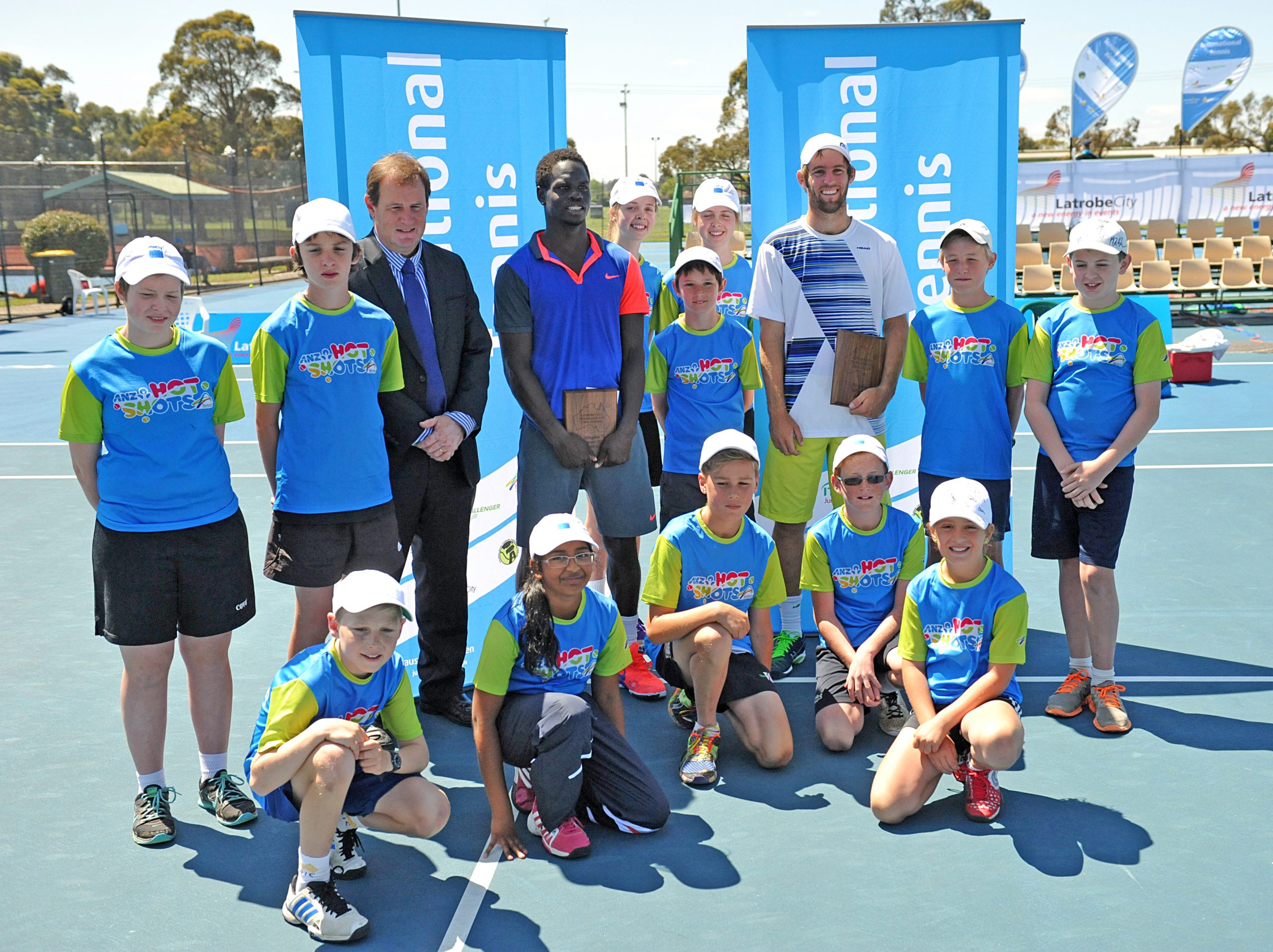 RELATED COVERAGE: US pro at home in Traralgon
RELATED COVERAGE: Coach Boster's star roster
Traralgon Challenger 1 champion Brad Klahn was all class last week, and not just with the racquet.
While catching his breath between points, the United States star was never above a please or thankyou for the ball-kids – the unsung heroes of professional tennis – which was not lost on Traralgon Tennis Association president Graham Charlton.
"I think it shows the temperament of the players and officials here, they just respect (the ball-kids), they need the ball-kids for the 20 second rule, you can't have a 20 second rule in an ATP event unless you have someone chasing the ball for you," Charlton said.
"You need ball-kids by the rules but… a lot of these players play tournaments without ball-kids so when we've got them it's just an added luxury."
Traralgon was "desperate" for ball-kids prior to the tournament start, an essential measure for an ATP event, but was able to wrangle together the personnel to make it happen.
Lavalla Catholic College has sent about six students each day of the tournament as volunteers, while Glengarry Primary School and Traralgon club members have been the other major sources.
Charlton said he was surprised at the initial shortage of students jumping at the chance, but those who took up the challenge would reap benefits from the experience.
"Especially for the young kids here that ball-boy and dream about that (level of tennis), to meet these players and have their signatures year after year, it just helps them develop as tennis players and creates the dream," he said.
The club has had two courts featuring ball-kids throughout the Challenger series, with about a dozen per day in total.
TTA manager Susie Grumley said double that number would be ideal, but those to date had been fantastic.
"We've been able to provide them, we always need more but we had a fantastic response," Grumley said.
"The kids have been wonderful, they've helped squeegee when it's rained, they're out in the sun… they just go on, come off for a little bit, then they're back on again; they're really wonderful."
Traralgon is currently in the midst of its second ATP Challenger in as many weeks.
Anyone interested in volunteering as a ball-kid for the remainder of the tournament should phone Susie Grumley on 0448 551 610.
Challenger 2 continues today at Traralgon tennis complex.