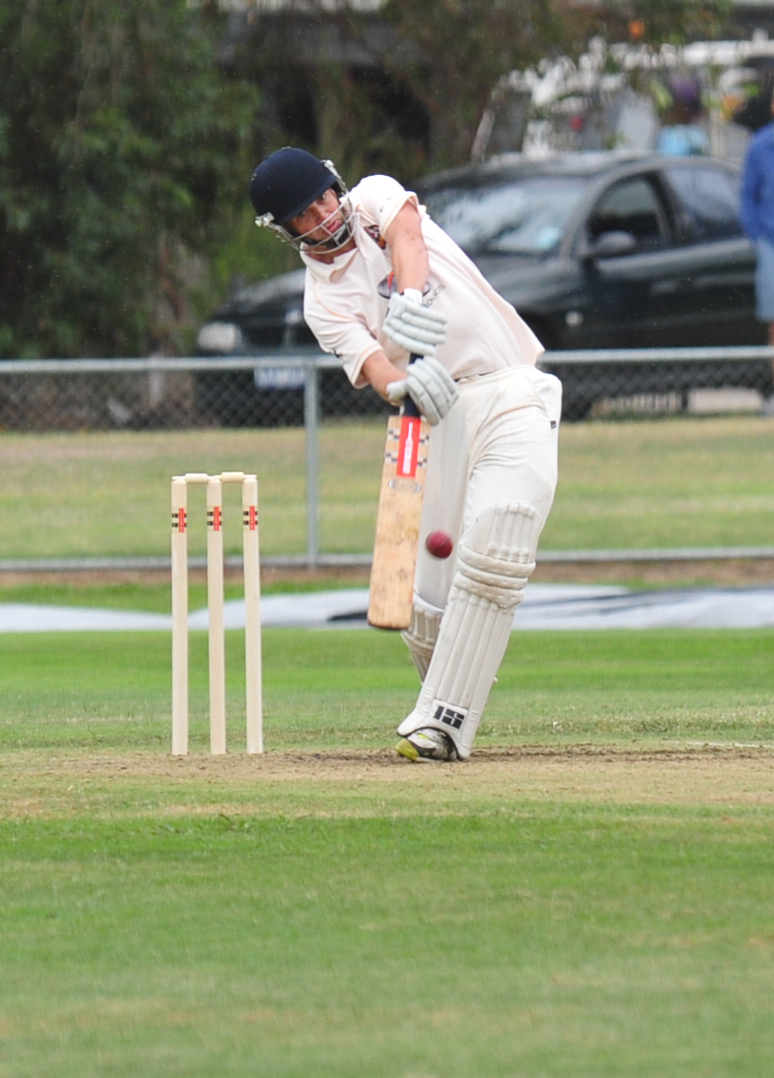 CRICKET
TDCA
ROUND five will mark a belated start to Traralgon and District two-day cricket, after rain reduced the opening week of red ball action to one-dayers.
Glengarry (1st) v Ex Students (3rd) – Glengarry
THE all-conquering top of the table Glengarry tackles Ex Students in a clash that promises plenty.
Both sides have been on fire and boast the two form batsmen of the competition in Jordan Gilmore (Students) and Ben Julin (Glengarry).
Sam Marks has been paving the way for the ladder leader and the availability of Hayden Ross-Schultz will be crucial.
Sharks Rick Battista and Greg Munro will need to support Gilmore, while Jimmy Pryde is gunning for the coveted number one spinner role from his skipper Michael Warne.
– Glengarry to win.
Rovers (4th) v Traralgon West (11th) – DCP
ROVERS has started the year in sensational form and must be eyeing a finals appearance after many years in the doldrums.
Todd Mann has been excellent, while the return of Nilla Thillekarathna from injury has proved handy.
Fazz Hasan and spinner Greg Bramwell, back in the fold after a long spell out of the game, are bowling well.
Traralgon West will look to this clash as a chance to break through for a much needed win.
Jon Bell, Tim Fitch and Tim Howe will need to bat for a long time.
– Rovers to win.
Gormandale (7th) v Toongabbie (6th) – Stoddart Park
IN unfamiliar territory the Tigers return home for their most important regular season clash in many years.
In a must win game to keep alive a faint hope of sneaking into the top four, Gormandale, with a bye to come, cannot afford to drop another game.
The premier's batsmen may need to curb their aggressive nature and bat for time.
Shaun Barbour and Adam Brady will again lead the bowling.
Toongabbie knows it is capable of ending the Tigers' run and Matt Golding will be called upon to score heavily while Tim Dunn will spearhead the bowling.
– Gormandale to win.
Churchill (10th) v Centrals (2nd) – George Cain Oval
THIS is a massive game for both teams that has huge repercussions.
Already three games from the top four, Churchill will have no chance of finals with a loss here, while a win to Centrals has every chance of securing a top four spot.
Mark Fenech and Dylan Freitag lead a confident bowling attack, while Dean Rode and Jamie Hall have both been in great touch.
Churchill will need to bat well and John Keighran and Nick Duncan must make big scores.
– Churchill to win.
Imperials (8th) v CATS (9th) – Catterick Crescent
A loss to either side here will end any slight chance of finals action.
Imperials will be hoping their win before the bye is a tonic for games to come.
Daniel Hamilton and Nat Campbell will be called on for big games.
CATS rely heavily on Barney Webber, while Rory Hare has been solid.
– Imperials to win.