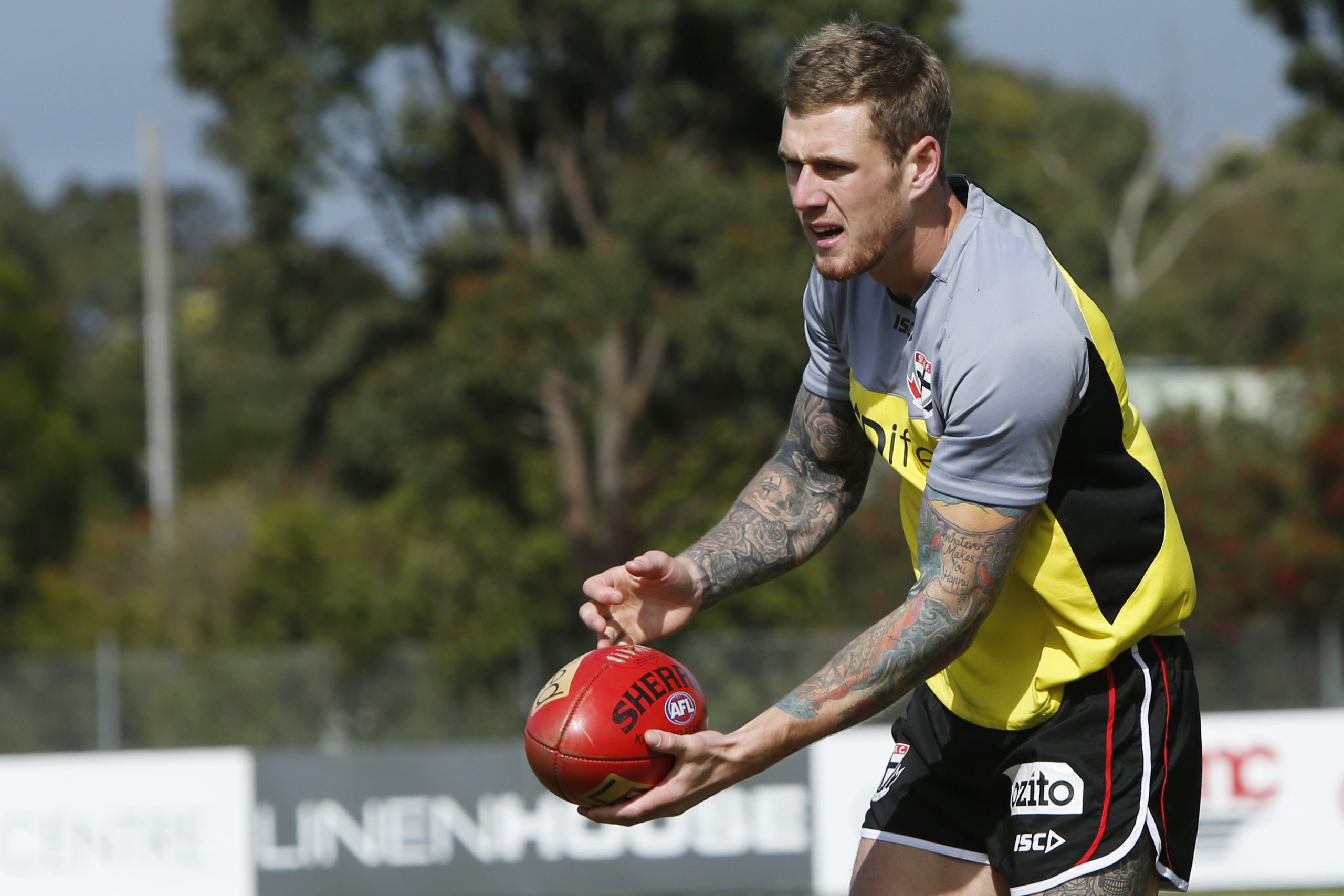 FOOTBALL
AFL
By SAMUEL DARROCH
NEW Saint Tim Membrey said moving closer to his Traralgon home was not a factor in his decision to leave premiership contender Sydney in favour of AFL wooden spooner St Kilda.
However it does come with its perks.
"That didn't worry me too much at all, coming back home, it just felt like St Kilda would be the perfect fit with opportunity," Membrey said.
"Mum's certainly happy to have me home, she was pretty excited, but they (my parents) both wanted what was best for me and it just happened to be St Kilda.
"It is a bit lucky it's back in Victoria, it means I get to see family and friends on a more regular basis… it's a good luxury to have."
The former Gippsland Power captain was drafted to Sydney at pick 46 in 2012, but only played one senior game in two years.
Membrey kicked 105 North East Australian Football League goals from 41 matches while at Sydney, but was unable to crack into a multi-million dollar forward line containing the likes of Lance Franklin, Kurt Tippett and his club mentor Adam Goodes.
While he admitted it was a frustrating scenario, the sharpshooter said training with the stars who kept him out of the firsts had taught him plenty.
"While you're training you're not wasting a session, you're not going through the motions you're always trying to get the most out of yourself and that's one of the big things I took away… don't take things for granted," Membrey said.
"It's the little things as well that count, getting on top of your preparation for a game, training, your post (game) recovery, nailing all those things."
Sydney delisted the Traralgon local to pave a way for a move to the Saints, where opportunity for senior football appears more abundant for a 188 centimetre medium forward with the ability to play further up field.
The 20 year-old joined St Kilda pre-season training last week, and was optimistic about the youthful squad's chances next year.
"They're a young group (here), Sydney obviously they're peaking at the moment with experience and people at the club," he said.
"We're a young side and we're all still learning and trying to get better and improve – the main difference is just the experience in the group."
Membrey said his first goal was to gain the respect of the group, followed by securing his place in the senior team.
But he doesn't expect anything to come easily.
"I've still got to work hard, it's not just going to happen," he said.
"I just want to have a really strong pre-season, give myself every opportunity to play senior footy and… if I'm lucky enough to crack in and play a few games and stamp my mark on the team that'd be great, but it's going to come off the back of hard work and digging in this pre-season."
Gippsland fans may be among the first to see Membrey in action for his new club, with St Kilda's second pre-season match to be staged at his former Power stomping ground in Morwell.
"Hopefully I'm able to get down there and play in that game, which would be exciting," he said.
"I guess a few friends and family would come down to watch that and (it's) just a great thing for the Latrobe Valley to have an AFL game down there."
The St Kilda versus Essendon match will be played on 7 March.