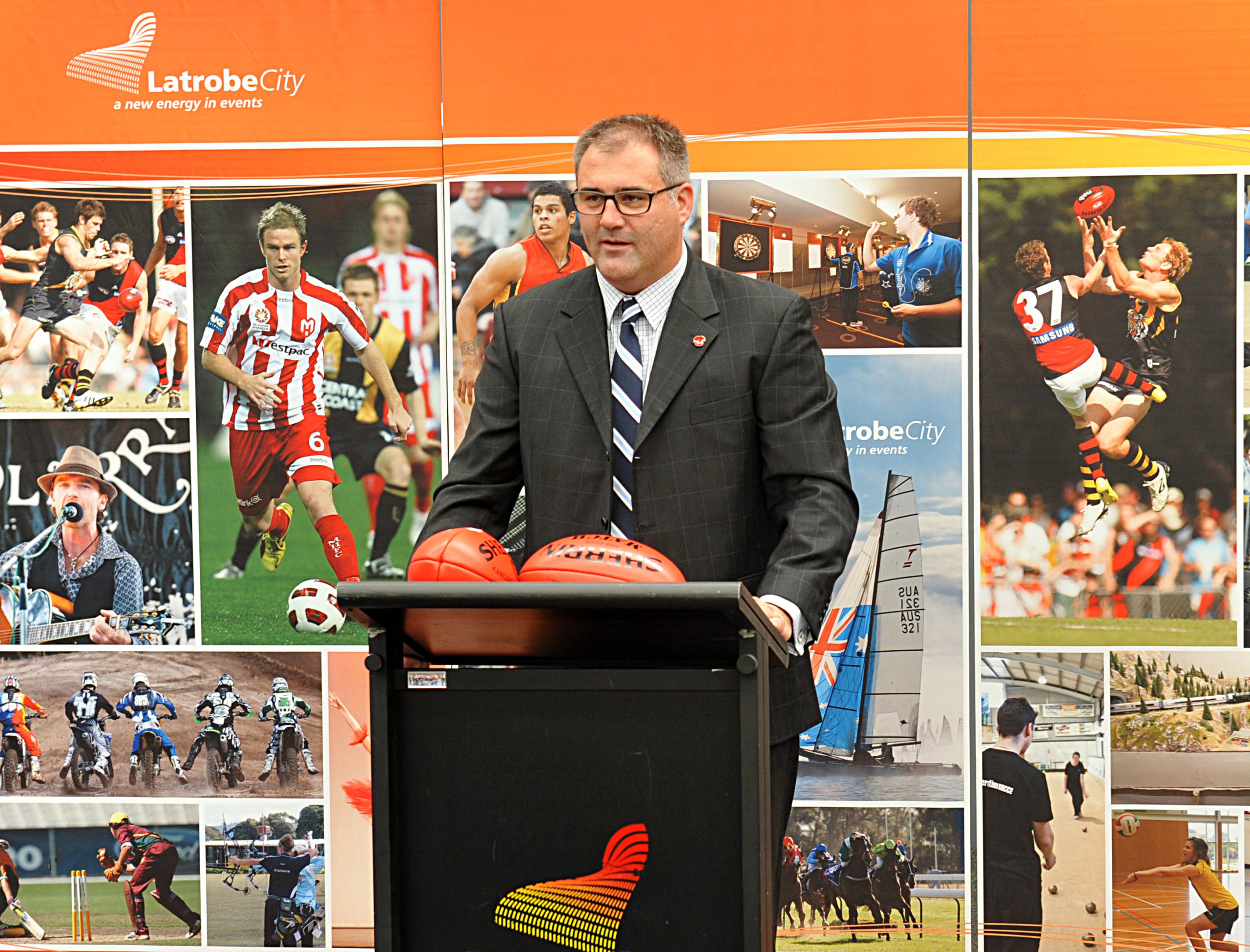 FOOTBALL
By SAMUEL DARROCH
ASPIRING AFL players took their first steps toward the dream last week when Gippsland Power began satellite training across the region.
The announcement the under 15 V/Line Cup and youth girls Subway Shield would be staged in the Latrobe Valley will only bolster their incentive to make the cut.
AFL Victoria general manager Steven Reaper formally revealed Latrobe City as host for the 2015 representative carnivals at Gippsland Power's Centre of Excellence on Wednesday.
Second-year Power head coach Leigh Brown said the tournaments, the pinnacle of country football in the state for the divisions involved, came as a bonus for the bottom age players at the club.
"I think it's fantastic for the region to have that level of footy come down and from our point of view it's great for our kids to play in their own backyard and showcase their skills," Brown said.
"It's probably the first step of the pathway for Gippsland Power under 15 schoolboys and now we've got the girls as well so it's really exciting."
The Power entered a youth girls team for the first time this year and finished runner-up after a low-scoring final in muddy conditions.
AFL Victoria female development manager Chyloe Kurdas said bringing the Subway Shield to the region was timely for the fledgling side.
"Having Gippsland Power being part of the Subway Shield last year says to the girls that now Gippsland Power is a facility for them as well," Kurdas said.
Gippsland has been home to a four-team female club competition in "some way, shape or form for three years now" and Kurdas said there was scope to expand to as many as 10 teams in the local league next year.
Kurdas said the combination of Power and a budding grassroots competition had shown the female community that football was now "a legitimate option" for them on the back of AFL Victoria, AFL Gippsland and Power collaboration.
AFL Victoria Country football manager Brett Connell was also on hand at the announcement last week.
Connell said it was exciting to bring the competition out of metropolitan areas for the first time, highlighting Latrobe Valley's facilities as key to the successful tender.
"What we want to do is take a lot more of the V/Line Cup and Youth Girls to the regions, expose the regions," Connell said.
"We're really excited because we think it exposes a lot of the country boys who would never get a chance to come to Gippsland or the Valley, to experience Gippsland at its finest."
The tournaments will be staged during AFL grand final week from Monday, 28 September to Thursday, 1 October.