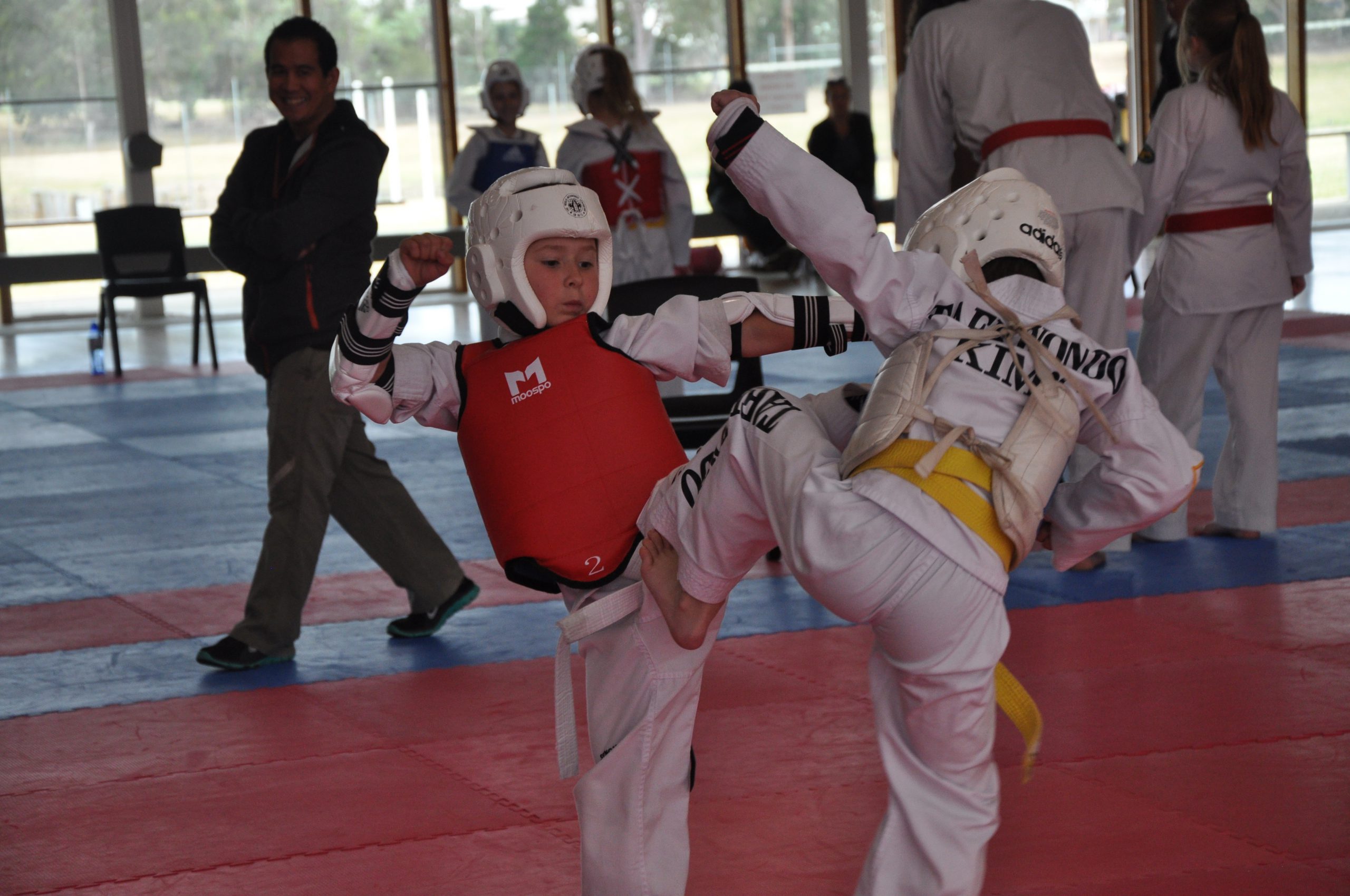 MARTIAL ARTS
LATROBE Valley martial artists travelled to Bairnsdale last weekend to try their hands, and feet, against their eastern Kim's Martial Arts Academy clubmates.
About 21 Valley members contested the Spring Invitational Taekwondo Club Sparring Competition, bringing home a handful of medals.
Traralgon trio William Cotigan-Palmer (gold), Xavier Marmara (silver) and Hunter Brown (bronze) claimed a trifecta in the boys 5-7 years junior competition, while Brodie Leayshan won the boys 8-9 years category under the Valley banner.
Douglas Evans also turned in a fine performance to take out the junior men class over Tristan Futselaar.
Senior coach and black belt Kathryn Marmara-Stewart said the addition of Valley based members to the tournament made it one of the best in club history.
"This year would have to be one of the biggest and most successful events in the club's 30 year history, with 57 participating on the day (and) it was great to see so many Latrobe Valley members take part for the first time," Marmara-Stewart said.
The annual Taekwondo event saw regional students from branch classes across the Latrobe Valley to Lakes Entrance competing under modified Olympic Taekwondo rules.
Spectators were treated to a showcase by athletes from six years of age through to adults of all skill levels, ranging from novice white belts to experienced black belts.
The club hosts regular classes in Traralgon, Newborough, Lakes Entrance and Bairnsdale.
For more information phone Master Kim on
0439 842 830 or 5174 1460.