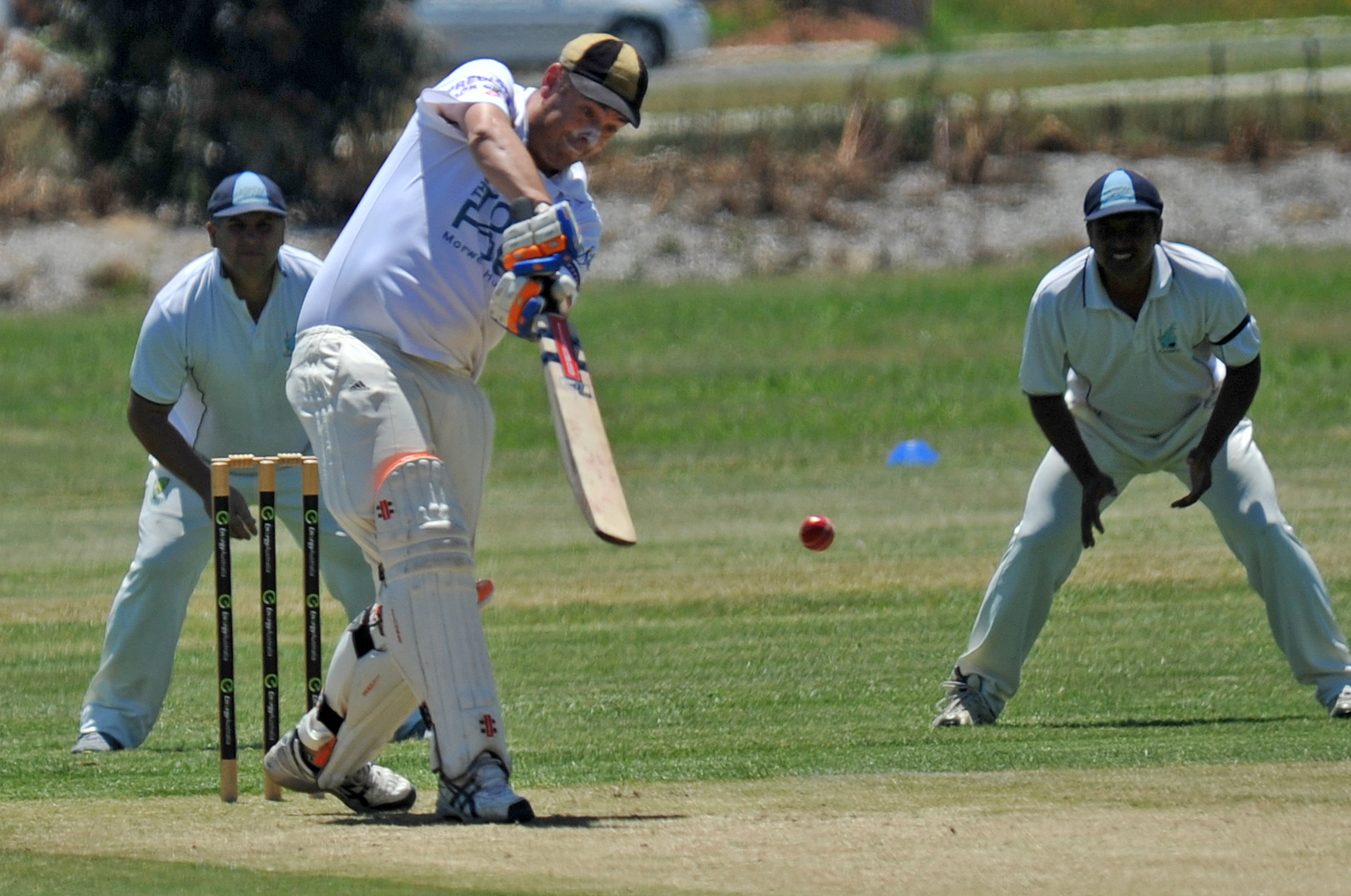 CRICKET
CGCA
Newborough Bulldogs v Mirboo North
NEWBOROUGH Bulldogs turned in their best performance since returning to the top grade on day one of Central Gippsland Cricket's eighth round.
The Bulldogs won the toss and kept Mirboo North out in the field for 93.2 overs to compile 158.
The home side was resolute in defence, making the Tigers dig deep and earn their wickets.
Captain Robert Phoenix was forced to send down 28.2 overs which will not ease fears over his troublesome groin injury.
Phoenix ended up with figures of 5/34 which included a remarkable 13 maidens, and veteran Steven Rogers got through 21 overs to finish with 4/25.
Leigh Colgrave did his best to set the tone for some of his less-experienced teammates with a staunch 45, and the return of batsman Troy Oakley (52) added punch to the middle order.
Royce Colgrave, John Murray and Mark Whitney all reached double figures on a day which may not look that impressive on paper, but in the context of Newborough's season could be a big turning point.
Mirboo North had just four overs to face before the close of play, and got off to a bad start losing Jed Alexander without scoring.
The Tigers are 1/5 at stumps, the not out batsmen Clinton Wise (4*) and Hudson Kerr (yet to score).
Thorpdale v Moe
SEAN Spiteri's sparkling 109 led Moe to a total of 226 in just under 70 overs against Thorpdale.
Thorpdale captain Boyd Bailey won the toss and was shrewd in electing to bowl first with Moe captain and star batsman Andrew Philip not available until next week.
Spiteri's century came at the top of the order and could have led the Lions to a much larger total if he had received more support from his batting partners, with Nathan Lee (49) and Jacob Mulqueen (24) the only others to make it to double figures.
Travis Pickering was the destroyer for the Blues, taking 4/46 from his 20 overs while Kayne O'Connell bowled well in support and picked up 3/39.
Thorpdale had 12 overs left to bat and reached 1/18 with Jason Richardson the man out for 12, while O'Connell and Ayden Kelly remain at the crease.
Latrobe v Morwell
LATROBE captain Brendan Evans looked like he had the Midas touch after winning the toss and bowling against Morwell, reducing the Tigers to 5/70 thanks to a brilliant demolition job by Chris Johnson.
Craig Giddens (36) maintained his consistent run with another start, but a middle order collapse saw the Morwell innings in tatters.
Clever batting by Gavin Bailey (25), Glenn Bone (30) and captain-coach Davin Charleston (40) resurrected the innings, and Brandon McDonald's quick hitting at the end helped reach 186 from 88.4 overs.
Johnson took home figures of 6/24, marking 11 wickets in his last two games, the other wickets falling to Mitch Cowell, Anthony Bloomfield and Mark Lawrence.
Yallourn North v Trafalgar
TRAFALGAR was bowled out for 157 and Yallourn North is 2/73 in reply.
Mirboo North v Rawson
RAWSON was skittled for 51 by Andrew Soplakow (4/6) and Jacob Blair (4/8), their innings all over inside 22 overs.
The Kookaburras got off to a decent start at 1/38 but after losing Alex Sword and Jacob Cassar they fell to pieces and went out with barely a whimper.
Mirboo North took just 12.5 overs to make sure of the points, Connor Williams steering the Ship with 24*, as the entire game lasted only 34 completed overs.
Trafalgar v Yallourn North
TRAFALGAR had an easy victory over Yallourn North as the visitors bombed out for 73, Liam Durkin (4/19) doing the damage.
Andrew Shaw (17) and Sam Cougle (11) were the only bats to make double figures.
Rhain Howarth-Ross' 82 accounted for the points, while Blair Clymo and Jason Hopkins also chipped in with 24* each.
Moe v Thorpdale
THORPDALE was humbled for 43 in 22.4 overs after Jai Massese (6/6) and Luke Mulqueen (3/16) exposed the Blues.
Paul Cake (30) then made sure of the points.
St Vincent's v Latrobe
LATROBE were all out for 148 against St Vincent's, with Brendan Wynne (47) and Steven Freshwater (23) the only players to make a real go of it.
Gary Larkin (3/26) and Andrew Blair (3/27) got stuck into the Sharks' middle order before Justin Blair (37), Glen Hebbard (29) and Ben Duffy (31) made sure of the victory.
Trent Roberts' offies netted him 2/36 while Kris Wells and Ash Halkett both took 1/11.
Jeeralang-Boolarra v Morwell
THE Grand Final rematch was a fizzer as the Panthers proved comfortably too good for the next best team in second grade.
Morwell was all out for 101 which was propped up by a fighting 34 from Michael Mooney, but Peter Gilpin (5/12) and Stan Urbanic (4/29) continue to demonstrate Jeeralang-Boolarra's dominance.
The Panthers were in trouble early until Dermott Leys struck 60 to get the home side to 5/105.
Latrobe Colts v Latrobe Sharks
THE all-Latrobe clash ended in a big win to the Sharks, despite some hard-hitting from Dean Burridge (81).
Rick Galea took 4/26 to keep the Colts to 8/169 before Corey Dobson (71*) and Peter Mooney (52*) took the Sharks to 1/183.
Morwell v Jeeralang-Boolarra
MORWELL'S 4/166 was too good for Jeeralang-Boolarra.
Mark Smith's 58 led the way with help from Tony Spiteri who hit 43*.
The Panthers were skittled for 81 as Ryan Snell claimed 6/15.
Mirboo North v Hazelwood North
MIRBOO North defeated last seasons' premiers, who look to have slipped down the pecking order after three straight losses.
Chris Anders (65) and Fred Couper (42) pushed the Tigers to 8/160 before Rocky Thomas and Brodie Groen picked up three wickets apiece to roll the Razorbacks for 128.
Moe v Newborough
MOE'S 4/306 was always going to be too much for Newborough, with Paul Kane, Gary Clerks and Ben Jackson all striking half-centuries.
The Bulldogs then folded for 84 with Steve Rennie taking 5/14.
Willow Grove v St Vincent's
WILLOW Grove accounted for St Vincent's, posting 6/239 thanks to Jarryd Cutler (84) and Brody Hams (59).
David Izard's 29 was the best effort by any Saints batsman as Cameron Bedford put their innings to rest with 5/30.