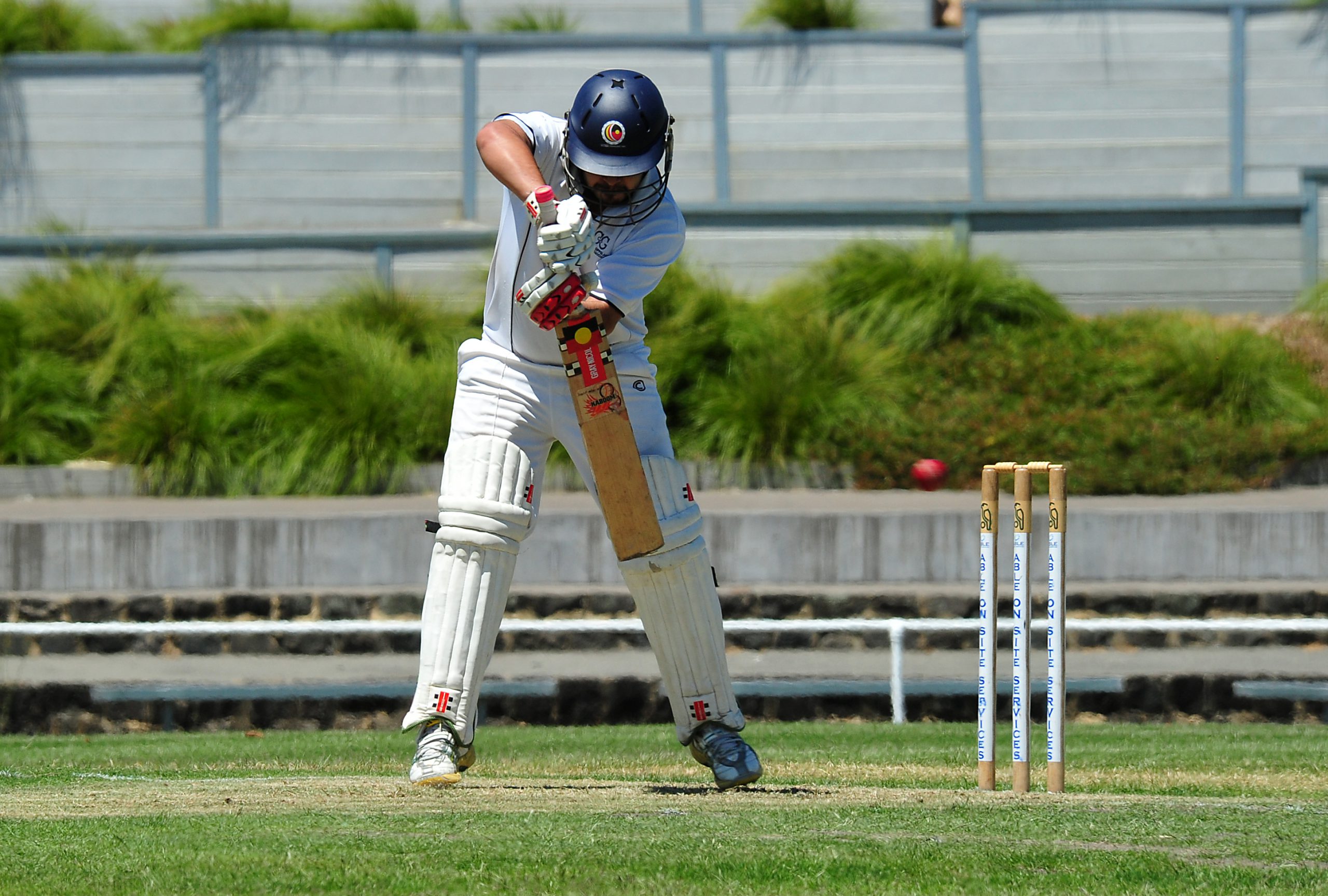 CRICKET
CGCA
Newborough Bulldogs v Mirboo North
MIRBOO North will need to work hard to dig itself out of a small hole on day two of its Energy Australia Cup fixture against Newborough Bulldogs.
At 1/5 chasing 159 for victory, the Tigers have more than enough batting talent left in the sheds to secure the points, but stranger things have happened.
Captain Rob Phoenix will have cautioned his men against believing the game is in the bag.
Newborough's opening bowlers Robert Blunt and Royce Colgrave will be seeking early wickets to put the Tigers under the pump and do their best to get Mirboo North's nerves jangling.
Both have at times been expensive this campaign, going at 4.23 and 6.31 per over respectively, and can ill afford to gift early runs.
Thorpdale v Moe
THORPDALE has its best chance at defeating a higher-ranked opponent chasing 227 to win against an inexperienced Moe lineup.
Harvey Poole will be the key man for the Blues and his calm presence at the crease could steer the home side to a famous victory.
Youngster Ayden Kelly also has a point to prove against his old club after leaving Moe at the start of the season for greener pastures.
Jayden Mathison, Andrew Philip and Shane Zoch all need to deliver consistent breakthroughs to claim the points.
Moe has the edge over Thorpdale as a side with a recent history of digging deep to win tough games, while Thorpdale has just the one victory in the last two seasons.
Yallourn North v Trafalgar
YALLOURN North has Trafalgar on a platter and should wrap up first innings points before the interval.
It is the job of Ships' bowlers Daniel Heathcote, Rhys Holdsworth and Will Cheatley to make the Bombers knuckle down and earn the runs.
Having been rolled by Latrobe last round while chasing a low target, Trafalgar will fully believe it can take something out of this game.
Aidan Vesty, Josh Keyhoe and recent centurion Tyler Brown will all be hoping to subdue the Ships early before cashing in during the afternoon session.
Latrobe v Morwell
LATROBE will be reasonably confident of chasing down 187 for first-innings points against Morwell.
Anthony Bloomfield and Kaushik Aphale are dependable runscorers averaging 32.71 and 49 respectively, and Matt Brewer is enjoying a rare consistent run.
The Sharks' middle order has frequently failed to pull its weight with Daniel Siddle, Mark Lawrence and Jamie Brierley all needing to contribute this week.
Mark Cukier will be important for Morwell on a wicket that takes spin early, while Tim Dowe and Brandon McDonald will be keen to make the early breakthrough with the new ball.
Match review update
THE round seven Energy Australia Cup fixture between Newborough Bulldogs and Yallourn North, which was previously reported as being an outright victory to Yallourn North, has been amended by the CGCA Match Committee owing to a misinterpretation of the rules by the standing umpire.
The result has been updated to reflect Newborough's score as at 6pm when the match should have ended, with the Bulldogs at 8/140.
Yallourn North has exercised its right to appeal the decision to an independent tribunal.