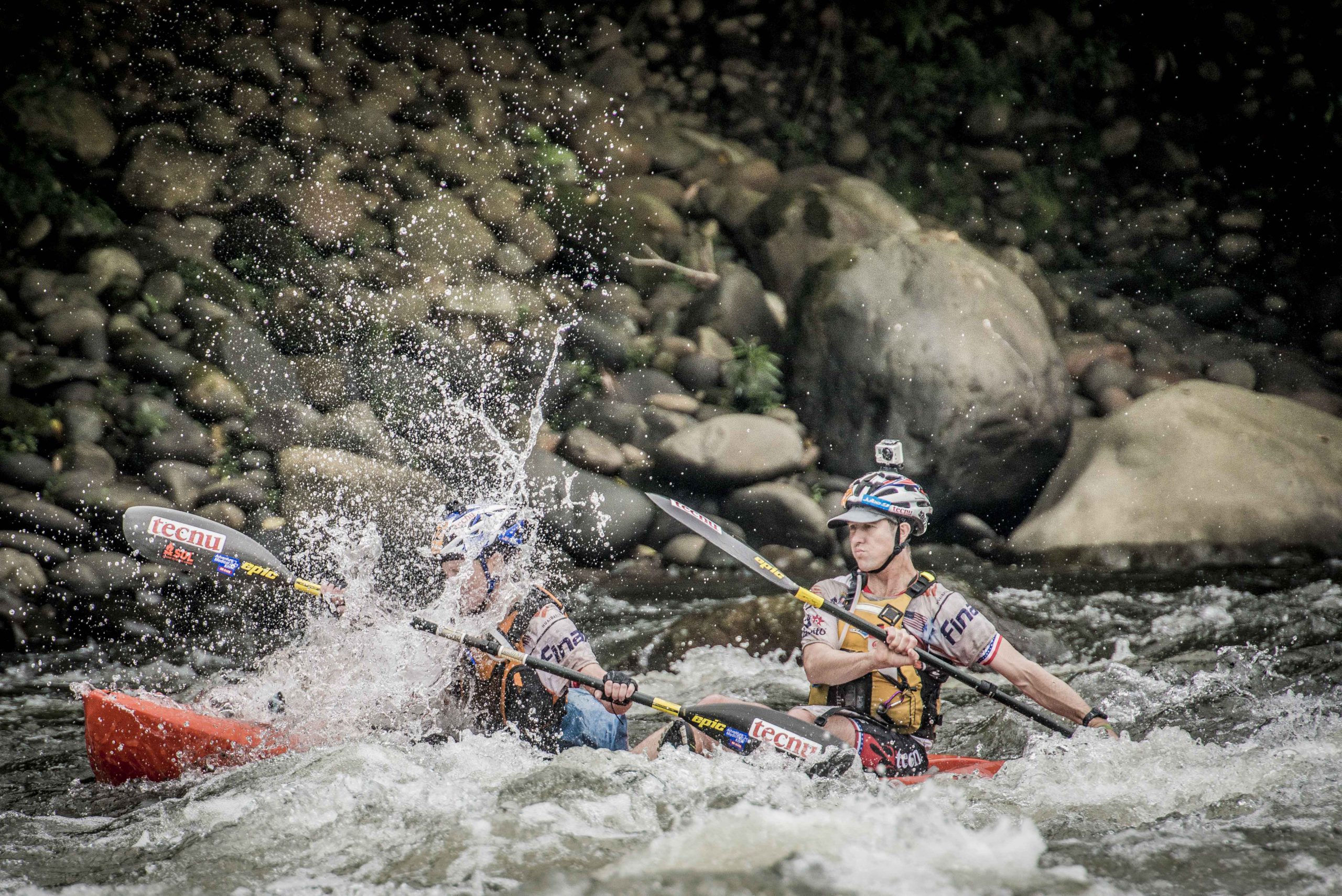 ADVENTURE RACING
By SAMUEL DARROCH
AFTER 130 consecutive hours of hiking, mountain biking and kayaking through the Andes mountain range and Amazon basin, the Adventure Racing World Championships came down to a sprint finish for Rob Preston.
The Traralgon Harrier summoned all his road running experience to help his mixed team of four, Tecnu Adventure, pass three rival outfits in the final five kilometres of the week-long 700km race.
Recruited as a "hired gun" for the United States team for his navigational skills, the fourth place finish was the best by an Australian at the championship and Preston's crowning effort in four attempts, his previous best being ninth in 2011.
The 36 year-old said the congested finish was uncommon for a race of such scale, but an exciting climax to more than five days of continuous competition.
"We were going exceptionally hard considering it was five days in to stay ahead of the teams behind us, not knowing that there was actually a French team just in front," he said.
"We ended up catching sight of them and passing them about 200 metres from the finish which was quite special because there was 30 or 40 press at the finish expecting the French team to run across the line and it was a bit of a shock when we came in.
"Getting close to a top three aim was just fantastic but getting my best result there was really satisfying."
With his regular race partner and wife Kathryn at home with their four month-old child, Preston embarked on his second event for "Team USA" following a third place finish in South Africa earlier this year.
A renewed focus on national representation this year caused a slight patriotic conundrum for Preston, who hopes to form an all-Aussie team for future world titles.
"There certainly is a few issues there, I'd definitely prefer to be racing under the Australian flag," he said.
"Having good team mates is probably the most important part of the sport really, you need to find like-minded similar standard athletes and people you can generally get along with well for a couple of weeks.
"When you get tired everything gets more difficult, relationships get strained but I'm really enjoying racing with this team."
A seasoned adventure racer, Preston said the 10-stage Ecuador event posed a stern challenge with some mountainous sections exceeding 4000-metre altitudes.
While he handled the first climb, the fourth mountain bike leg was a grind.
"We got through that quite well considering we live at sea level, but it certainly added to the challenge; I've never been that high let alone tried to race there," Preston said.
Another trial was acclimatising on the fly, with freezing cold sections high up in the Andes followed by warm and sweaty legs close to the equator.
A 24-hour deluge did not help matters, nor did variable weather throughout.
"That huge variety in five days certainly makes it a huge challenge as well," he said.
The Traralgon South resident said the punishing toll on the body, sleep deprivation and intense difficulty all contributed to the eventual reward in the gruelling discipline.
"It really is a unique challenge, you never know quite what to expect, each race is different and that's what keeps you going back, and to race in new destinations," he said.
"Ecuador is a pretty exciting place to go I thought, so when you get an offer to race with a good team it's hard to refuse.
"Getting to the finish line is just a huge sense of achievement."
With round one of the International Orienteering Federation World Cup in his sights, the turnaround will be relatively short for Preston's next assignment.
Hoping to race alongside Kathryn in Tasmania come January for an international "swansong", the Prestons would be the only survivors from his team that contested the last Australian-based edition 15 years ago.
That event was Preston's debut on the world stage, and he hopes to better his finish of 26th which remains his personal best.
"It's kind of like our final swansong to run our home world cup which is fantastic," he said.
The Oceania Orienteering Championships and round one of the World Cup will be staged in Tasmania from 2 to 11 January.